The German shoe brand ARA has been known and loved in Russia for a long time, since Soviet times. This year the brand will be 72 years old. The company has overcome the difficulties and challenges caused by the current coronavirus pandemic and continues to implement its plans. At the Euro Shoes Premiere Collection exhibition, held from March 1 to March 4 this year in Moscow, the Russian ARA Shoes team presented men's and women's collections of footwear for the fall-winter 2021/22 season, including a new line of ENERGYSTEP sports shoes, and its unique novelty - waterproof footwear with patented Hydrophobic technology. At the Euro Shoes exhibition Natalya Timashova, Chief Editor of Shoes Report, spoke about how the company is going through the crisis caused by the pandemic, as well as its development strategy and plans in Russia, with Lilian Roor, ARA's Sales Director in Russia.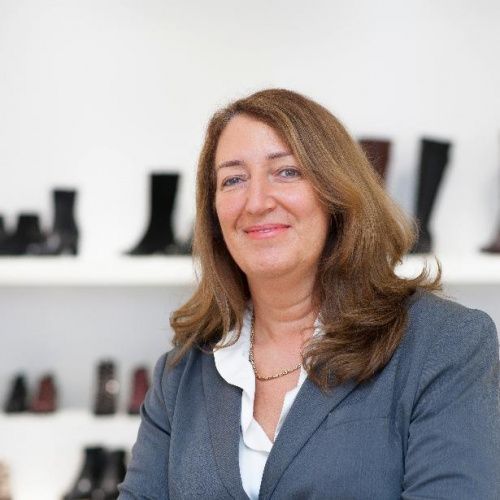 Lillian Roor
- ARA Sales Director in Russia.
Lillian, tell us about the current situation in the company. How did you get through 2020 and how are you getting through 2021?
I can say for sure: the company went through a difficult last year, and 2021 is no easier. The situation is very difficult, since ARA has its own retail chain in Germany and other European countries, which has been closed since December 2020. The shops are now completely closed, but we continue to pay rent for them. On the other hand, ARA has its own production, which continues to work and sew shoes. The situation is saved by the fact that ARA is an old family company with old capital and a good "fat layer" in the form of capital and real estate. Otherwise, everything would be much sadder.
Is what is being produced now sent to affiliate retailers, distributors? Which markets are more or less active now?
Russia is now one of the most prosperous markets. Yes, the traffic of shopping centers and shops has dropped, many are still afraid to go to shops and crowded places, yes, retirees mostly stay at home, nevertheless everything works, including retail outlets, and people have the opportunity to earn and spend money. Well, a big plus is that Russians are used to crises, they have learned how to deal with them and overcome them.
This is not the first crisis that we are experiencing and which is reflected in the shoe industry, which means that we have already learned not to fold our hands and not give in to difficulties, but to rely only on ourselves and somehow develop even in times of crisis.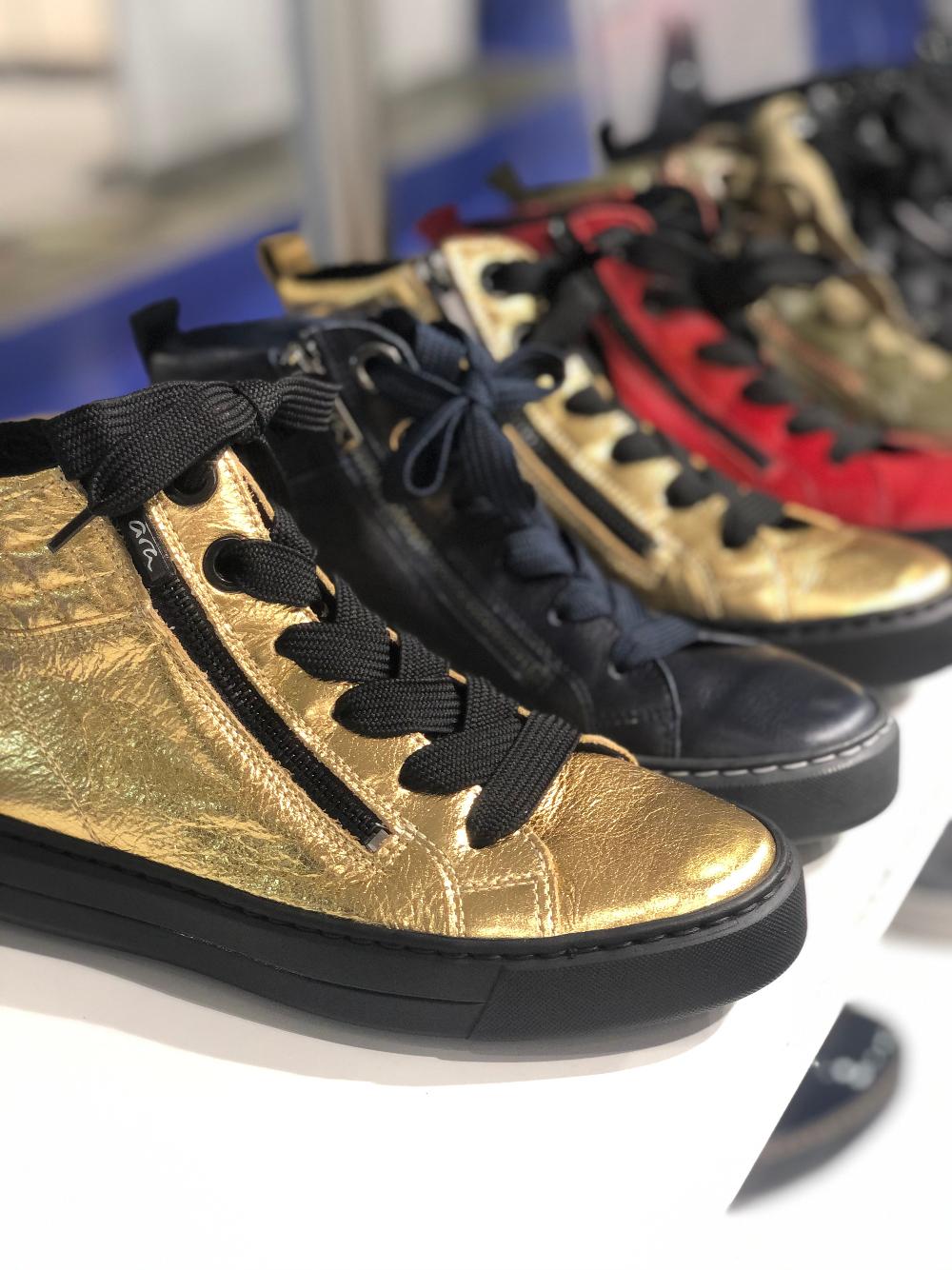 Are you developing online sales channels or is offline still a priority? Did you have to somehow radically change your sales system, taking into account the changed realities of the market?
We develop online, but under our strict control. What does it mean? We work only through marketplaces and through those people whom we absolutely trust, who, we know for sure, will not lower prices and will not compete with offline sales.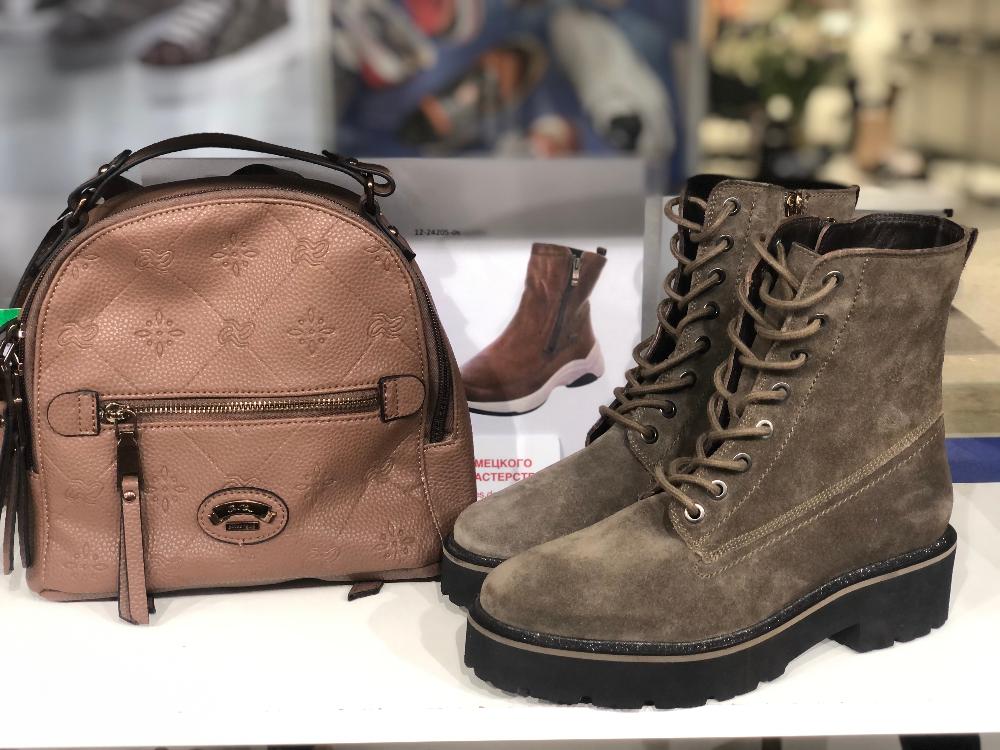 What marketplaces do you work with in Russia?
With Wildberries and Ozon, Lamoda is scheduled for next season. In any case, while these are small quantities and volumes compared to offline retail. But we are working very intensively in the TV shopping segment.
Yes, ARA actively uses this sales channel ...
Currently, teleshopping and online shopping are those who have won amid the pandemic, amid falling sales in regular retail. Although in our case, I also consider TV shopping as an opportunity to expand the geography of ARA sales in Russia. Beyond the Urals, they are sharply reduced, because in the eastern part of the country the purchasing power is much lower than, for example, in Moscow and the central regions, and shops are afraid to buy shoes even in the middle price segment. And teleshopping and online make it possible for the average buyer to buy high-quality shoes beyond the Urals.
Справка о компании

ARA shoes Is one of the most famous brands of German footwear with more than 70 years of history (the company was founded in 1949). Ara Shoes is headquartered in Langenfeld, North Rhine-Westphalia, and most of the brand's footwear is produced in its own factories in Europe and Asia. Until 2020, 3,5 thousand employees worked at Ara Shoes. The staff of the Ara holding, including other firms and its own retail, is made up of about 8 thousand more people. Ara Shoes produced 5 million pairs of shoes for women and men annually. Shoes are sold in 70 countries around the world. The main advantage of Ara Shoes is a comfortable last with a removable anatomically correct insole, a five-dimensional scale of fullness and a system of full and intermediate sizes. Innovations such as HIGHSOFT, a combination of an ultra-soft upper and an ultra flexible outsole, and Fusion4, a combination of a Dynergy midsole and a highly resilient upper, are key to comfort. In 2021, new developments were added to them: HYDROPHOBIC - a breathable water-repellent upper material and ENERGYSTEP - high-tech sports shoes based on an innovative cushioning sole. All Ara models are made from natural and high-tech materials. Many technological operations are still performed manually today. Ara shoes combine comfort, practicality and current fashion trends. Ara Shoes is a regular participant of the EURO SHOES PREMIERE COLLECTION exhibition.
Does ARA have its own online store?
In Germany, there is, but we are more focused on b2b-clients in it - we work with retail through it.
Is Russia among the priority markets for ARA?
Undoubtedly, because ARA footwear has been presented on the Russian market for a very long time and - we must give it its due - probably the company has the least headache with this market.
How many years has the brand been known in Russia?
It was presented back in the Soviet Union, along with Salamander, which is part of our concern.
What new products does the company present on the Russian market?
We have a new line of ENERGYSTEP, which is, in fact, absolutely sports shoes, and now is the first season when we sell them in Russia. In Germany, it began to be sold last summer, very successfully, but in Russia at that time it had not yet been patented, so we first presented this line at the Euro Shoes exhibition in March this year. These are 100 percent sports shoes - for jogging, Scandinavian walking, for fitness on outdoor grounds, for active walks, they are partially impregnated and with the Gore-Tex system - you can walk and run in any puddles in it. The shoes have special shock-absorbing inserts, and in general the ENERGYSTEP line is very technological and innovative. It is very important for us that we launched a new successful product during the crisis.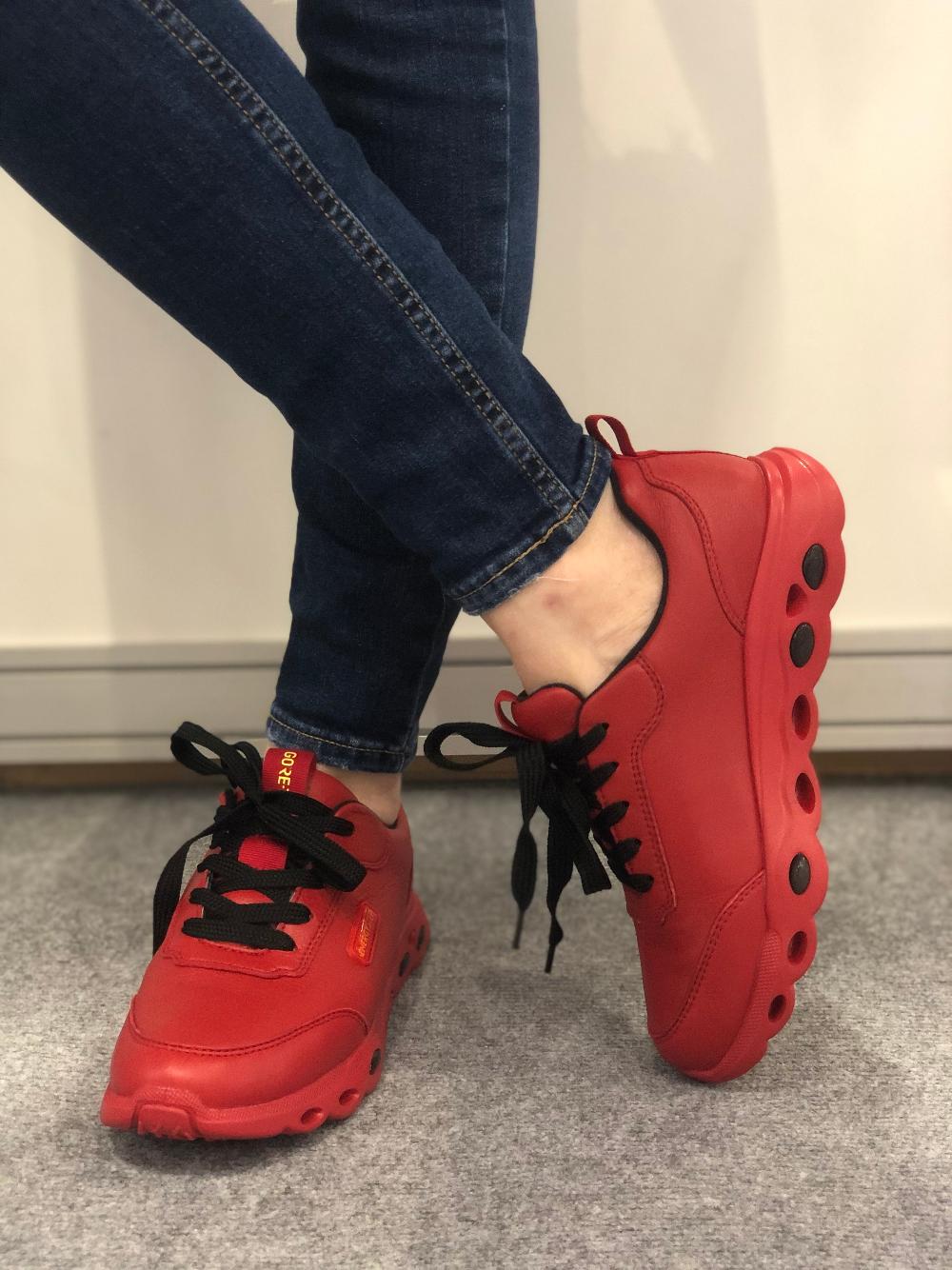 Are Russian buyers interested in a new sports line?
Yes, there is definitely interest, and experienced buyers are already placing orders. But it is better to sell these shoes in the spring season, so we expect large orders at the exhibition in August. I think there will be a real boom for this product in the summer. Sales have already started in Germany, almost the entire line has been sold out. The collection is presented in a wide variety of colors. And now we are planning deliveries of the summer ENERGYSTEP collection for the spring of 2022. Since this year, ARA goes even further into technology and presents its own developments. If earlier we released our models with the GORE-TEX technology, which is wonderful, but still a little expensive for the end consumer, then since the autumn-winter 2021/22 season, we already have many models with our own unique Hydrophobic technology - these are shoes with a hydrophobic treatment, from which the water simply rolls off, and the feet remain dry in any weather. The technology is patented by ARA, as it is our development, so shoes with it are cheaper. This is not a membrane, but a surface water-repellent treatment.

German brands are generally strong in that they develop their own technologies that make shoes more comfortable, lightweight, and shock-absorbing. In Russia, traditionally, there is a good, positive attitude towards German footwear, right?
Yes it's true. And our company, among other things, continues to maintain these traditions.
And which of your shoes do Russians prefer?
First of all, women love beautiful shoes. Even if she is at least 20 times comfortable, but if she is ugly, ugly, then the Russian woman will not shoe her. Shoes should be feminine, and if they are also comfortable, then this is aerobatics. And ARA strives for that perfect combination of femininity, convenience and, of course, great quality. The director of one of our partner stores in Russia once said: "Our clients come in ARA shoes and don't want to wear anything but ARA". I understand them: you get used to good things very quickly and remain faithful to those shoes that give you comfort.
How old is your female target audience?
Very different. In recent years, our target group has become very young, I have already seen 20-year-old girls wearing ARA shoes. Mostly 25-35-year-old women buy us online, and if you take TV shopping, there is an older audience.
Where in Russia are you well represented by retail? Is SOHO Fashion still working with your brand?
Yes, we continue to cooperate with SOHO Fashion, ARA shoes are in the stores of this company. We are also represented in the large network "German Shoes" in St. Petersburg. There are a number of good, large suppliers in Moscow. In fact, the geography of stores selling ARA footwear is from Murmansk to the Urals. Beyond the Urals, as I said, we are much less represented, so we have a lot to develop.
Are your shoes sold in multi-brands?
Yes, although we have three mono-brand stores in Moscow and Omsk, other footwear can also be presented there. By the way, we have had a store in Omsk for a very long time, it is one of the first, our partnership is already 15 years old.
What plans does the company have for 2021?
We are revising our plans right now, and we are surprised to notice that, most likely, we will reach the level of the last autumn-winter season, this is at least. It seems to me that our sales volumes in Russia will recover by the beginning of 2022. In this difficult time, we are trying to maintain constant contacts with our Russian partners, and offline meetings are now especially valuable. We are very grateful to the organizers of the exhibition Euro Shoes for the opportunity to see our customers, to meet with them, alas, but there are not many such offline projects left.
The German shoe brand ARA has been known and loved in Russia for a long time, since Soviet times. This year the brand will be 72 years old. The company has overcome the difficulties and challenges posed by the current pandemic ...