Your brand Sintezia is only about three years old, please tell us how it all began?
Our business began with tailoring, and now we are engaged not only in shoes, but also in clothing and accessories. In this profession, we appeared by chance, and I and Rita have an engineering degree, Rita graduated from the University of Telecommunications. Bonch-Bruyevich and then worked in the field of communications, for a long time I was engaged in 3D modeling.
Probably, at first they sewed something for themselves?
No, we always wanted our brand, but we didn't really think about business then. I just wanted to create my own design, realize my vision. It all started with the studio, we offered things of our own design and sewed them to order. At first there were clothes and accessories, then shoes appeared. Now we have refused indoposhiv. In general, the process occurs in this way - you come up with a design, then work with the designer goes, then the products are launched into production.

And who is sketching the model, Rita?
Some models were developed by Rita, some I, sometimes - this is a joint work. Before the final version is chosen, many iterations take place. Sometimes, at the final stage, I understand that it is impossible to do our plan or vice versa, I understand exactly how to build a model in order to be more technologically advanced. We experiment with released models and are constantly developing new ones. Previously, we had many silhouettes, we tried various materials, processing, manufacturing technologies ..., changed accessories, etc. Now this is a completed stage. There is a third year of our development, and, finally, we have an established model line, different colors, and now we are experimenting much less than before. Work begins with the creation of a prototype. Sometimes we buy ready-made blocks, sometimes we develop them ourselves, it all depends on the task. To make one product, in one size is half the battle, it is important for us to release the product in series, with a size range.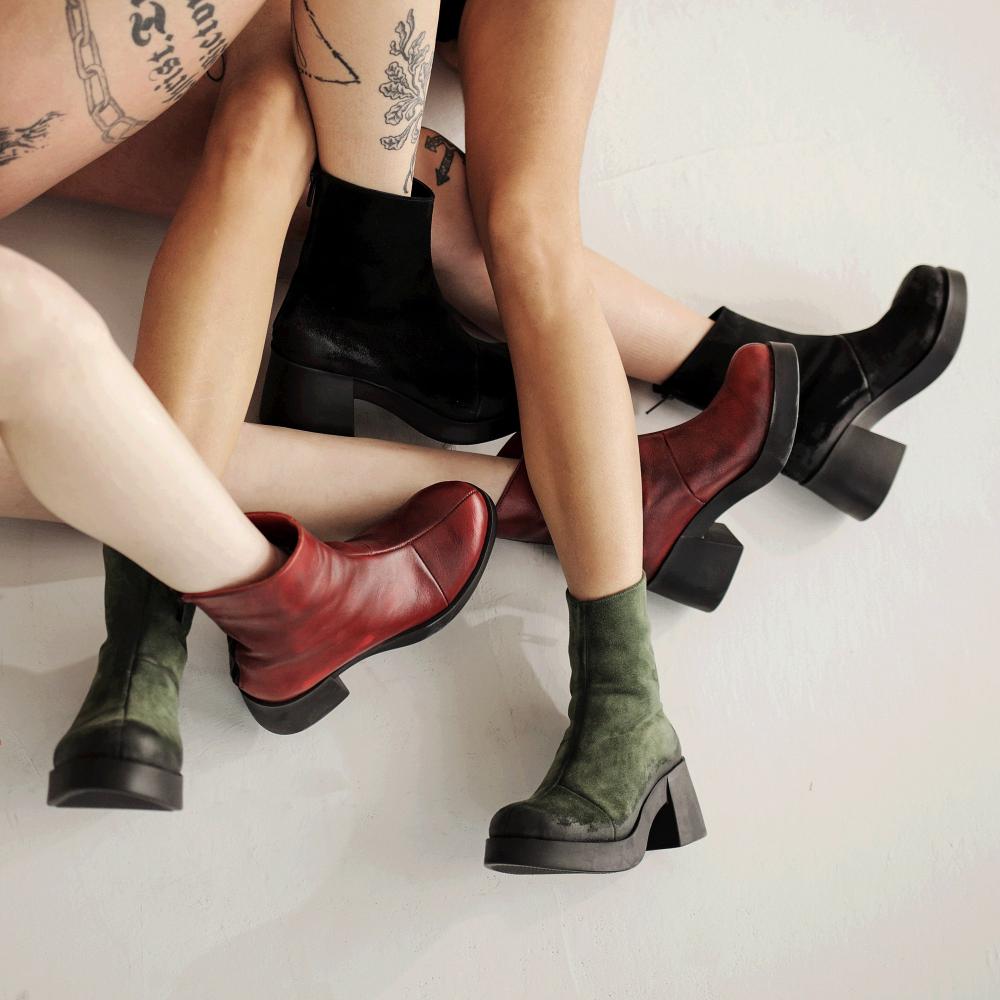 SEG Sintezia Boots
After all, you have only a few basic models - these are SEG, QUAD models.
We have another new tractor-soled model. Now is the time for sneakers and street fashion, but we do not produce sneakers, but in our collection there are low shoes and boots of a more athletic style. I really like these models, they turned out almost immediately. This season we built two more new models based on them. Now there is a stage of shooting. We create visual images and, thus, talk about them in social networks. Each model requires attention. In order for the product to unfold fully, proper delivery is important. In this sense, the visual component plays an important role. We used to have a showroom on Ligovsky Prospekt, we moved here to Pushkinskaya Street only at the end of 2018, here we have both a showroom and a studio for filming. Now everything is in one place, and this greatly facilitates the process.
Perhaps the visual support and promotion in social networks is a rather large costly part?
It is expensive. But it is necessary, without it - nowhere ...
Visual images are, of course, a strong part of your business, in my opinion, they are the ones that drive your sales, both on Instagram, and probably off-line ...
Yes, sometimes it even seems to me that we are busy creating our own visual language. This is a must-have. Now we are no longer dividing - we make the product for visual or visual for the product.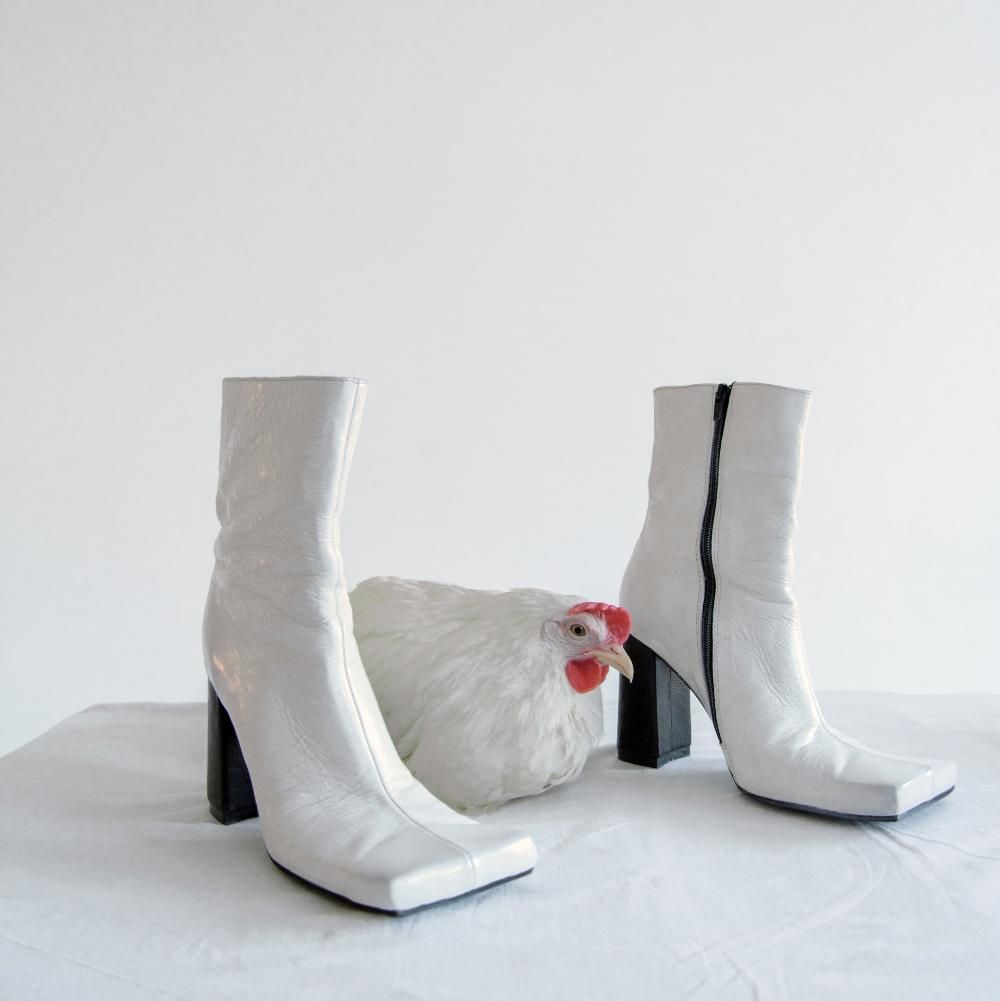 Ankle Boots QUAD Sintezia
And who does this, ideas, as I understand it, yours are the people who put them into practice?
It happens differently, there are people whose vision we trust. At the first stage, it happened that we shot a photo shoot, and then could not post anything to the Network, because despite the good picture, the value of the product was not disclosed in it. Now we have already learned this. We found our own communicative language, which allows us to explain exactly what we need and why. We strive to create interesting content, to be interesting.
What is the share of sales that you make through social networks in the total volume of your sales?
It's hard to say that our main audience is residents of St. Petersburg and Moscow. The line between these two cities is increasingly blurred. Moving now is expensive, but you can use the fairly affordable delivery service. We actively cooperate with delivery services, and this allows us to deliver goods from St. Petersburg to Moscow the next day. Petersburg, of course, remains for us the number one city in consumption, it accounts for about half of our sales, but almost all the cities of Russia - Yekaterinburg, Krasnodar, Sochi, Chelyabinsk, Rostov, buy from us. From overseas customers, this is Germany. With the development of social networks, banking, the pattern of consumption of goods has changed significantly.
In the end, will you bet on the development of online sales or traditional retail?
We plan to open a store in Moscow this year. Unfortunately, as you do not visually reveal the product on the Web, there are people who prefer, before buying a product, touching it, trying it on ...
Do you have many returns when ordering online due to the size not fitting?
We have a condition, if the pair did not fit, it can be returned within 14 days. But in order not to have a huge number of returns, we try not to create models tailored for landing, we select styles for a more loose fit. It also simplifies the production process, in terms of access to the necessary materials. For example, if you make the upper of the shoe adjacent to the foot, like a stocking, you will need material such as stretch leather, and with materials in Russia - a problem. As soon as you choose some rare material, you immediately become a hostage to this situation. In Russia, in general, it is difficult with accessories, components, and color. Accordingly, you need to think about the model so that it can always be produced. For a long time we had the option - the ability to make shoes to order by individual standards. But in the 2019 year, we completely abandoned this, since individual production is difficult to combine with mass production. But if the pair is not available from our production line, then we can produce it upon request, so in some sense we have preserved an individual approach.
Indeed, now many young shoe brands offer shoe-making services by their own standards, presenting this as their competitive advantage.
Yes, when the volume is small, this is normal. And when production volumes grow, tailoring by individual standards becomes a difficult task, it is difficult to include in the production cycle. We found a way out for ourselves - we developed our own dimensional grid, as in clothes. We have sizes - S and M. For example, there are boots of size S and boots of size M, the same with boots. We have dimensional tables by which you can look at and calculate what size is suitable for a particular client.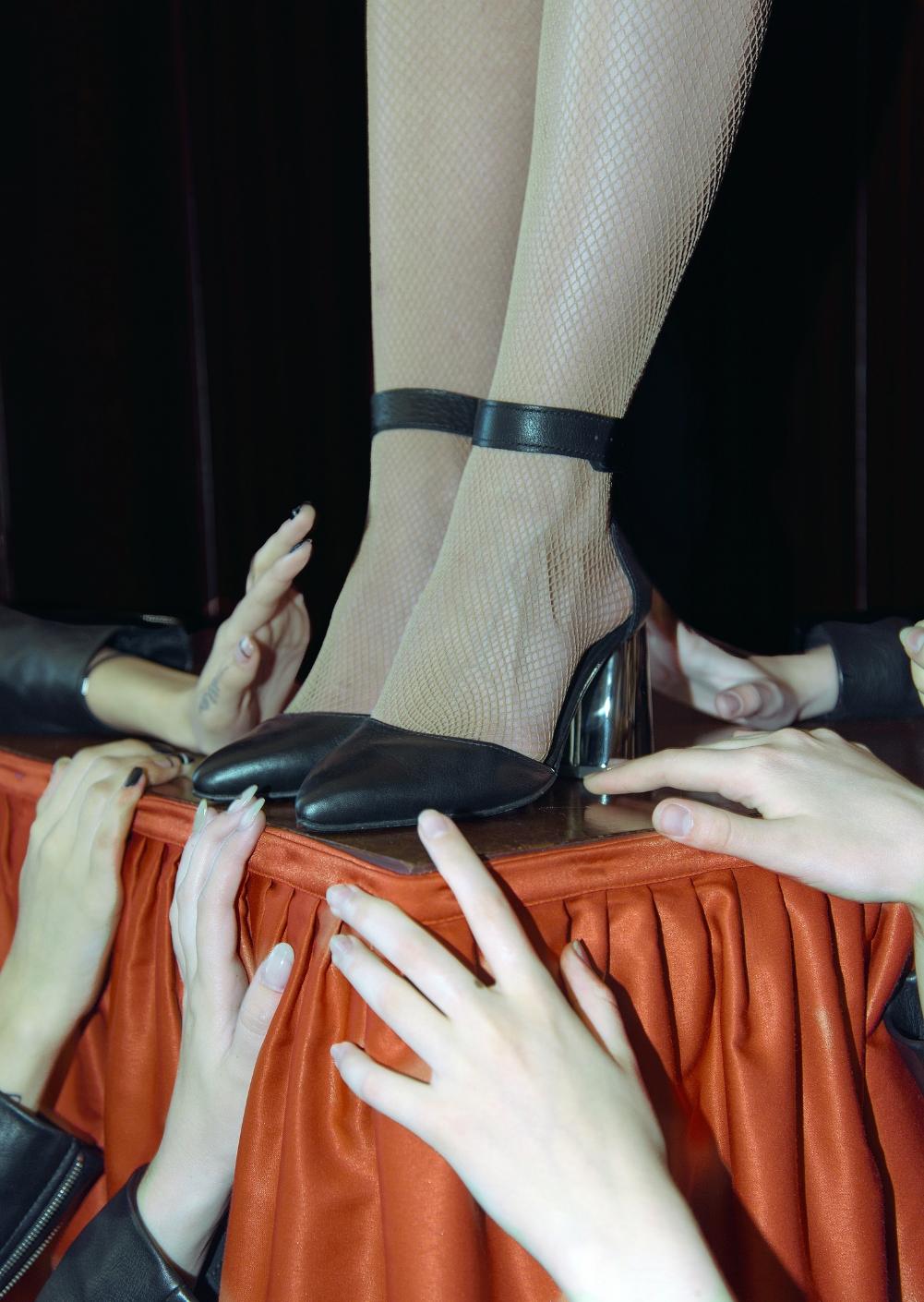 Shoes GETERA Sintezia
Do you use Russian materials?
No. But if there is an opportunity to buy Russian material, we buy it. Since the raw material base in our country is still preserved, there are still tanneries, and some materials can be bought. But in our country there are no accessories, various shoe accessories - soles, heels.
Do you take all this in China?
Logistics is very wide, our suppliers are Latvia, Ukraine, Italy, Germany, China, Russia. We try to rebuild the process so that the materials arrive constantly so as not to lose the momentum.
Are you represented in any affiliate stores?
In the first year, we were represented in many stores, more than ten. But it makes sense when there are large enough parties. In our case, it turned out to be unprofitable for partners to work on those conditions that are beneficial to us. So for now it's difficult. Now we are focusing on promotion in social networks, and this spring we are going to open a store in Moscow. We just launched sintezia.com online store.
Still need an online store? Does Instagram not cover all needs?
An online store is also an online brand catalog. We see this as very great benefit. We didn't take it before, because we didn't have an established model line, we experimented a lot. Now we have it, and in addition to shoes, we also sell clothes and accessories.
Do you make shoes in St. Petersburg?
Yes, we have a production workshop here, with which we have been working for a long time. We invest a lot in it, organize new jobs, purchase equipment for us, and order something on the side.
You have been working with production for three years ...
Yes, but during this time the masters fully studied our models. This is enough time to know all the weak points. We take pains very painfully. Experience has shown that it is better not to save on quality, it is better to do less, but better. I supervise the production myself and a couple of people, this is enough for our volume. Now we have about 10 people working in our studio. There is a production department, there is a sales department, which also advises clients on sizes ... In our project, people are very important, everyone must interact with each other and speak the same language.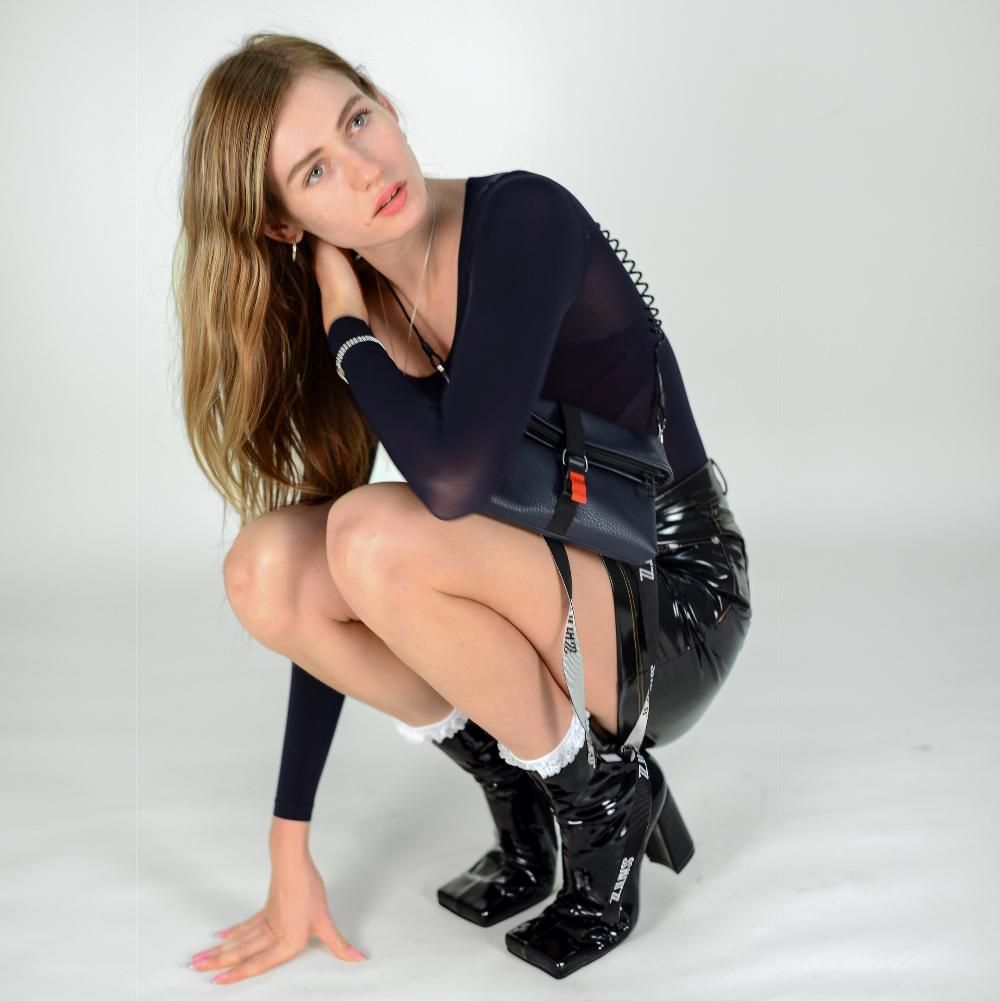 In other interviews, you said that the starting point for developing your business was luck with the release of your best-selling SEG boot model. She shot through social networks?
SEG shot right away. First, this model liked our friends, the process began. Then the task arose to increase the range. What you see in our showroom is not all our models. This week we discussed new ones.
About every quarter we have a new model coming out. We are mainly focused on autumn, winter and spring. The collection has only one model for the summer. And then this model is a derivative of the SEG boot. I took a shoe and cut parts out of it, and I got a summer model - "sandal shoes". That's what they were called by the journalists from the Korean edition of Vogue, who noticed our new product at Fashion Week in Finland. This is a very popular model, it is very comfortable, unusual, it catches your eye immediately. Purely summer shoes, such as sandals in the heat with us - no. You know, the summer in St. Petersburg is very short, we hardly notice it.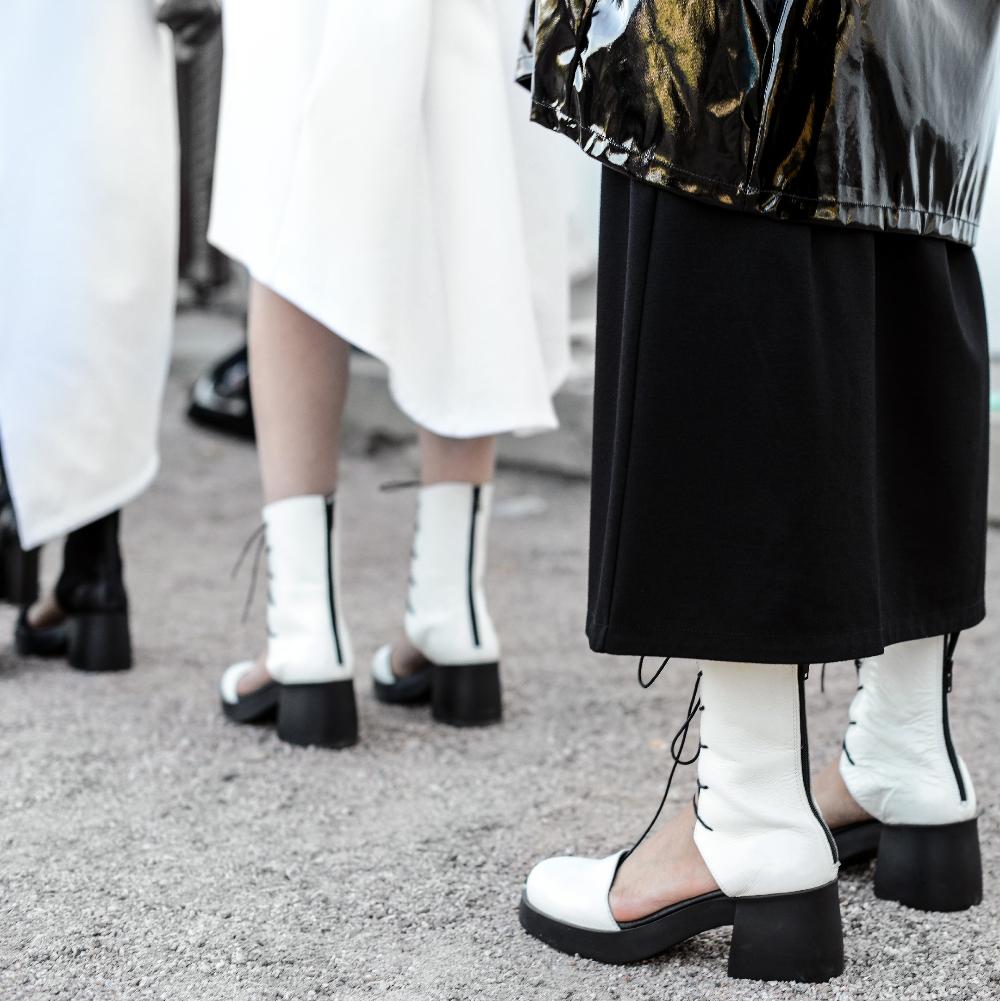 Sandals CUT Sintezia
Now manufacturers have a unique opportunity, selling via the Internet, to immediately understand which model is in demand, which is not ...
We do not have models that would not be in demand. Because when you produce in series, you can't afford to keep accessories, pads, patterns, and keep it all. In addition, we have a material restriction, we need a constant supply of components, which should not end.
I listen to you, and it seems to me that your business is developing intuitively, on a hunch.
Yes, that is right. First, intuitively, and then everything is reinforced by practice.
Do you somehow test the new model before launching it on sale?
Yes, we do not produce a product that does not undergo a thorough analysis. Including in color.
It seems to me that you have still guessed with the price. How did you do this?
This was a separate task. First of all, we focused on ourselves, on the market. In general, as usual, the calculation was from the cost and from the market. I think that Sintezia can be called a brand of shoes at affordable prices, 8-12 thousand rubles per pair is the average price, and so that this price is justified, we try very hard in choosing components.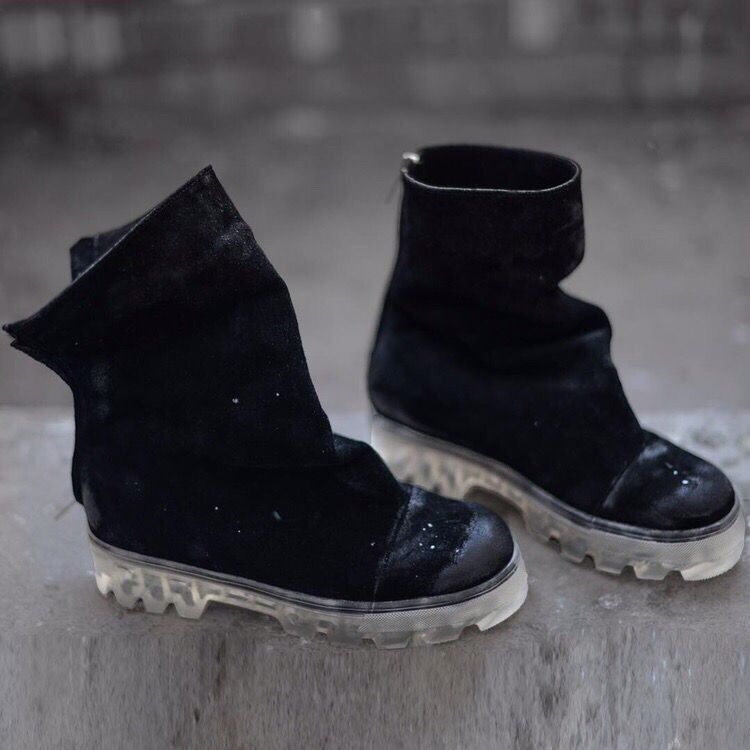 Model KINETIK Sintezia
About your successes, of course, can you share some serious mistakes that you had?
It can be difficult to forecast demand. If possible, there should be stock everywhere, and it is also advisable to have trusted suppliers of all elements. Another puncture was once with the choice of courier service. One large courier company with great diligence made its way to us, proved that they were the best, and managed to convince us. It is worth noting that they have a really cool marketing department, but the quality of services was low. We stopped working with them after two weeks. At the same time, we have been working with other courier services for two years, not so famous and cool, but very reliable. During this time, not a single package was lost by them.