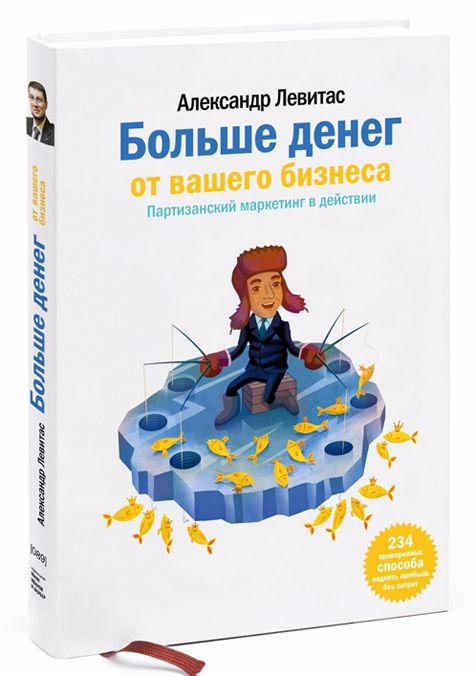 26.08.2013
9145
More money from your business.
Alexander Levitas is a recognized apologist for "guerrilla marketing", the essence of which is promotion with minimal costs or no budget at all. His book is written mainly for those who have long been familiar with the basic and working principles of sales, but want to get more.

In "More money from your business" there are non-obvious ways for them to increase revenues, increase purchase volume, close deals, and turn a simple buyer into a loyal customer. In addition, Alexander Levitas from a new angle illuminates the ways of detuning from competitors and creating truly attractive advertising.