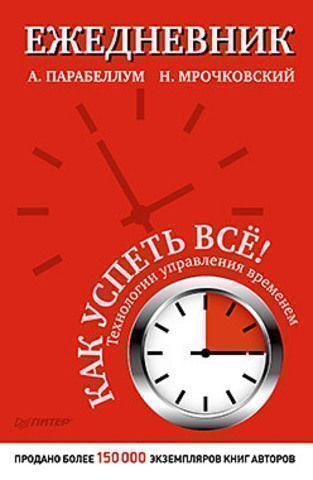 26.08.2013
5340
Diary. How to get everything done!
How to do everything while enjoying life? This is a diary and at the same time a collection of strategies for effective time management and achieving goals. The material was developed on the basis of copyright methods of one of the most successful business trainers in Russia Andrei Parabellum and Nikolai Mrochkovsky.
Simple examples help identify problems of self-organization, and special technologies will help develop a specific sequence of steps to solve them. Unique tips allow you to avoid unnecessary stressful situations and live a fuller life. The diary will become a practical tool for applying copyright tips in everyday life. It is addressed to those who want to manage their time as efficiently as possible, who set goals and are on the path to their implementation.