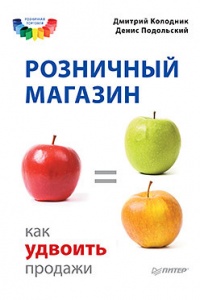 26.08.2013
11122
Retail Store: How to Double Sales
This book has collected the most powerful sales growth techniques that can take the retail store to a whole new level. How to take more money for each product? How to turn potential customers into real ones? How to sell more products to everyone? How to make more repeat sales? How to attract more new customers? How To Write Selling Ads? How to find a "gold" seller? About this and much more - in this edition.
The book is written specifically for owners and managers of retail stores, and will also be useful to anyone who is planning to open their first store.
Find out the price on the website of the publishing house "Peter"