2020 became a crisis year for the real sector of the economy and the footwear industry. Shoes Report spoke with wholesalers, Mikhail Kryuchkov, head of the Paloma distribution company, which represents a number of Spanish shoe brands on the Russian market, and Renat Malikov, co-owner of Tuffoni, which develops the shoe brand of the same name. The conversation was about the specifics of the current crisis, about "is there a light at the end of the tunnel" and when this "tunnel" will end.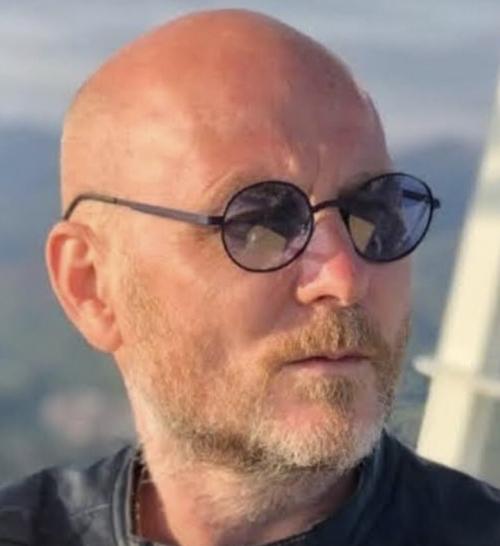 Mikhail Kryuchkov
- General Director of the distribution company Paloma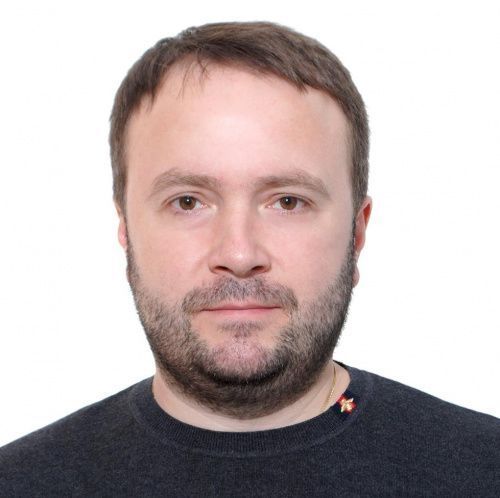 Renat Malikov
- co-owner of Tuffoni company
Shoes Report: We are now experiencing the second wave of the pandemic and the second wave of the crisis. It would seem that we are already accustomed to crises, and yet this one is special. What is its specificity?
Renat Malikov: The main problem with this crisis is that no one understands what will happen next. It is impossible to predict. Factories are being closed, and not just shoe manufacturers, but also components and accessories. Now it is difficult to create collections, because you cannot go anywhere, there is very little information. The main problem is this, that is, even taking orders for shoes, it turns out that some models cannot be produced.
Mikhail Kryuchkov: Factories are open for half a day and downsizing. There are also reduction of collections. Fewer molds are produced than always, everyone understands that demand has fallen.

Shoes Report: Are many factories actually closing in China?
Renat: A lot, and not only in our segment. We are now moving to a new office, partly expanding with a development perspective. We are going to open the second line. I ordered light in China for our new office, there is a city where only light is produced. About 70% of shops and factories in this city have closed forever. When I was there about eight years ago, everything was filled with shops. Now almost everything is closed. It's not just our industry that suffers.
Michael: We suffer from the fact that the end consumer has now taken a pause in order to stay with the money, to see what will happen next, how everything will develop.
Renat: Look, as soon as it was announced in October that the remote work mode was partially reintroduced, trade stopped completely. The same failure occurred in March - April.
Michael: In the spring, when we were in quarantine, the Internet helped us out, many began to develop online. In the beginning, people were optimistic that it would pass quickly. Now investors are counting on the vaccine.
Renat: When they start to vaccinate in large quantities, then some movement will begin. I think we'll wake up only by autumn. Because people won't be vaccinated so quickly.
Michael: It is like a war, when habitual life activity stops, the economy stops, when people can plan their expenses, vacations, gifts for the New Year. Now there is such turbulence that you are not surprised by anything. A large number of factories go bankrupt ...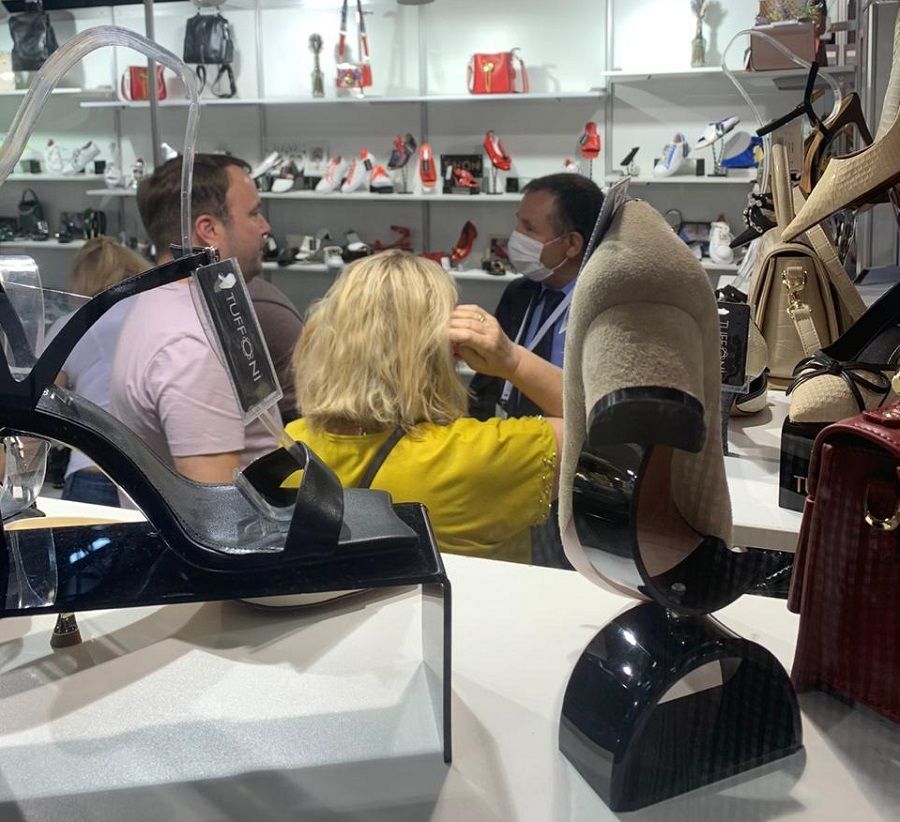 Tuffoni at the Euro Shoes Premiere Collection in Moscow in August 2020
Renat: What can be said about this season: first, the exhibitions went well, Euroshoes went well, orders were confirmed by customers and went into production. What happens next, we'll see. In the fall, they worked better than in the spring, when there was a big refusal, since the quarantine was announced just at the time of confirmation of orders for collections and their payment.
Michael: I agree that the last Euroshoes show went very well. I think due to the fact that there were fewer participants, we had little competition ...
Renat: But all the main participants were. Everyone who always works was represented at the exhibition. There was not usually a large number of Turkish brands, which are not permanent participants, come to see what is called a chance. Those who work steadily in the market have been and have worked well. The main thing is that all clients arrived and did not reduce their orders.
Michael: And the summer was good, warm. All sandals, open sandals sold well.

Shoes Report: What can you say about the online consumer churn that everyone is talking about now?
Michael: Now retail has just started working. Moscow, of course, is overheated by itself, and in the regions those who sit in good places - the central street, the best shopping center - feel good. There was demand, the warehouses were thoroughly cleaned. But this is also due to the fact that many did not confirm orders for the fall, they took only the summer. In the summer, the shops were mostly closed, St. Petersburg generally opened late, later than Moscow. St. Petersburg and Kazan were the last to open.
Renat: Nevertheless, in St. Petersburg our summer collection was sold in full. Peter sold well this season.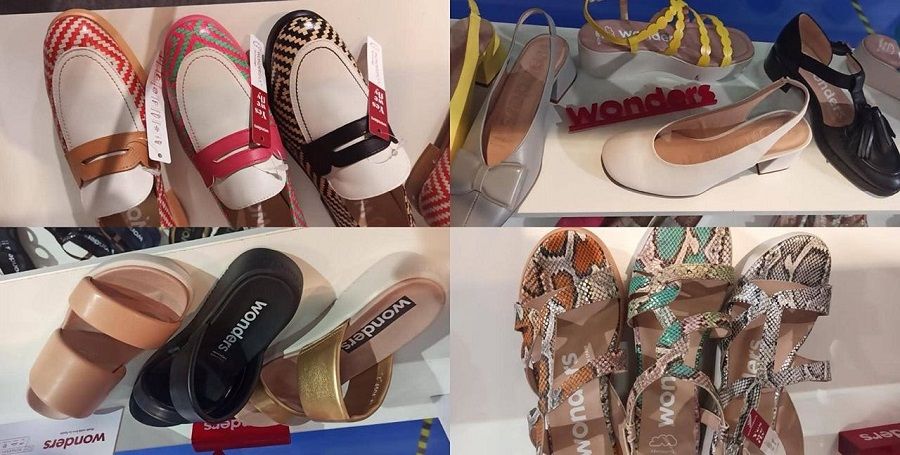 At the Euro Shoes Premiere Collection exhibition in Moscow in August 2020
Michael: I think the next four months will be very difficult - December, January, February, March. There was optimism at the exhibition (Editor's note: the Euroshoes exhibition), but I see how things are gradually slipping away ...
Renat: And I will say it differently, it seems to me, on the contrary, - everything will be fine. We are optimistic. Because the summer season is starting now. In the summer, trade will come to life anyway.
Michael: In order for customers to buy out the spring-summer collection and send you an advance payment, and the order was sent to production, retailers must sell well for the winter, but now they sell poorly.

Shoes Report: It depends on how much people are willing to spend money in the retail segment now.
Renat: Of course, money is not being spent now. The situation, as Zadornov said, is this: "There was a light at the end of the tunnel, only the tunnel does not end!" It's hard, of course, but those who do not sit still, work, will survive, will swim out. Unless there is some external force that will drown.

Shoes Report: We're just counting on this pandemic to end soon, what if not? The virus does not disappear. It is not yet clear about the vaccine ...
Renat: People get used to everything. If there is no total horror ... But this is the same as arguing whether there will be a war. If there is a war, what kind of footwear, besides tarpaulin boots? If the pandemic is sluggish, they will get used to it, they will live with it, that's all. We didn't come here in a quilted jacket, right? Right now coronavirus, but people are sitting in a cafe, and no one came barefoot.
Shoes Report: Well, Moscow in general ...
Renat: No, it's not about Moscow. They tend to dress well first of all on the periphery. For many years now, Moscow has a simpler attitude to this.
Shoes Report: By the way, I would like to compliment the new Tuffoni collection, I really liked it, it feels like you follow all the trends - unusual heels, square toes ...
Renat: The collection was completely new, we had practically no repetitions on the pads. Of course, in order to sell successfully, you need to consider trends. If there are no trends, then you need a price, and to give a price you need quantity. But if we give a good price, there will be simpler shoes.
Shoes Report: How are the Germans?
Renat: Yes, they have their own niche, we have our own. Each in its place.
Michael: We are focused on European fashion and trends. We are essentially selling fashion.
Renat: Fashion - quality - price - our segment.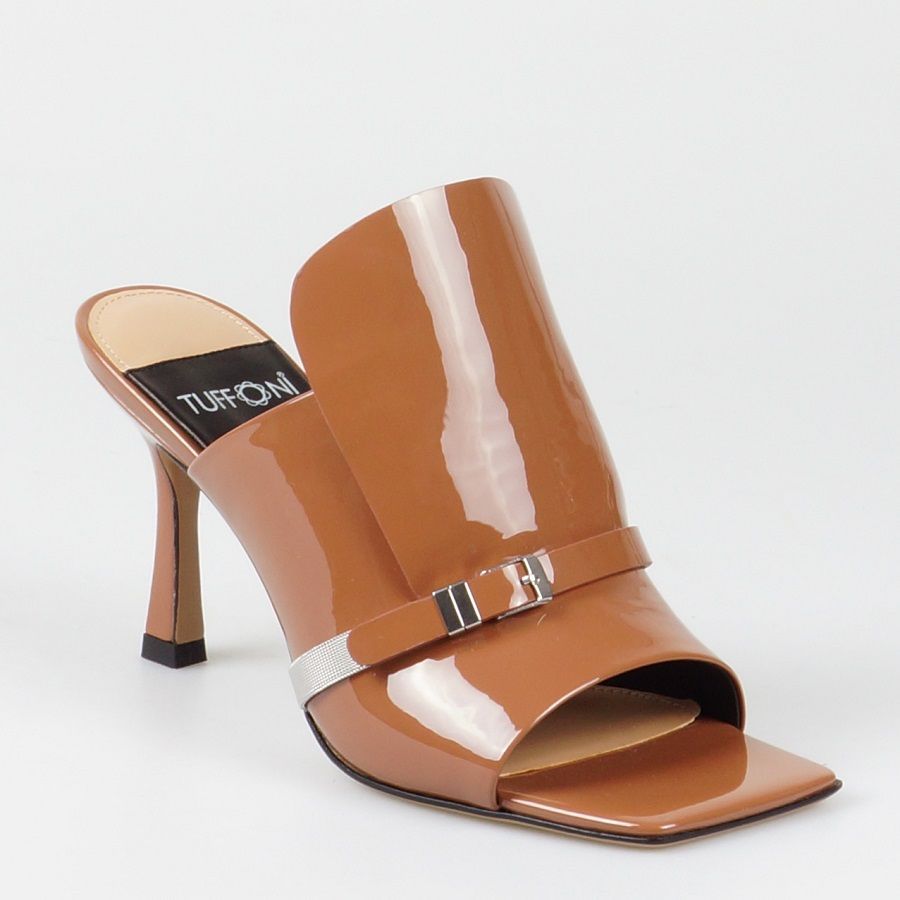 Tuffoni, spring-summer 2021
Shoes Report: What's in Spain now? What's going on with Spanish stamps?
Michael: The whole of Europe is experiencing a very difficult pandemic and in our country, for example, the Roobin's brand, which has always sold well, including in Europe, has suffered greatly. The pandemic has hit the factory hard and is closed. European brands live with their representatives in each country. The brand representative helps to develop the product on their territory. During the pandemic, agents could not work, no one gave orders to factories, and production began to close. Roobin's factory is still closed.
Shoes Report: How many brands are there in Paloma's portfolio?
Michael: Four. Rococo ', On Foot (Spain), Roobin's and Wonders.
Shoes Report: Now the development of marketplaces is underway - Wildberries, Lamoda, Ozon ... They are growing, expanding the assortment matrix, improving logistics, reducing the speed of delivery. Do you work with marketplaces?
Renat: We sell on Wildberries ourselves and through partners. But recently, sales on this marketplace have begun to decline, due to difficulties with financial control. I'm not talking about dumping, we took this into account initially and supplied there completely different collections that do not intersect with our main one, which our wholesalers constantly order. But the problem is also that Wildberries does not provide practically any information on sales. We asked for a part of the product back, but for a year we still cannot receive it in full. We write claims, but no one answers them. You can't work like that! We have reduced volumes. We work with Lamoda. Everything there is at least clear and predictable, and we will develop this cooperation. We do not work with Ozon.
Shoes Report: And the fact that virtual exhibitions are being organized now, how do you feel about these projects?
Renat: What Mosshoes is doing now, we did not consider for ourselves at all. The Mosshoes exhibition went into the low segment. They went in a different direction, from what it was originally, and now they represent very cheap shoes and bags.
Shoes Report: Does your production work in Turkey?
Renat: Yes, everything works, nothing was closed. We order accessories everywhere, both in China and in Italy - soles, pads, leather.
Shoes Report: As for your experience with MICAM, you have successfully attended the exhibition. After that, do you regularly participate in it?
Renat: Yes. We still have a representative office in Poland, this area is developing very well.
Shoes Report: How do you envision the future, what actions will you take to stay afloat?
Michael: Now the challenge is simply to survive. Do everything to protect yourself from risks. The most important thing is to minimize costs, look at the entire business, communicate with your customers, partners, exhibitions, predict some things and try to save yourself in the next six months and lay some kind of perspective for the future. Tuffoni, in particular, is launching a clothing line. We, too, do not stand still. First of all, we want to keep what we have and come out for the new season in such a state that new customers will pay attention to us. And our current tasks are the development of logistics, labeling, participation in exhibitions.
By the way, in the shoe market, the pandemic coincided with the introduction of mandatory labeling. I know distributors who gave the labeling to logisticians and got big problems as a result. That is, now we also need to be technologically well organized.
At the Euro Shoes Premiere Collection exhibition in Moscow in August 2020
Renat: We are also taking the path of cutting costs, and in particular, we have reduced participation in exhibitions. Participation in the same MICAM is questionable now, most likely we will miss another exhibition. We will not be at Mosshoes, as at Izmailovo. These are exactly the same reductions in the expenditure part. We will participate in Euroshoes in February and are now moving to a new office in a business center in Rumyantsevo, where we will have a new showroom in February.
Interviewed by Marina Shumilina

2020 became a crisis year for the real sector of the economy and the footwear industry. Shoes Report talked with the wholesale companies, with Mikhail Kryuchkov, the head of the Paloma distribution company, ...