The EU is moving towards a climate neutral and circular economy, which means that any product today must be more energy efficient, durable, reusable, repairable and recyclable. The fashion and textile industries, known to have a big impact on the environment, are at the forefront of change and sustainability. Innovative materials created from materials recycled and recycled in the future, new technologies in traditional leather industries, collaborations with environmental experts, and most importantly, complete transparency of the entire chain - these are the main vectors for the development of the shoe industry today. Let's look at the best practices of market leaders in order to understand what steps are possible in order to start in this direction. Understanding sustainability trends with expert Olga Steinberg.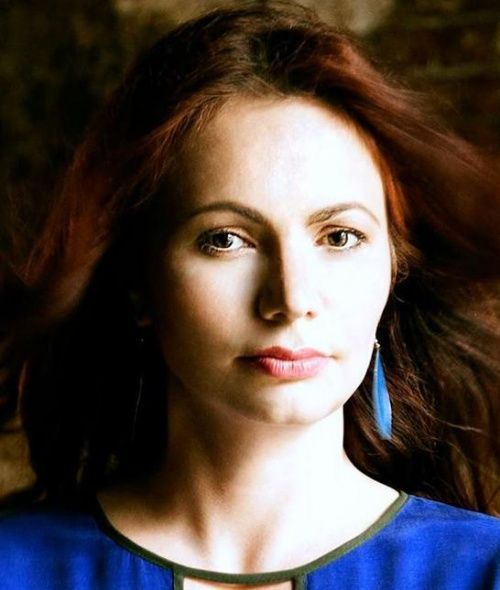 Olga Steinberg
- Managing Director of Sees.Group, a communication agency specializing in sustainable development, author of the Telegram channel "Fashion-pumping".
Sees.Group is a communications agency that helps brands find their stories to engage in dialogue and build trust. Specialization - all types of communications (PR, social networks, influencers, B2B marketing). One of the agency's key focuses is sustainable development. In this direction, the agency develops strategies, activates programs, involves communities and stakeholders in sustainable development initiatives, and also communicates in this direction.
Innovative materials
Perhaps this is one of the most actively developing areas in the footwear industry. It is clear that only large brands can develop at a high level and with the possibility of scaling. But they are the drivers of the entire market. Today for them it is one of the new directions for business development. A prime example is Gucci's plant-based leather substitute Demetra. It is a new material that is 77% plant-based, a blend of viscose and wood pulp from sustainable forest sources, and bio-based polyurethane from renewable sources. It combines quality, softness, durability, environmental friendliness and - importantly - scalability. Gucci plans to make Demetra available to the entire fashion industry from 2022. It took the company two years of research and development to develop the material.
The fact that companies are investing in such developments confirms the growing importance of ethical and sustainable practices in the fashion industry.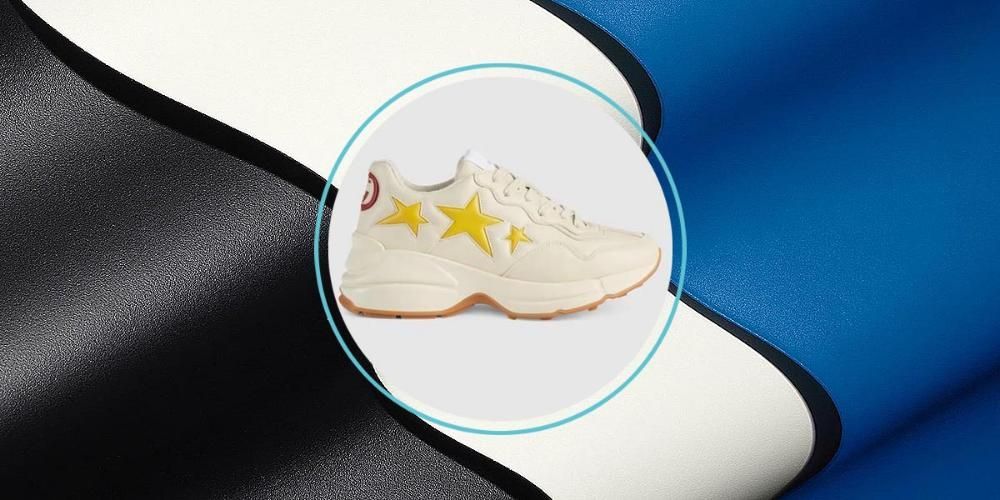 In addition, the use of non-environmentally friendly components is minimized in new products and ongoing research is underway to replace them. Demetra waste generated during production will be recycled and reused.
Demetra is produced in the Gucci factory in Italy using the same tanning processes as for genuine leather. This allows you to make the material soft, durable, elastic and pliable.
The first products made from Demetra were the Gucci Basket, Gucci New Ace and Gucci Rhyton sneakers - most of the upper and part of the lining are made of this material.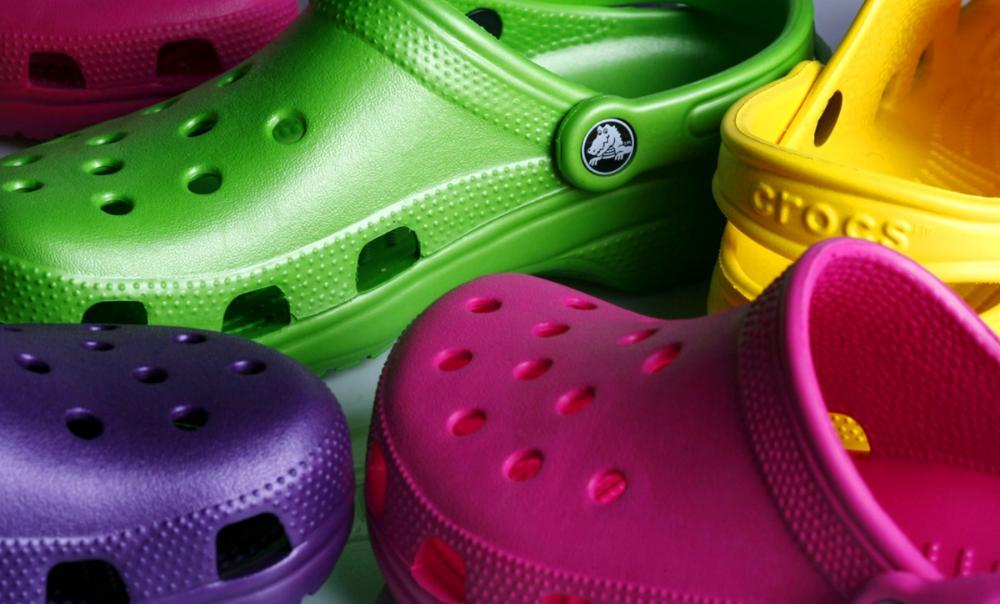 Developed a new material and American Crocs. The company promises that their shoes will be 100% bio-based. The new material Ecolibrium is synthesized from hydrocarbons extracted from renewable resources and organic waste - palm oil and cellulose paper. The innovative material was developed in collaboration with Dow, a global materials company specializing in the recycling of biological and industrial waste into footwear products.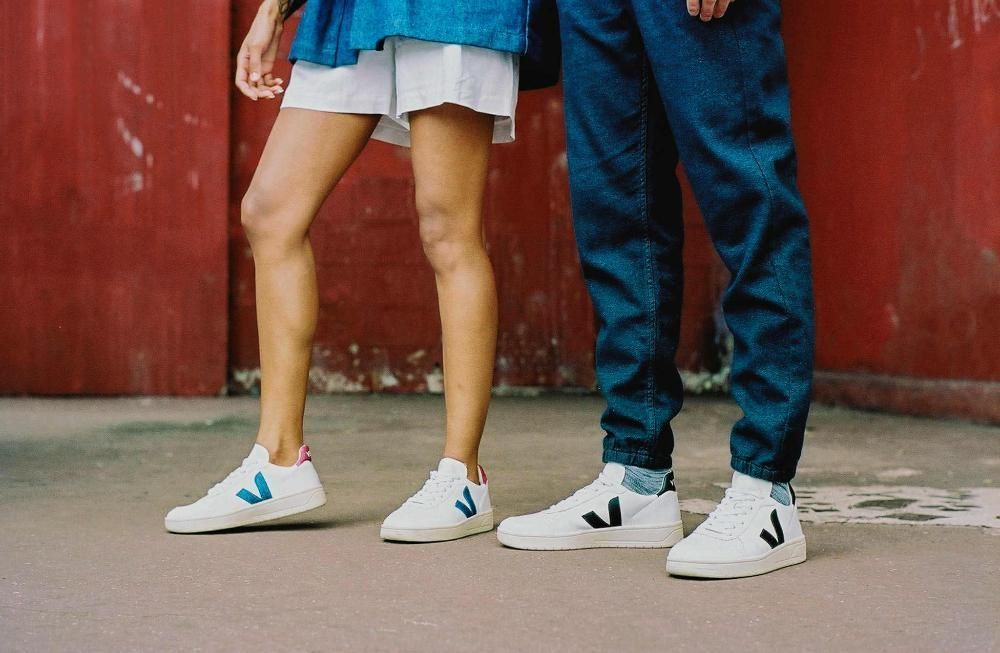 Small brands are also actively involved in development. Here we highlight the French manufacturer of sneakers VEJA, which fully follows the principles of sustainable development in its work. The company uses organic cotton grown by farmers' associations in Brazil and Peru. The method of its cultivation implies care and respect for people and the environment. The company purchases cotton (raw material) rather than finished fabric in a fair trade manner and predominantly uses only such cotton for the manufacture of its products. Since 2004, VEJA has purchased 195 tons of wild rubber directly from local communities in the Brazilian states, saving 120 hectares of the Amazon forest. In a shoe company, rubber is used to make the soles of sneakers: they consist of 000-18% of rubber. The purpose of this eco-campaign is to increase the economic value of the forest for its conservation.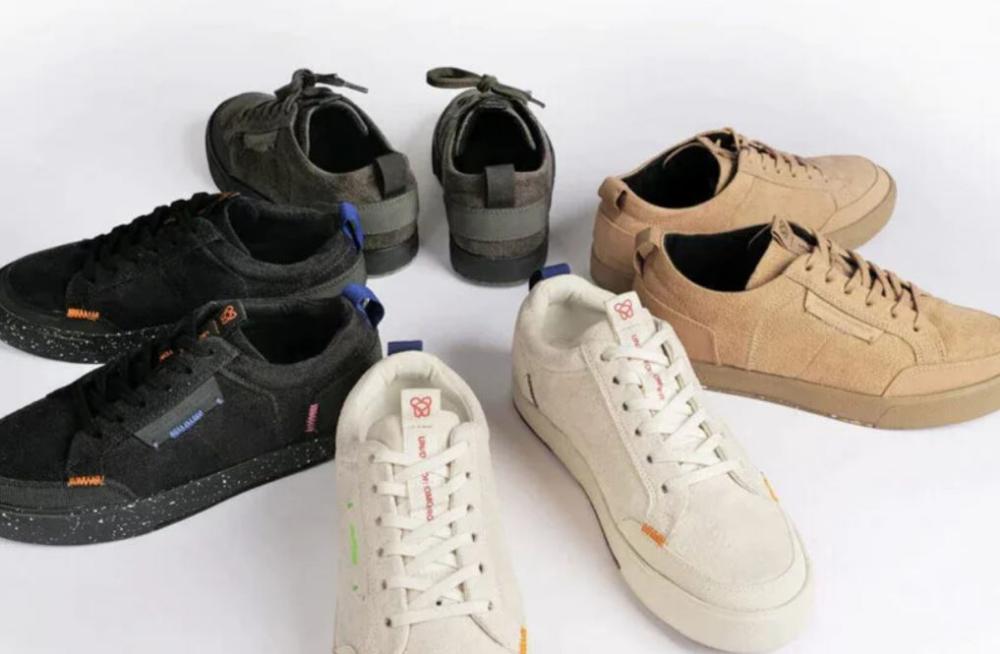 Creating materials from recycled waste is also an important area of ​​development. So the Portuguese brand Undo for Tomorrow released sneakers made from recycled balloons. The upper of the shoe is made from recycled plastic with a water-repellent finish, making it practical for all weather. The rubber outsole of the sneaker is made from discarded balloons and tire residues, it is non-slip and quite flexible. Shoe lining made of 100% bamboo has an antibacterial effect and absorbs odors.
There are also materials from completely non-obvious raw materials. So Swiss sports brand On has created a new foam called CleanCloud that turns carbon emissions into a running shoe sole. The company has worked with biochemistry, process and polymer innovators LanzaTech and Borealis on a technology that they believe could be used in other footwear parts and products in the future. On, which claims to be the first company to use carbon emissions as the main raw material for shoe soles, hopes to use the technology in all of its shoes over time.
Startups
Meanwhile, YY Nation, a new sustainable footwear brand based in New Zealand's capital, has launched the Legacy Footwear Collection, which includes sneakers with the world's lowest carbon footprint, as verified by independent dual certification. Launching a Kickstarter campaign last year to fund its idea, YY Nation successfully met and then quadrupled its fundraising goal, raising over NZ$80 from nearly 985 like-minded people. Now, after three years of research and development, YY Nation's Nimbo shoes, made from bamboo and algae, have a carbon footprint of 500 kg of carbon dioxide equivalent (CO5,45e), three times less carbon emissions than regular running shoes.
Traditional production becomes greener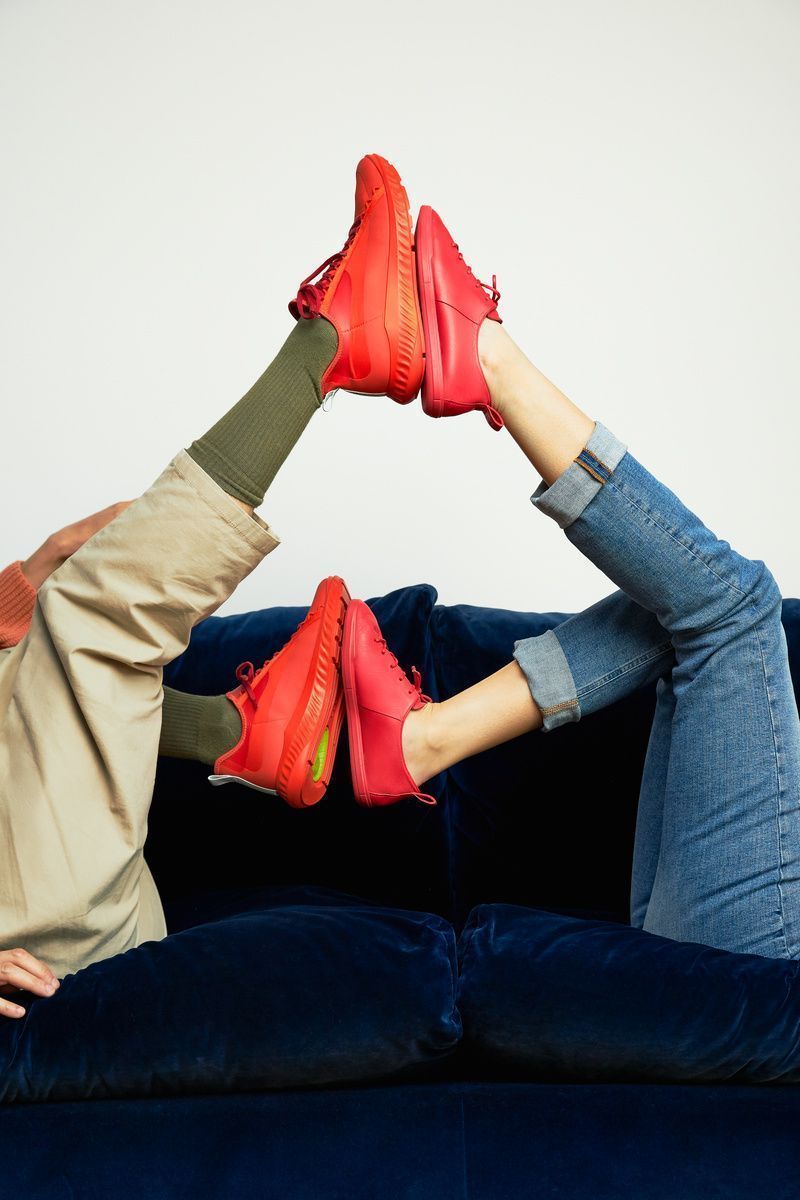 Even if the brand does not use innovative and new environmentally friendly materials, it always has a chance to contribute to the preservation of the planet's environment. As you know, the processing of leather for the further production of shoes, bags and accessories is a process that requires a huge amount of water and energy. Here we can give an example of a Danish brand Here, which has not just announced its intention to go renewable by 2028, but by the end of 2021, 100% water-free footwear production. Ecco's own applied research laboratory has been able to ensure that the tannins used in the leather processing process retain its natural collagens without the addition of water. Synthesized leather practically does not differ in the main characteristics of quality and shelf life of materials from those obtained by traditional tanning processes. In addition to saving water, technology DriTan2.0 significantly reduces the need for chemicals, virtually eliminating waste in the form of wastewater. In addition, Ecco uses materials as efficiently as possible: bags are sewn from one piece, the rest goes to belts and shoe parts. And the sole is made not from rubber, but from polyurethane, thus avoiding the use of glue.
Consumer Education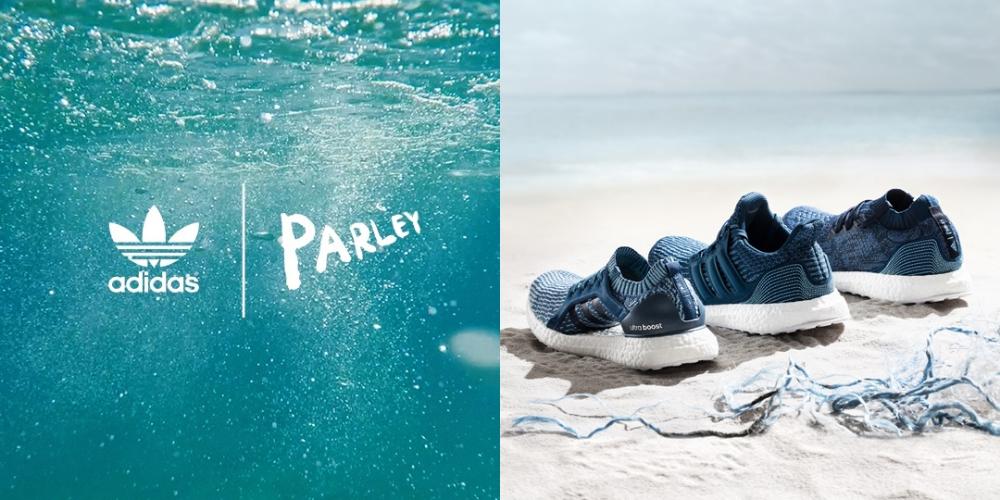 It is impossible to talk about environmental initiatives without mentioning adidas, which is perhaps one of the pioneers in this direction. Since 2015, adidas has partnered with environmental organization Parley for the Oceans to clean up plastic in the oceans. By the end of 2021, adidas plans to produce 17 million pairs of shoes using recycled plastic waste collected from beaches and coastal areas. Last year, 15 million pairs of such shoes were produced. adidas is constantly expanding its vegan offering and is completely phasing out the use of fur. In collaboration with partners, adidas develops plant-based leathers, recycled cotton, and especially climate-friendly running shoes.
Interestingly, adidas is attentive to local markets and collaborates with local influencers and experts in all of its campaigns. And they do it not only to promote their own products, but also to involve as many people as possible in the topic of ecology. So, as part of the Run for the ocean campaign this year, Bulyash Todayeva, an industrial designer, engineer in the field of sustainable development and the founder of the Zerowastelab project, and Alexei Bakhmetiev, a TV presenter known for his upcycle inventions, became brand ambassadors. Together with Bulyash, adidas developed and launched the adidas Telegram chatbot "Kroshka", which in an accessible form told subscribers about simple household eco-habits and shared tips for a conscious lifestyle. Together with Kroshka, users determined plastic labels from photographs, found the nearest waste recycling and sorting point, received useful information from experts, and got acquainted with the topic of ecology in a fascinating way. Thus, companies are engaged not only directly in the development of new materials, but also in the education of the consumer, involving him in an environmentally friendly lifestyle.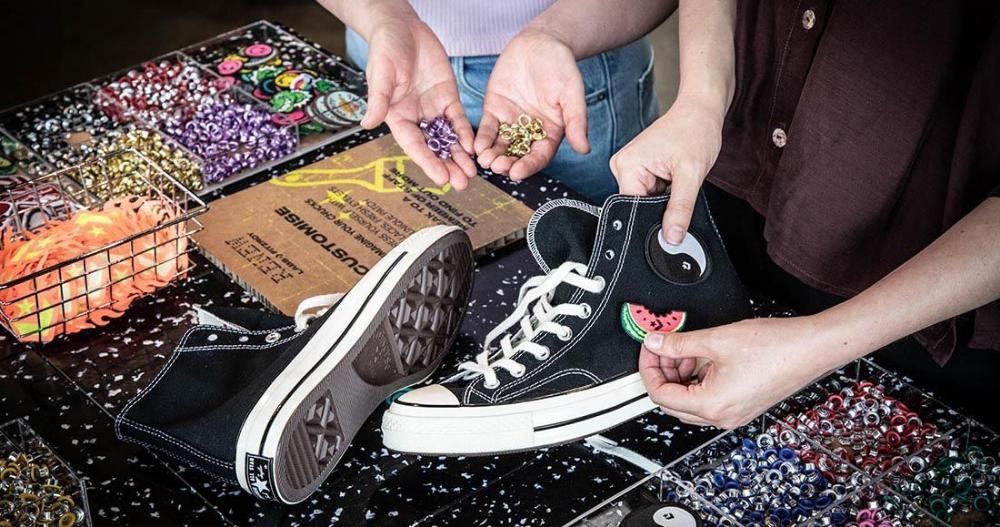 Draws attention to the problems of ocean debris and the legendary Converse. This year they opened a Renew Labs virtual store on a garbage island in the Pacific Ocean. This island is made up of 80 tons of plastic and covers an area larger than France. Renew Labs is a hybrid reality project that allows visitors from all over the world to walk and shop on the trash island. It features a collection of eco shoes designed by All Stars, young creators who are concerned about the world's environmental issues. They used technologies with the least harmful waste, from innovative to more familiar methods. Funds raised by Converse from sales of sneakers will be used to pay for the cleanup of the Pacific Ocean and the elimination of garbage.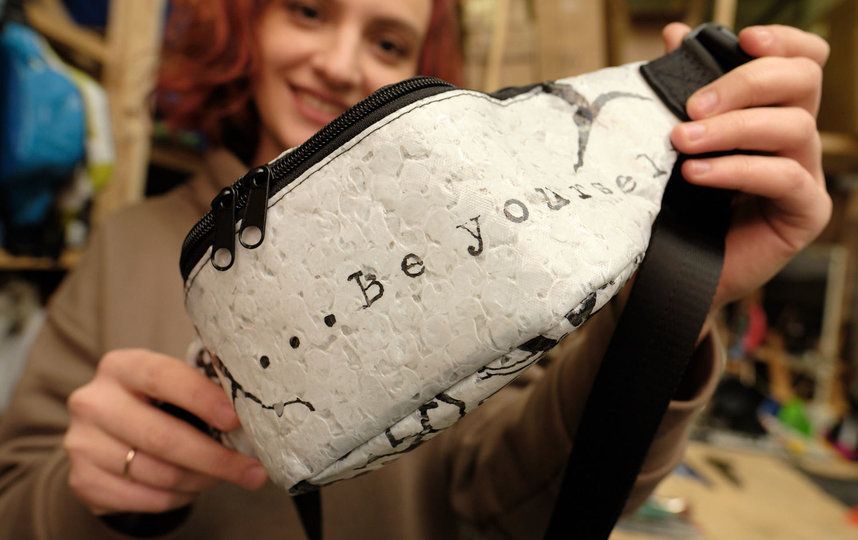 From the Russian "enlighteners" I want to talk about the recycle99 project. Initially conceived as a brand of accessories and interior items made from recycled plastic and recycled materials, it is also actively involved in educational activities. The children conduct excursions to the plastic recycling shop, educational workshops on an eco-friendly lifestyle. The project collaborates with various companies to create eco-friendly merchandise for them and simply makes interesting collaborations, including cosmetic bags made of recycled LDPE film for Flacon magazine, raincoats from packaging for the logistics company SDEK, furniture for the shu.archive store and many other interesting products made from recycled raw materials. recycle99 also created a gift box for a Stan Smith tracksuit and sneakers made from recycled plastic for adidas. Through this project, they recycled 150 kg of HDPE plastic caps (2) into 48 boxes. It is 100% recycle. No virgin material is included in these products.
processing
There are also shoe retailers in Russia who are concerned about recycling. One of them is Rendez-Vous. Since 2019, they have been collecting shoes in their stores (and you can also give two pairs to a courier delivering an online order) and transfer them to the Dmitrovsky RTI plant. At the factory, shoes will be sorted by materials and processed into small crumbs, from which they will make safe rubber surfaces for stadiums, sports tracks, courts and playgrounds.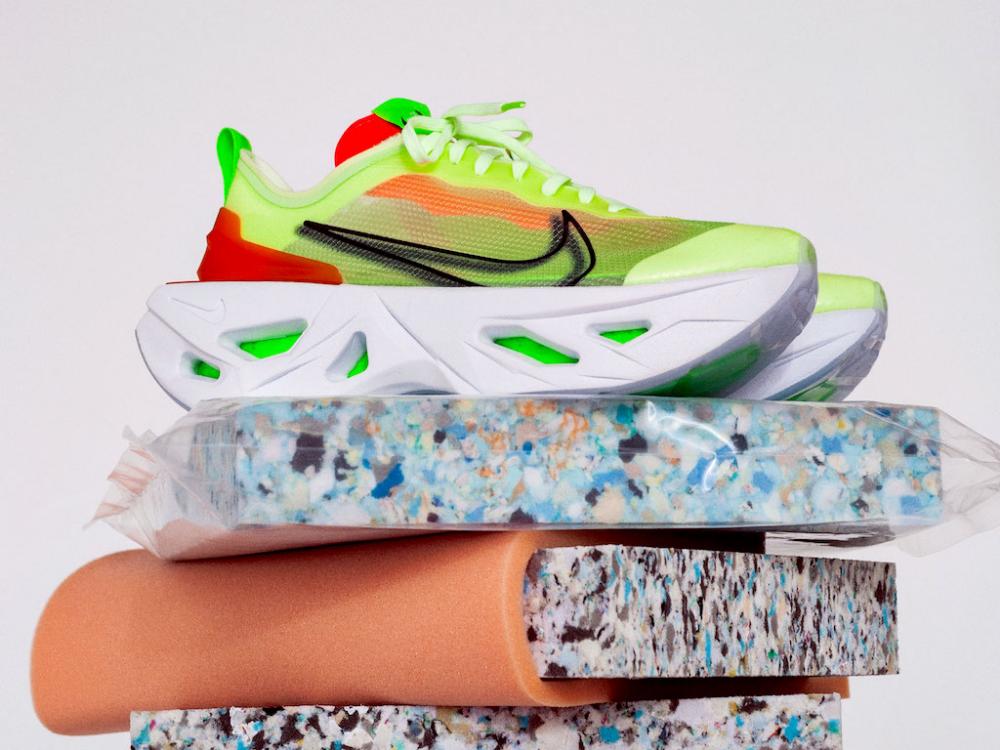 The origins of this use of shoes come from Nike, from the early 1990s. It was then that Nike's Steve Potter began experimenting with grinding up old sneakers and gear to make new raw materials from them. All this resulted in the massive Reuse-A-Shoe program, which has officially been in existence since 1993, when Nike opened a basketball court at its distribution center in Wilsonville, Oregon. The surface of the court was made from the resulting material, and it was called the Nike Grind. Since then, the sports brand and partners have recycled more than 60 tons of waste, including 30 million pairs of sneakers, for Nike Grind. Today, Nike Grind grinds a wide range of waste, from excess to out-of-print samples and scrap. The company's mission is to reduce waste wherever possible and reuse it whenever possible. Over the years, Nike Grind technology has been used in completely different areas. As a raw material for artificial turf and soccer balls, for running tracks and soles.
Sustainable development today is not just words. There are always opportunities for companies in any industry to find their own vectors in order to start moving towards the sustainability of their own business and thus become more attractive to both their customers and potential investors. After all, it is the sustainable companies that think not only about profit growth, but also take actions aimed at a positive impact on the environment and society, that will be the most successful in the future.
1. Innovative materials created from materials recycled and recycled in the future, new technologies in traditional leather industries, collaborations with environmental experts, and most importantly, complete transparency of the entire chain - these are the main vectors for the development of the shoe industry today.
2. Materials from completely non-obvious raw materials also appear. So Swiss sports brand On has created a new foam called CleanCloud that turns carbon emissions into a running shoe sole.
3. Even if the brand does not use innovative and new environmentally friendly materials, it always has a chance to contribute to the preservation of the planet's environment. For example, like the Danish ECCO, by reducing the amount of water used in the leather processing process.
4. Many leading brands, for example, adidas, are not only directly involved in the development of new materials and eco-technologies, but also in the education of the consumer, involving him in an eco-friendly lifestyle.
The EU is moving towards a climate neutral and circular economy, which means that any product today must be more energy efficient, durable, recyclable,…