We present four key trends of women's shoes for the next fall-winter season (fall-winter 2016 / 17), which is described by Galina Kravchenko, a leading expert on assortment and forecasting trends at Fashion Consulting Group, head of FCG - FASHIONSNOOPS.COM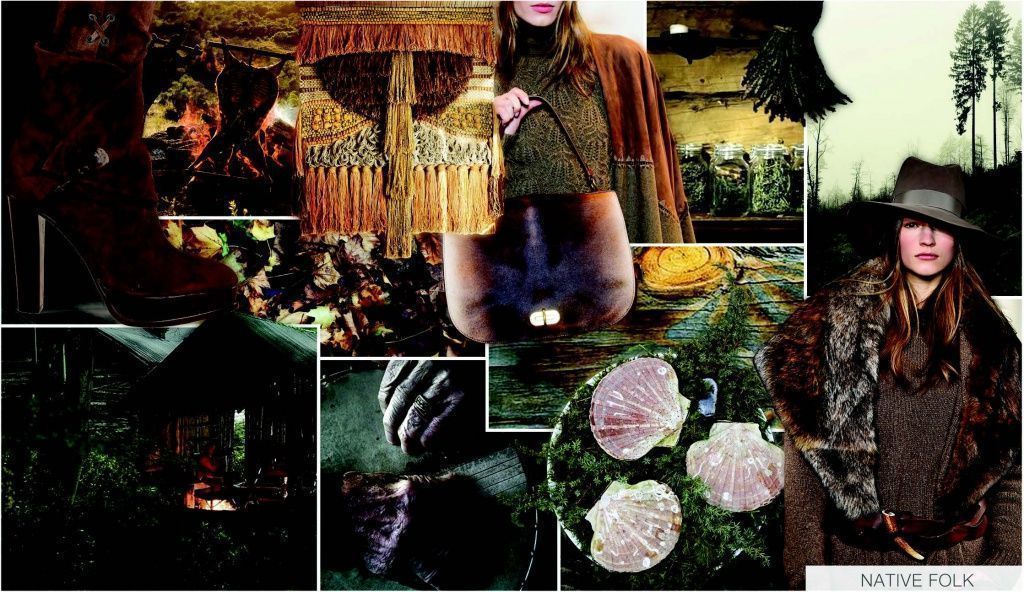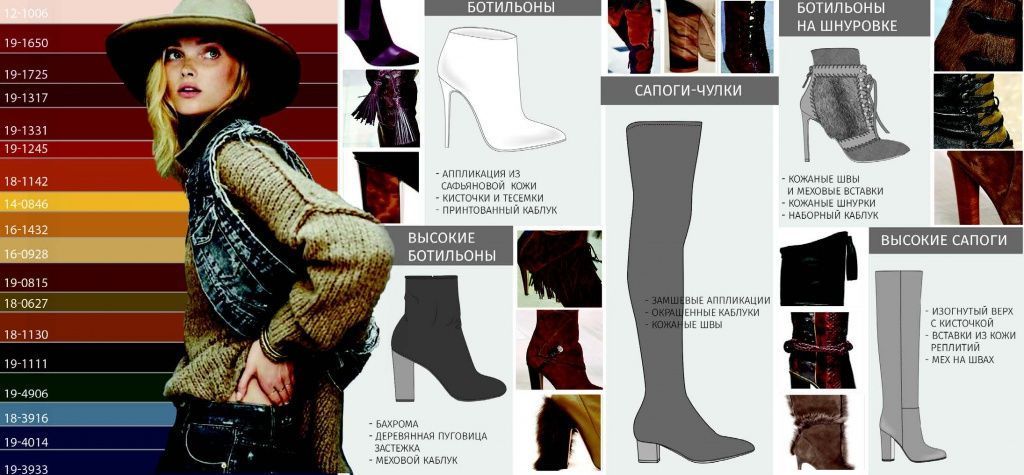 Folklore

The story of a woman who lives in a small hut house surrounded by trees and winding rivers high in the mountains is the theme of this trend. She leaves this bustling world, preferring solitude and unity with nature. The heavy fall color palette of the trend is combined with cold shades of indigo and forest. Fabrics such as felted wool, boucle and ripped jeans best convey the identity of the trend. Finishing reminiscent of hand-made motifs of folk crafts plays an important role: fringe, suede appliqués, raw seams. Key models: saffiano leather half boots, boots with furry heels, lace-up ankle boots.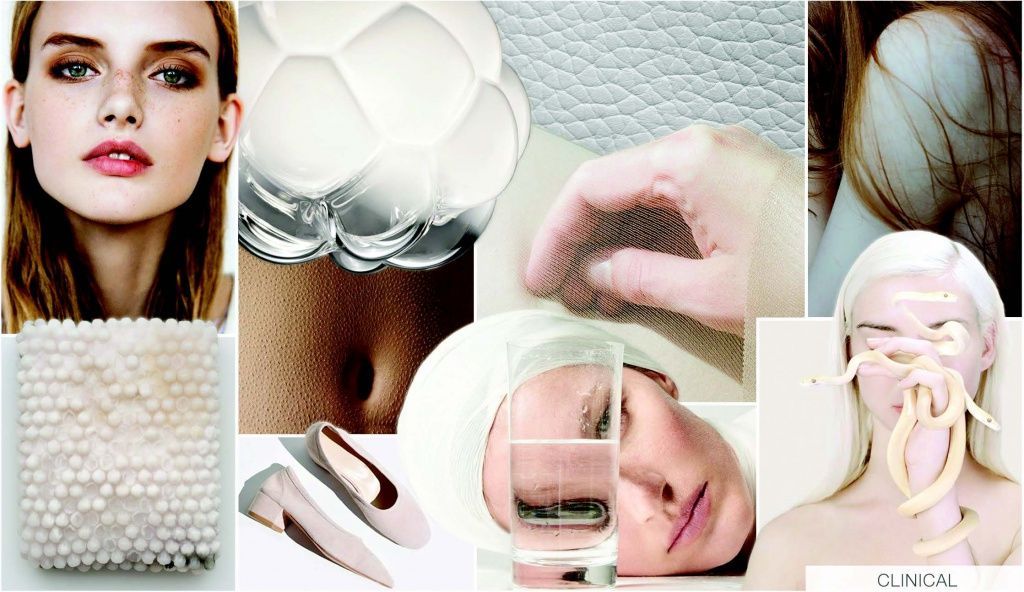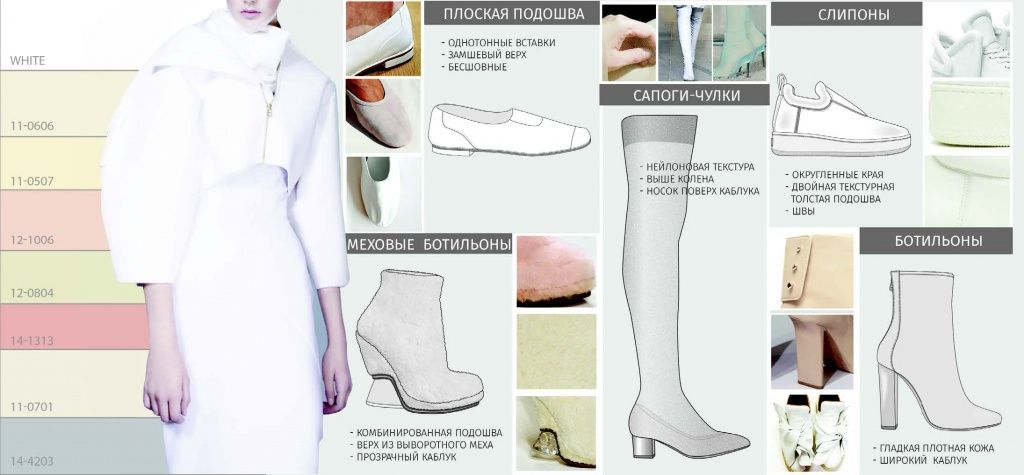 Clinical laboratory
This trend is a reflection of the mysterious and calm atmosphere that prevails in microbiological laboratories, and it is not accidental. It is the new discoveries in chemistry that should become the next round in the development of technologies that affect not only medicine and the human body, but also change life style in general. The trend color palette is a mixture of delicate pinkish leather tones with soft, muted grays. In general, the models are minimalistic, distinguished by neat lines and restrained forms: seamless ballet shoes with plain inserts, low-heeled stockings, fur boots with transparent heels, monochrome slip-ons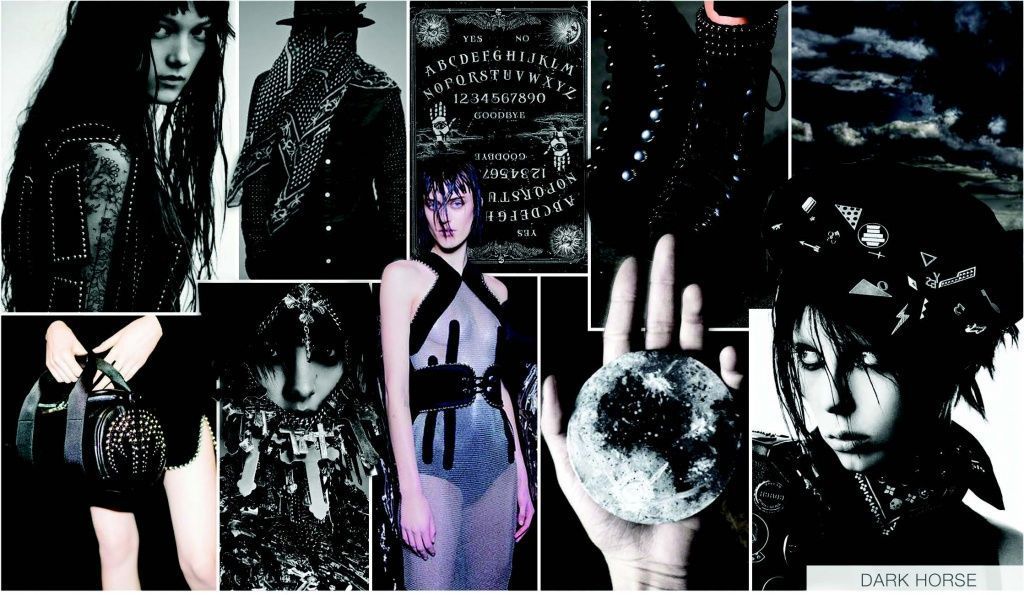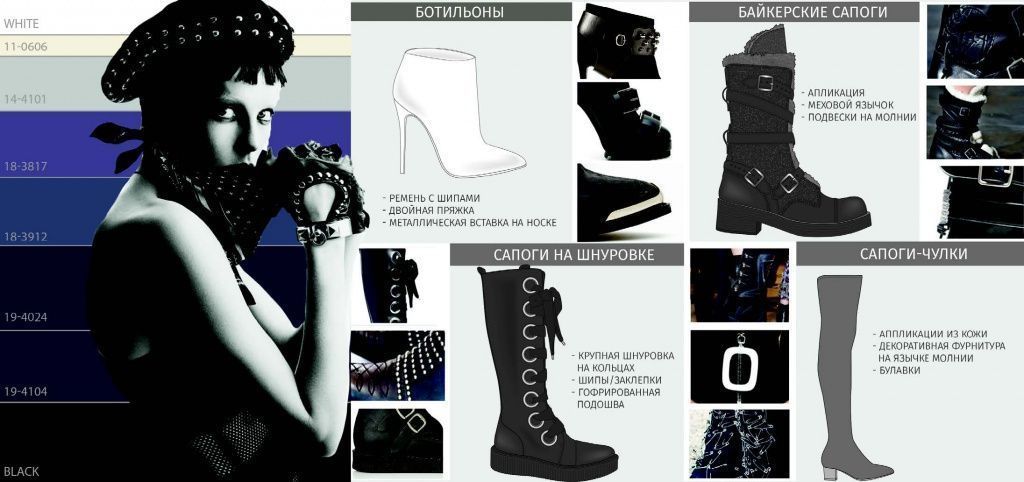 A dark horse
Fashion trend supporting mysterious mystical thrillers in neo-Gothic style. This is a brutal style that turns any innocent girl into a dangerous and unpredictable person. The trend's color palette is black, blue and gray, mixed with dirty shades of white and orchid. The key materials creating a sexual connotation are mesh, quilted textiles and leather, as well as wet plush. Massive boots and neat pumps are always decorated with chains, rough boots with a bandana are "printed" with bright, catchy graphics. Pins, eyelets, spikes, along with leather applications - all this helps to attract the attention of experiment lovers.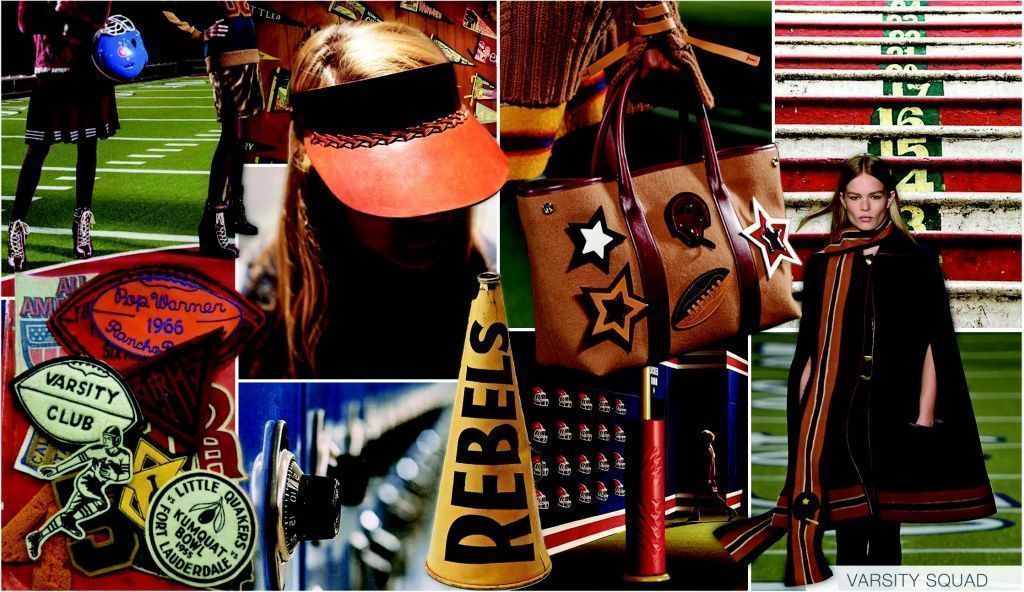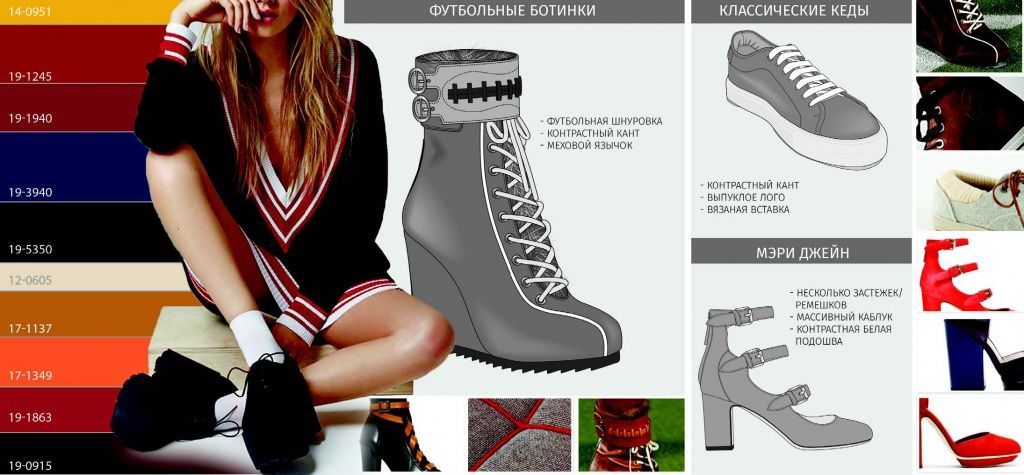 National team
The trend is saturated with the old school style. This is the aesthetics of school and university sports teams, turned into a wearable casual. The color palette of the trend is cheerful autumnal shades of burning orange and yellow-gold. To reflect retro aesthetics, vintage leather, soft suede, woolen textiles are used. Patterns and graphics fully reflect the American university style and copy the classic "sports" fonts in prints and stripes. The retroport theme is reflected in the details, such as white lacing, convex figures and various applications. Key models: oxfords with thick flat soles and loafers with low thin heels.

Galina Kravchenko
- Director of the Assortment Department and Head of the FCG Representative Office of the FashionSnoops.com international trend bureau. Former Director of Marketing and Member of the Board of Directors of Zenden. He specializes in the development of commercial collections of clothing and footwear, assortment management in retail chains and wholesale companies. Introduces international experience in fashion product development into the practice of Russian companies. Author and host of a series of training-workshops and a course of lectures on assortment management and fashion trends for the HSE. In Fashion Consulting Group, she has implemented successful consulting and training projects for companies in the clothing and footwear segments, including: Unicel, Rossita (TM Lisette), Sursil Orto, butik.ru, Cavaletto, Vitacci, Nikamed, Ekonika, Cablook.ru, 2fellini.ru, Gretta (Eleganzza retail chain), Leo Ventoni, Lamoda, Otto Group, Muschel (showroom), Wild Orchid, Oodji (Almeo Group, Kazakhstan) , "Sport-master", Sela, "Holding Center", Vito Ponti, TM Fest, TM Golub, Luisa Cerano, Molito Group (chain retailer of Molito, Baltman, Mosaik brands), Westland, and others.
Download PDF
We present four key trends in women's shoes for the future fall-winter season (fall-winter 2016 / 17), which is described by Galina Kravchenko, a leading expert on assortment and forecasting ...