With the onset of the autumn-winter season, the use of moisture and dirt protection products for shoes becomes relevant. Consumers are more interested in this product category, and the seller's task is to quickly respond to this interest and offer something to the buyer. Therefore, it is high time to introduce impregnation bars into the product group - an innovative, versatile product that allows you to permanently keep shoes in our harsh climate. What modern manufacturers of shoe care products offer, what are the impregnations, with what margin to sell them and how to present them on the trading floor, SR expert Julia Belkina tells about all this.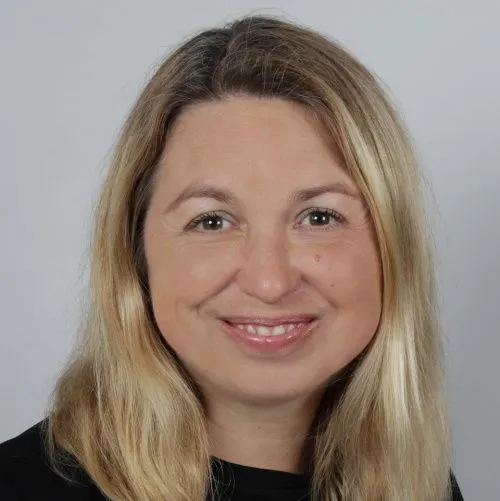 Julia Belkina
- expert on related products, representative of the Solitaire, NATCH !, Nico, Bergal brands in Russia.
Leather shoes are a whimsical and vulnerable thing, they are most sensitive to moisture and dirt, but they are especially detrimental to aggressive reagents, which are sprinkled and watered on the streets of Russian cities in winter. Water and salt streaks are not only a loss of the appearance of shoes. Under the influence of salt and reagents, the shoes are deformed, the upper material loses its softness and elasticity, those unique qualities for which, in fact, we love genuine leather, it becomes rough, swells, and ugly "bubbles" form on the shoes. Exposure to reagents can ruin a pair of your chic boots, boots or ankle boots of high-quality leather in one day, and no dressing will save her from death. In addition, wet shoes are wet and cold feet, and there - not far from the disease ...
"You can avoid such troubles and save shoes by correctly using special care products, in particular, impregnations," these words, like a mantra, should be repeated by every seller of a shoe store in the rainy and snowy season. Before that, telling the buyer everything that we started this article with. Preparing the soil and delivering the goods competently is the main task of the salesperson, who must pay attention to related products for every visitor in the autumn-winter-spring period - shoe care products.
Impregnation is a special product in the line of shoe care products, despite the rather high cost, they sell well and increase the average bill. Therefore, experts recommend having them in your assortment of related products - if not constantly, then in the cold season.

Spray, foam or concentrate?

Impregnating agents in the form of a spray are popular in Russia. They are convenient to use, they allow you to quickly process even a large surface of shoes or clothes.
Today, there are a huge number of universal products that are suitable for all types of shoe upper material, be it genuine leather, synthetics or textile material. The exception is patent leather, which has a closed, non-porous structure that does not allow moisture to pass, and it does not need impregnating agents.
In addition to sprays, impregnations are available in the form of foams and liquid products.
In Europe, concentrate impregnations that do not form an aerosol cloud are increasingly used. Such products can be safely used indoors. In addition, they are equipped with a sponge applicator, which allows you to more accurately process shoes, for example, its seams.
Special impregnations are suitable for shoes with TEX-membranes; they do not clog the pores of the material and keep it airtight. When choosing a tool, it is therefore necessary to pay attention to the "TECH" icon.
All impregnations can be divided into:
universal, which not only protect, but also look after the material of the upper;

strong special tools, for example, based on nano-technologies, the main task of which is protection.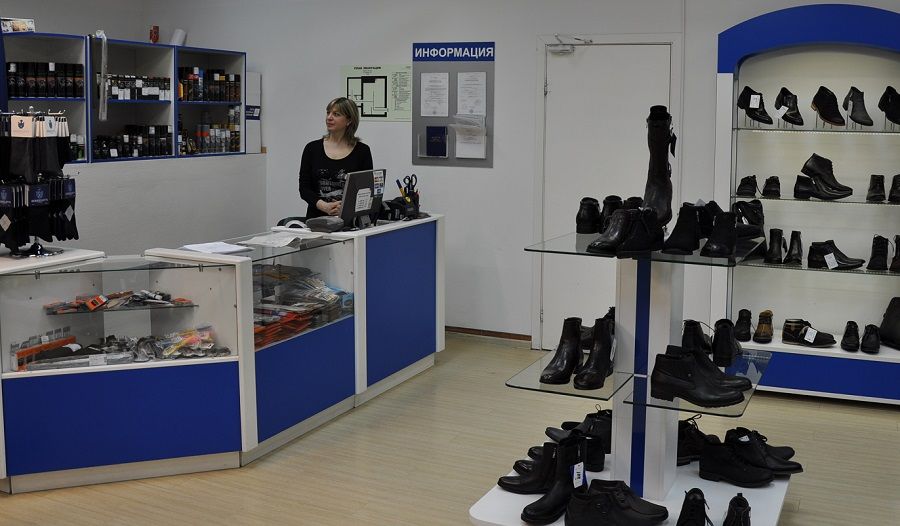 On Sale - All Year

Impregnations can and should be sold all year round. However, a pronounced seasonality, namely, the autumn-winter period, is present. In a "good" for impregnating means, slushy winter you can double the average sales receipt for related products twice, mainly due to impregnation. This is partly due to the fact that good impregnation is not an expensive product. The retail price for good quality products: the average bottle of 200-250 ml is 300-500 rubles, the prices of a large bottle of 300-400 ml vary from 700 to 1000 rubles.
At the same time, impregnation is a product that is relatively easy to sell. It is enough for the seller to remember some information about the difference between different impregnations. It will be great if your sellers can tell the customer what the "lotus effect" is, or why it happens that after processing the material with a nano-spray, water and dirt do not linger on the surface, but simply slide down. But, in principle, it is enough if the seller can show different types of impregnations. It is important that at least two options are offered and that they are different in price. In this case, the buyer will have a choice, and he will be able to choose for himself a large cylinder, which is more expensive (it will last for the whole season), or a cylinder smaller and cheaper.

The buyer must have a choice
It's good when the arguments for a particular product are not limited to just the price. For example, the seller offers a large nano-spray. His argument: this is super-impregnation with excellent protective properties, a large bottle of 400 ml, enough for a long time, suitable for all materials, can be used for clothes ... The price is high, the buyer hesitates because everyone likes it, doesn't like just the price. In this scenario, the seller should immediately show another impregnation with an economical price - a bottle in 200 ml, which is almost two times cheaper. Yes, this is not nano ... But there are many other advantages: in addition to the function of protection against moisture and dirt, the spray also cares for your shoes, preserves its structure, nourishes and even refreshes the color! Now the buyer has a choice and the opportunity to "go" into a cheaper product without having to tell an outsider that something is expensive for him. Or still decide on an expensive purchase and provide yourself with an excellent tool for the entire dirty and wet season.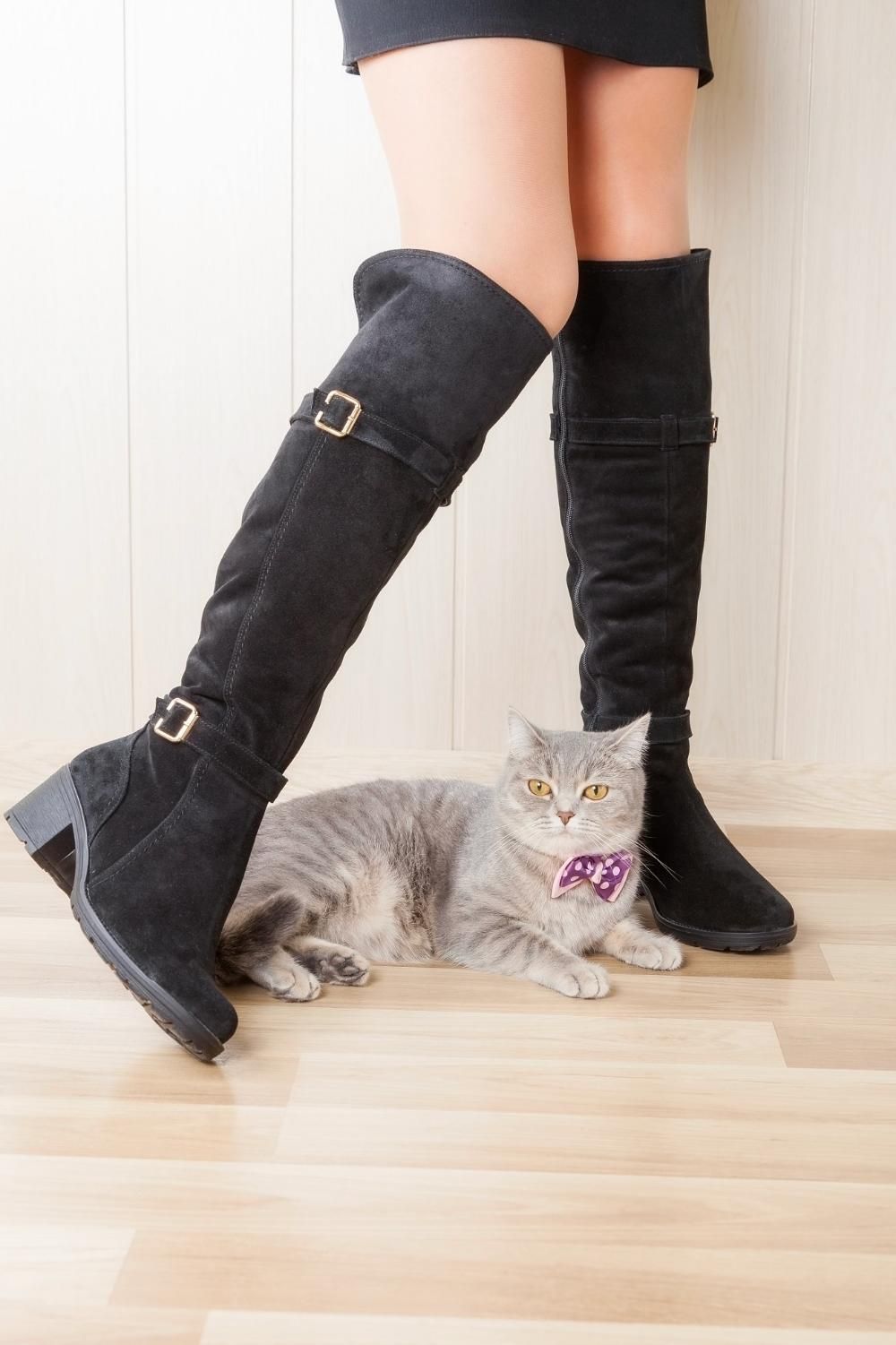 Dry Weather Impregnation
When the high autumn-winter / winter-spring season has passed and relatively dry weather has recovered, special impregnations can be added to the assortment with the function of protection against UV rays. These products have all the traditional functions of impregnation, but additionally prevent the shoes from fading. In addition, in the summer it is very dusty, and impregnating agents protect from dust too. For example, the unique impregnation of the German brand SOLITAIRE based on NANO PLUS nano-technologies protects even from microscopic dust that is not visible to the naked eye.

Formation of the range of impregnations
Moisture and dirt protection means is the so-called must have, an obligatory accompanying product of any shoe store, regardless of its format, content, brands and price segment. Naturally, the range of impregnations will be different.
In a store of a higher price level, it will be justified to have at least three types of impregnations in the high season, but up to 5-6 types are possible. In the lower price segment, two types are sufficient.

Presentation of impregnation in the trading floor
Impregnation is a product on which good money is earned during the season, and therefore it must be set accordingly.
If there is a place to put them on a hotel counter, then it should be located so that the buyer "rested" on it right at the entrance to the store. On such a stand, only one can be presented - "shock" - type of impregnation. He should stand closely, showing that he is in demand and necessary.
If impregnations are exhibited in the checkout area, they must also be in the most visible place, in sufficient quantity, to be exhibited in long rows or rows. Many suppliers offer promotional videos that clearly demonstrate the benefits of various impregnations. If it is possible to display such videos in the store hall, this will undoubtedly attract the attention of buyers to this product.

Europe or China?
The leading positions in the impregnation market are still held by European manufacturers. The Russian buyer trusts them in terms of chemical components of the product much more than Chinese manufacturers. This is probably due to the fact that in Europe there are very strict standards regarding the composition of chemical products, and therefore the use of a number of harmful substances in household chemicals is prohibited. Testing products for safety for human health takes a very long way in the EU countries, a lot of time must pass before this or that product is approved - a safety certificate that opens up access to the market. In China, completely different regulations apply, not as stringent as in the European Union or Russia, the topic of environmental friendliness of products or their production, unfortunately, is far from as relevant as in European countries.
This article was published in the 142 issue of the print version of the magazine.
With the onset of the autumn-winter season, the use of moisture and dirt protection products for shoes becomes relevant. Consumers are more interested in this product category, and the seller's task is quickly ...