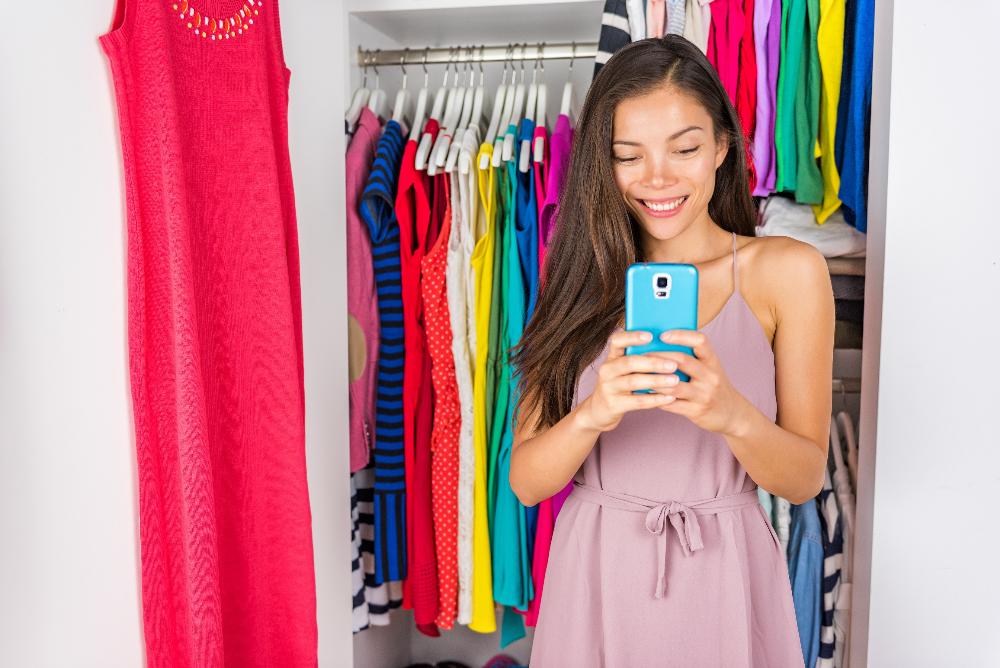 20.01.2020
6842
Online fitting rooms and 3D avatars have already become a reality. What's next?
Artificial Intelligence (AI) is rapidly moving from the realm of science fiction to our daily lives, to the reality familiar to all of us. Modern devices already recognize human speech, can answer questions, perform machine translation, diagnose ... Now AI also acts as a personal assistant and stylist: the first retailers launched "smart" applications and services for their customers.
It is interesting that consumers tend to trust more precisely artificial intelligence, rather than a living seller, in tips and tricks on what to buy, what suits you or, on the contrary, doesn't fit at all, which is more profitable and practical. It is understandable: a person can be suspected of his personal, mercantile interests, but the machine does not care how much and what it will sell per shift, how much the check will be and how many positions there will be.
The Yoox online platform has launched a new feature - the creation of a personal 3D avatar in a mobile application on which you can try on the clothes presented on yoox.com. Immersive online fitting room Yooxmirror based on artificial intelligence technologies was created by an online retailer a year ago, the development allows you to take a fresh look at the range and online shopping, writes fashionunited.ru. Everyone who has access to Yooxmirror will be able to model the article by taking a selfie and uploading a photo. Thanks to augmented reality technologies, the image is immediately digitized after loading to create a personalized avatar. "In the distant 1999, it was possible to understand whether things were suitable only in fitting rooms and boutiques. Now you can try on new collections virtually. I'm proud of all the innovative innovations that our team continues to create, "said Federico Marchetti, founder and CEO of Yoox Net-a-Porter Group.
Yooxmirror is an example of a balance between human intelligence and technology (in this case, artificial intelligence). Based on the work of the Yoox visual merchandising team, the data is analyzed using complex algorithms that determine the visual elements (color, print and silhouette) inside the product image. With the help of deep learning technology, various product properties are extracted so that in the future you can choose alternative positions, combine clothes, shoes, accessories in the best way.
Those interested in AI developments can recommend reading a new book by American futurist and scientist Martin Ford, published by Peter this fall - Architects of Intelligence. The whole truth about artificial intelligence from its creators. " AI-based object recognition algorithms, the capabilities of which are superior to human ones, today work in various fields - from driving an unmanned vehicle to diagnosing cancer. Large media companies use robotic journalism to create articles similar to copyright from the data collected. Obviously, AI is ready to become a truly universal technology, such as, for example, electricity. The author writes in detail and fascinatingly about which approaches and technologies are considered the most promising, which major discoveries are possible in the coming years, and whether it is possible to create a truly thinking machine in the foreseeable future. Well, the most important question - whether super-intelligent machines can get out of human control and turn into a real threat - excites him no less than many readers. It is impossible to look into the future, but it is quite possible to predict with the help of experts who know everything about the current state of technology and innovation.

Artificial intelligence (AI) is rapidly moving from the realm of science fiction into our everyday life, into the reality that each of us is familiar with. Modern devices already recognize ...
Editorial Office Shoes Report