In this article, Galina Kravchenko / @ galina_kravchenko79, a regular SR author and expert on fashion trends and the formation of a fashionable assortment, speaker of the business program of the Euro Shoes Premiere Collection, talks about the key accessory models for increasing shoe store sales: bags, belts and gloves for women's assortment in the season FW 2021/22. We present: mini bags, cross-body, box bag, hobo, oversized clutches, tote, bucket bag, frame bags, belt with a purse, classic belts of different widths, as well as the most current models of gloves.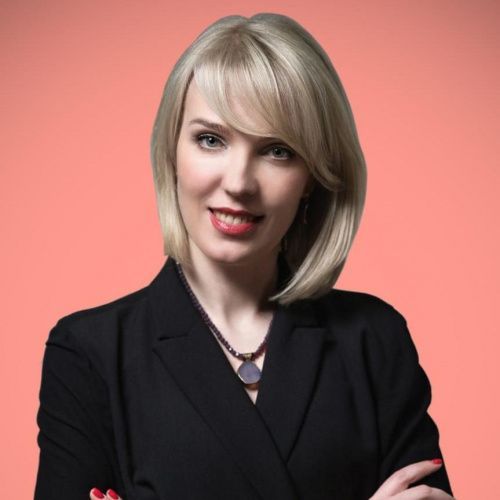 Galina Kravchenko
-
Director of Assortment Department at Fashion Consulting Group, Head of FCG/FashionSnoops trend analytics. Specializes in the development of commercial collections of clothing and footwear, assortment management in retail chains and wholesale companies. Introduces international experience in fashion product development into the practice of Russian companies. Successful consulting and training projects have been implemented for companies in the Clothing and Footwear segments, including: Unichel, Econika, SALAMANDER, Kotofey, Lamoda, Otto Group, Gretta (ELEGANZZA retail chain), Leo Ventoni , Luxottica, Gloria Jeans, Holding Center, Oodji (ALMEO GROUP, Kazakhstan), Sportmaster, Shop&Show TV channel, 1001 DRESS, Sela, Wild Orchid, Conte and others. Author and presenter of a series of training workshops and a course of lectures on assortment management and fashion trends. He has numerous publications in b2b publications: Shoes Report, PROfashion, FashionUnited, Fashion Magazin, General Director, etc.
BAGS
MINI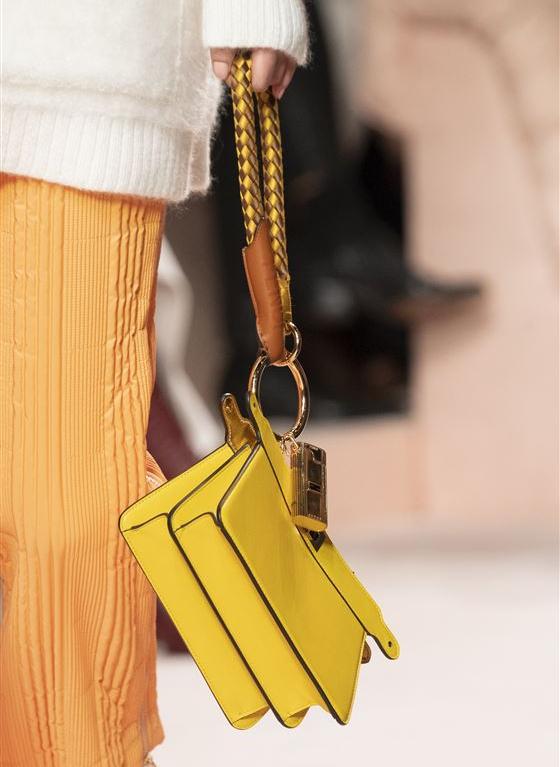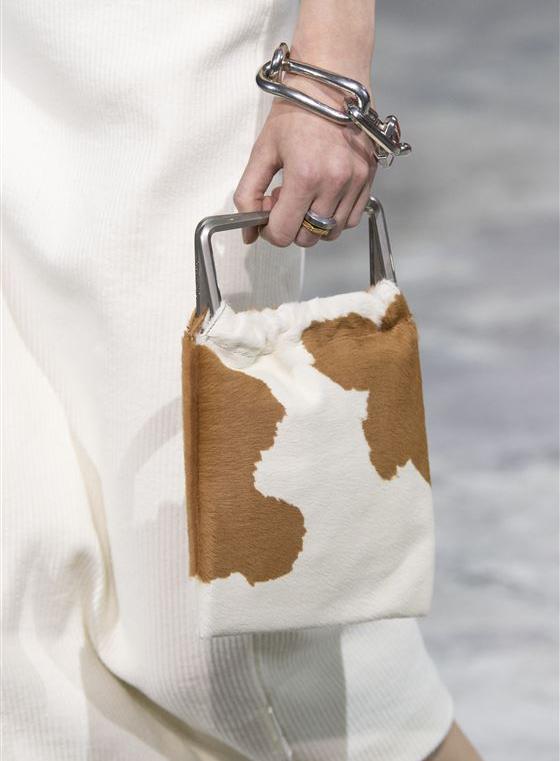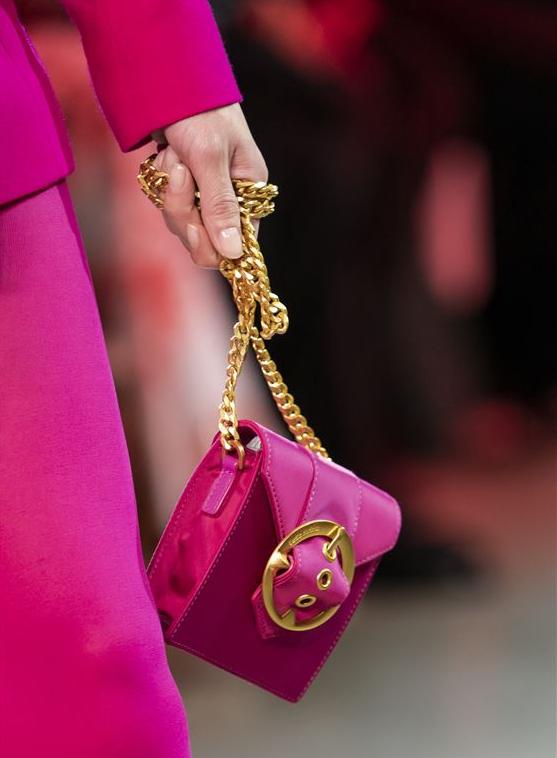 Small underarm bags that are also comfortable to carry in the hand are still in trend. It is worth paying attention to the combination of different materials (leather + suede), the use of unusual textures (+ calipers), as well as a variety of decor such as bulky buckles, metal chains and braided elements.
CROSS BODY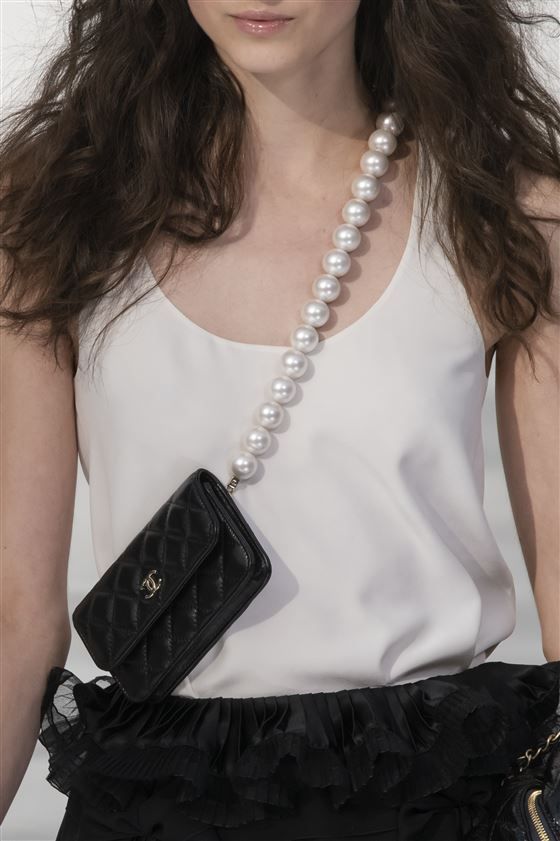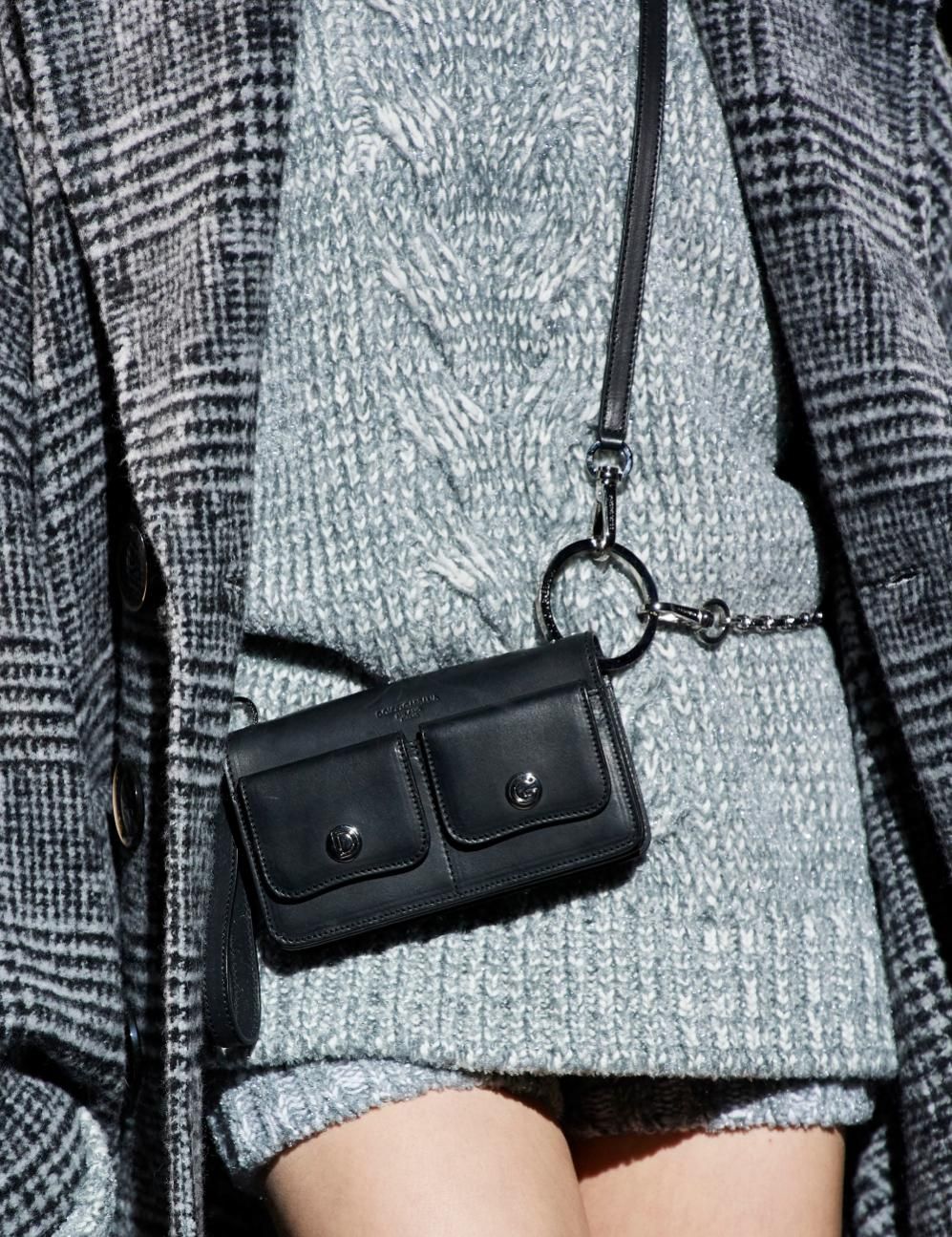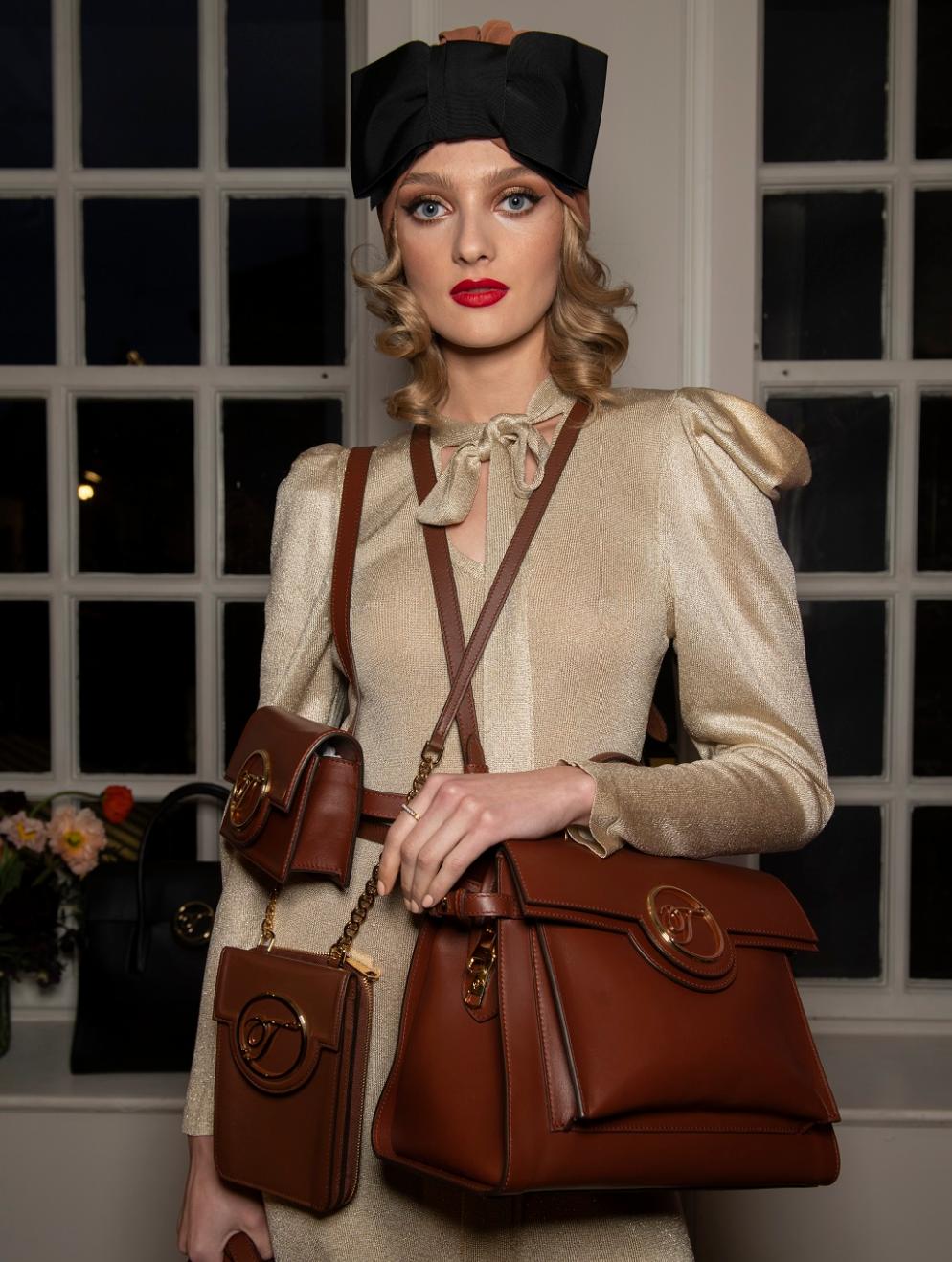 The cross-body bag has long been a classic, and this season it is proposed to update it with interesting decor options, such as a beaded strap or a stitch. Or pay attention to transformer models that can be thrown over the shoulder or worn at the waist. Sets of bags of different sizes are also gaining popularity - for any occasion.
BOX BAG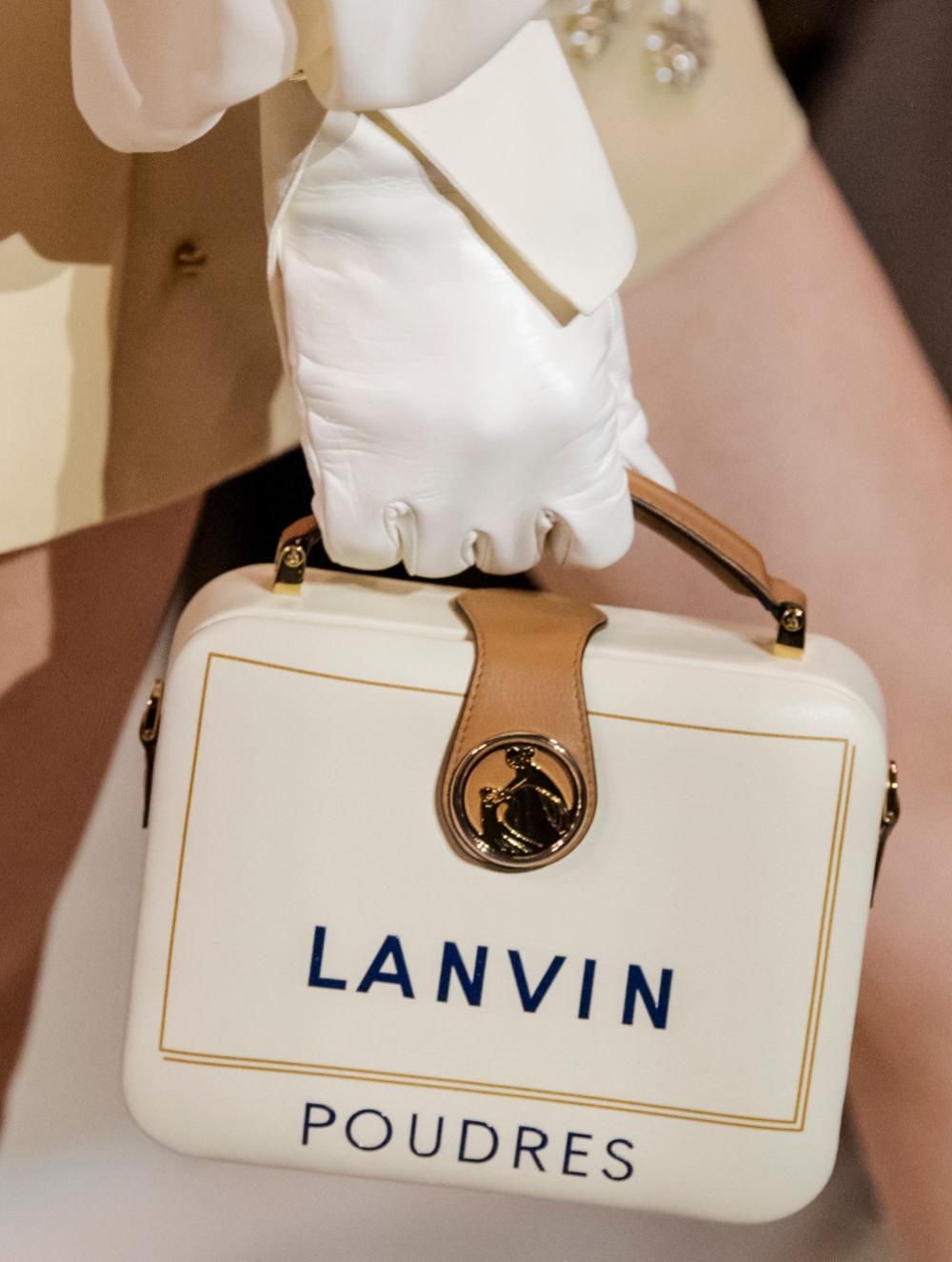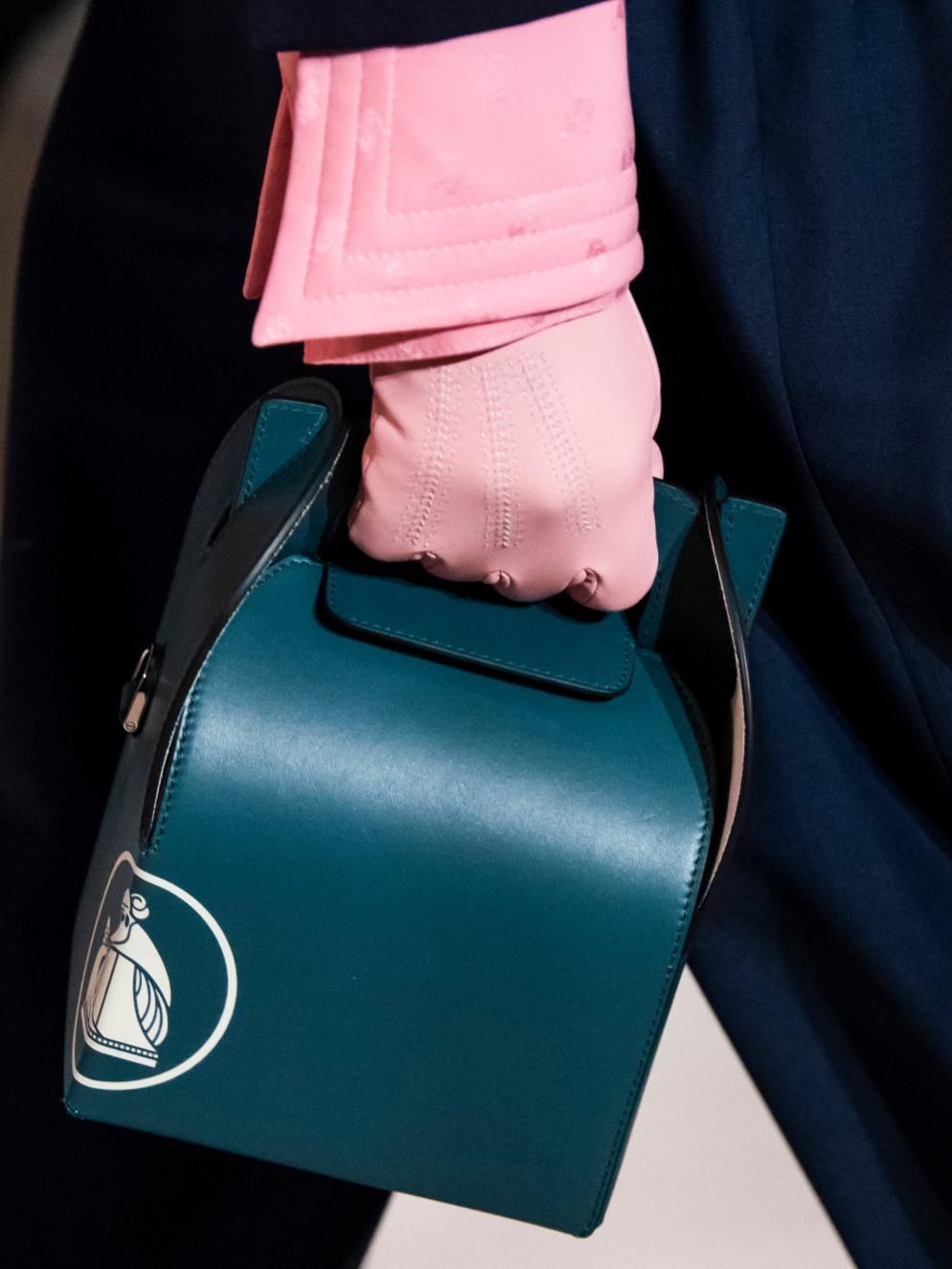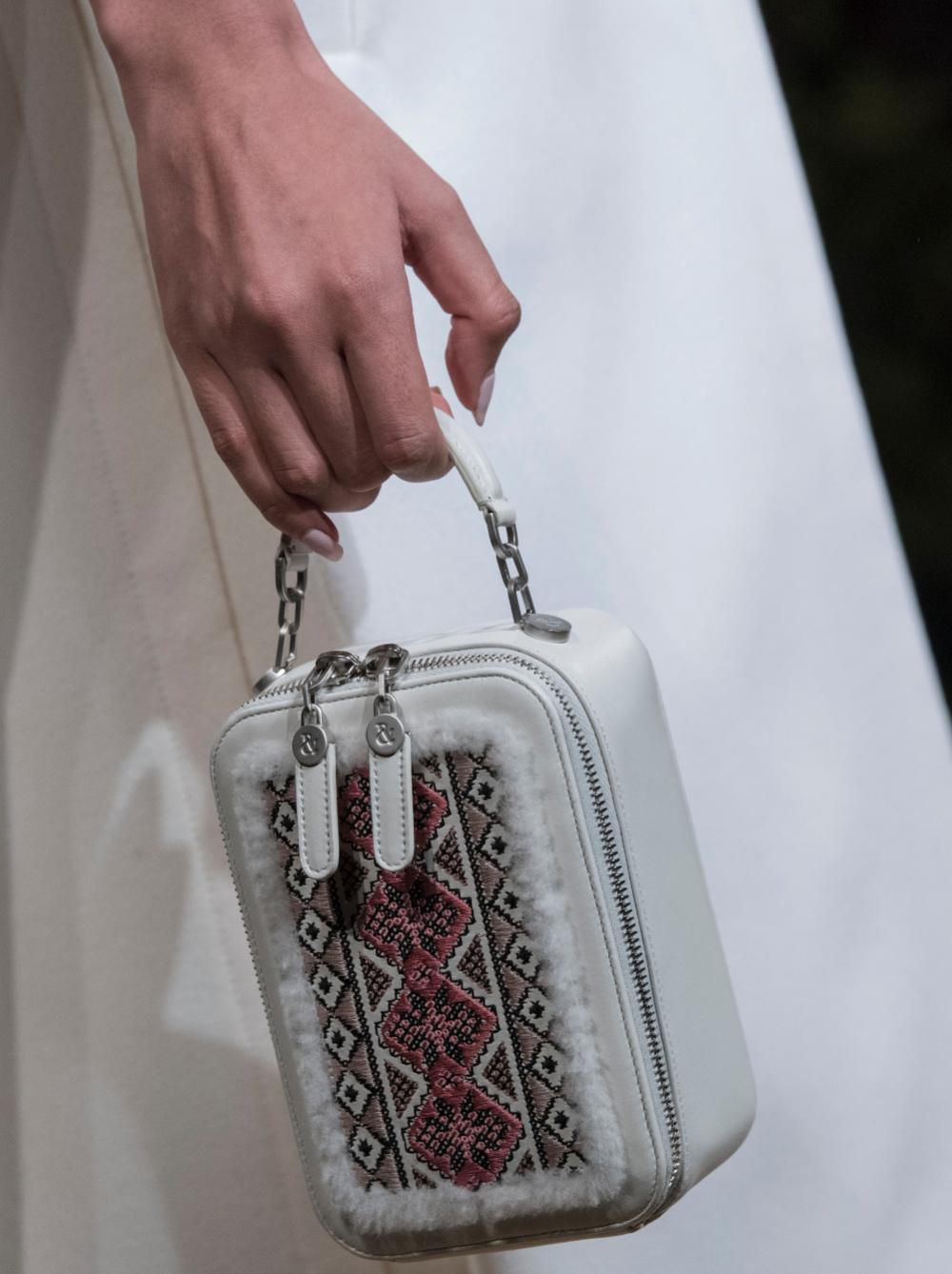 Once a camera bag, the box bag is gaining traction again. The solid frame allows you to choose any unique design for yourself. Out of the ordinary - the design for a picnic basket, noticeable branding and volumetric fittings, the use of embroidery and leather printing.
HOBO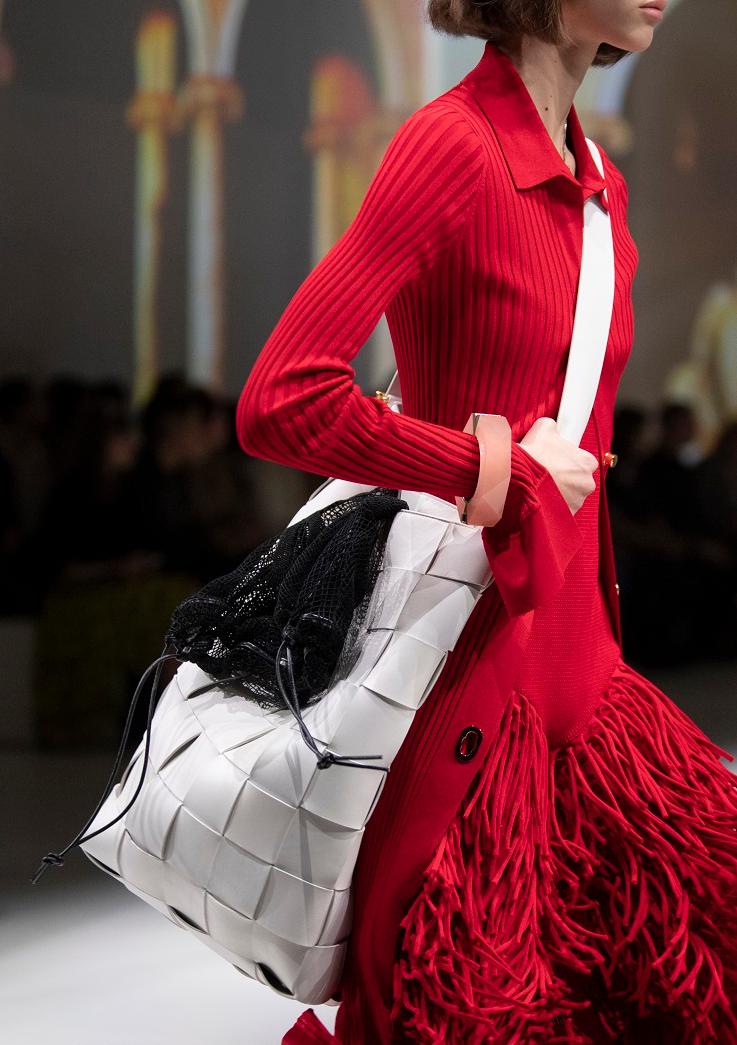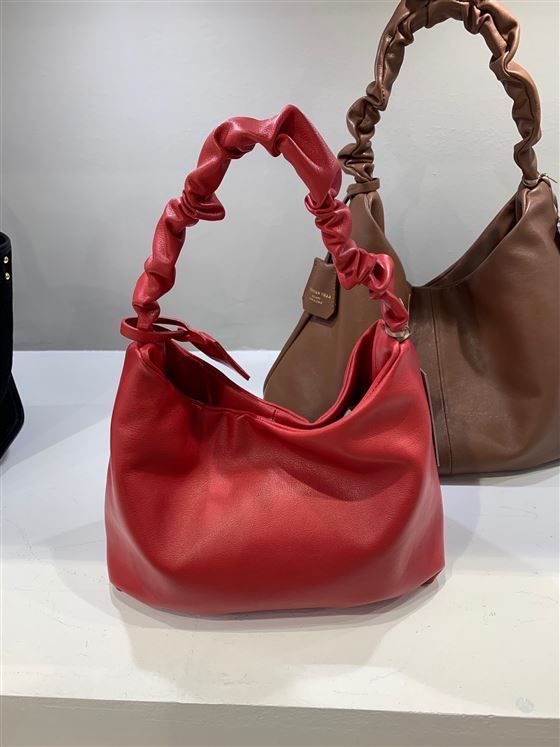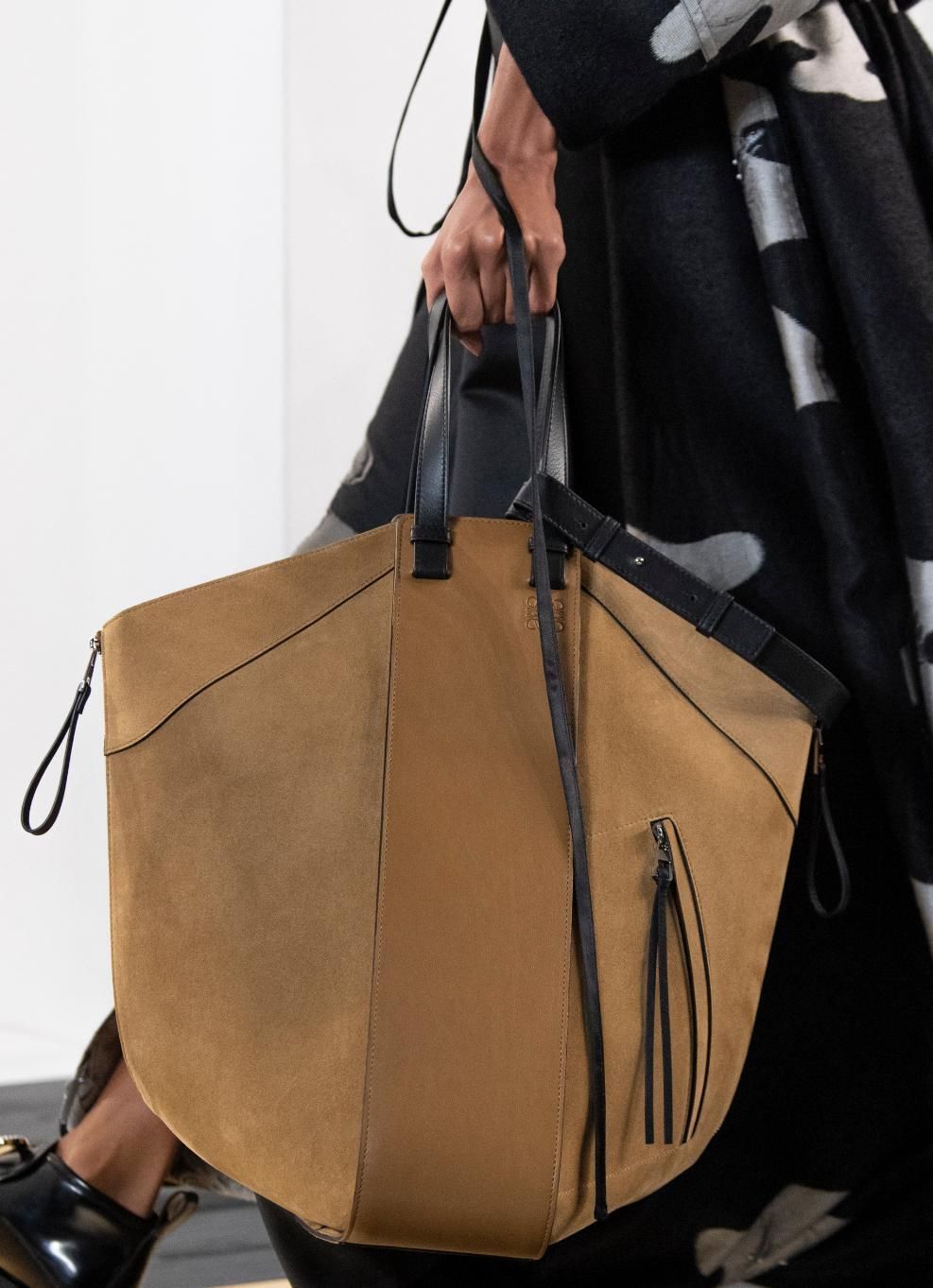 The hobo bag is a great option for every day thanks to its soft frame and large capacity. It is worth paying attention to wicker models, as well as models with sheepleather inserts. Also, preference should be given to classic materials (leather and suede).
BULK CLUTCH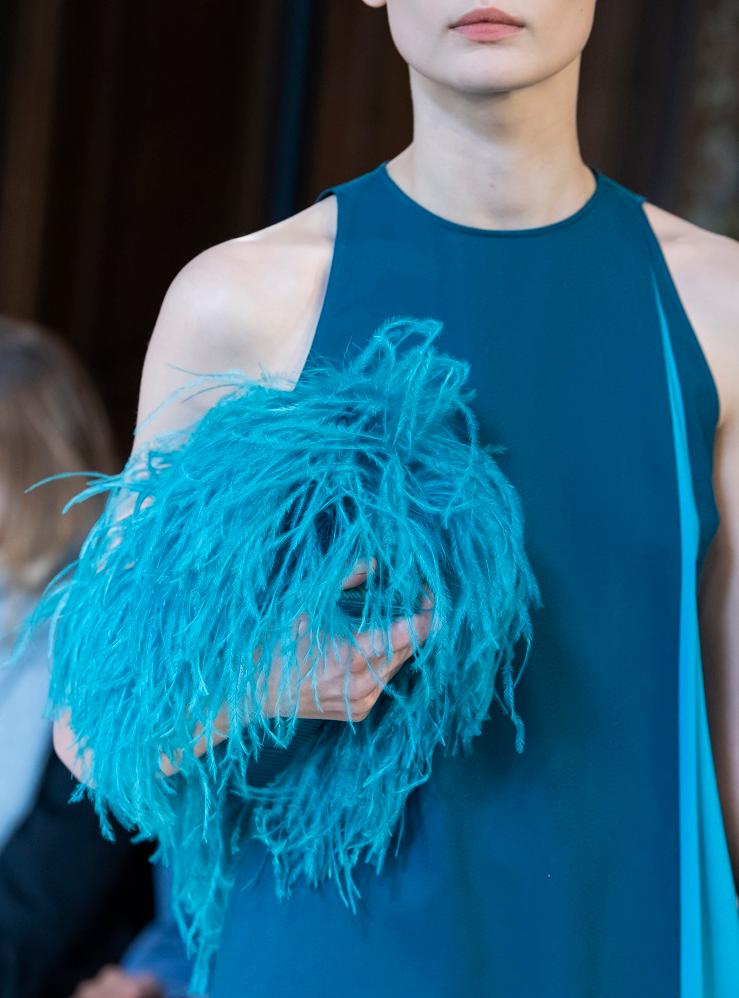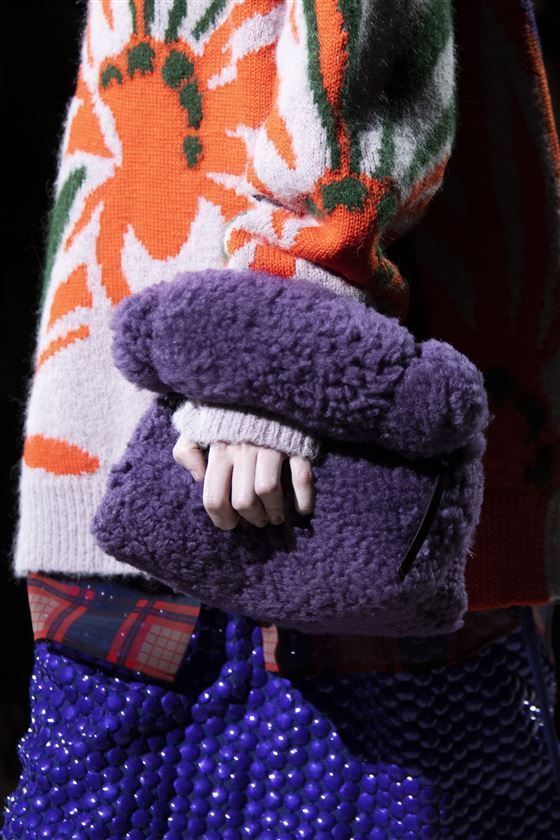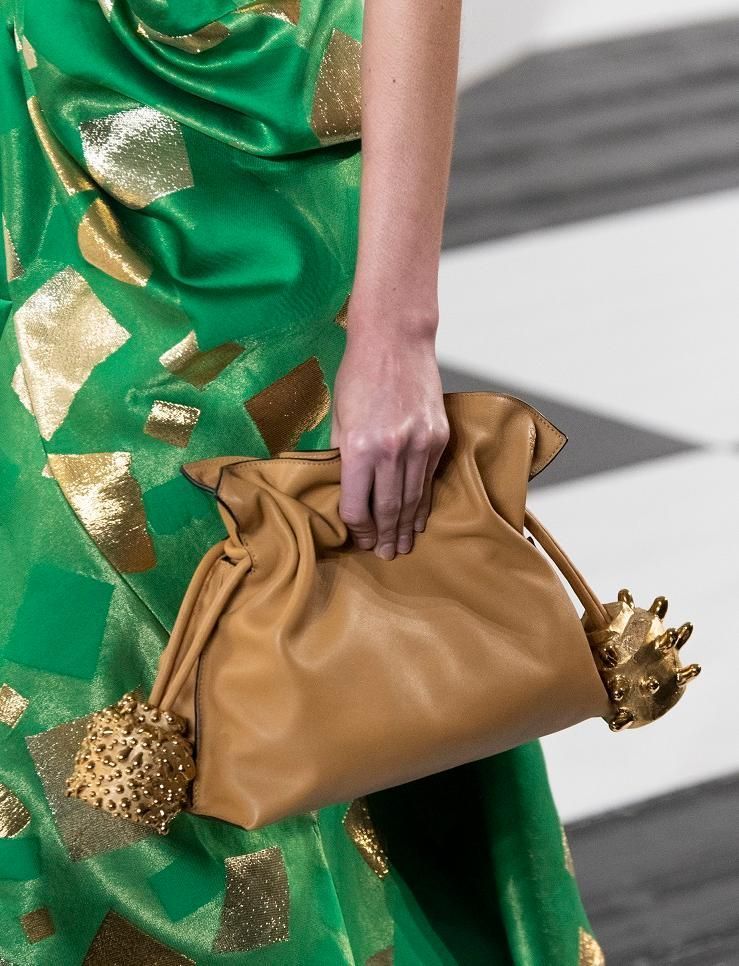 Clutch models in the autumn-winter season are quite voluminous and unusual in shape. For those who are chasing the latest trends, clutches made entirely of fur or feathers are definitely suitable. In addition, decor in the form of a long fringe or metal fittings is welcome.
TOUCH BAGS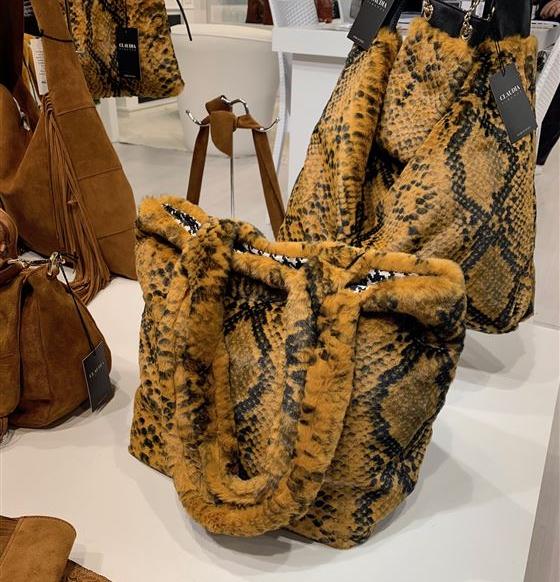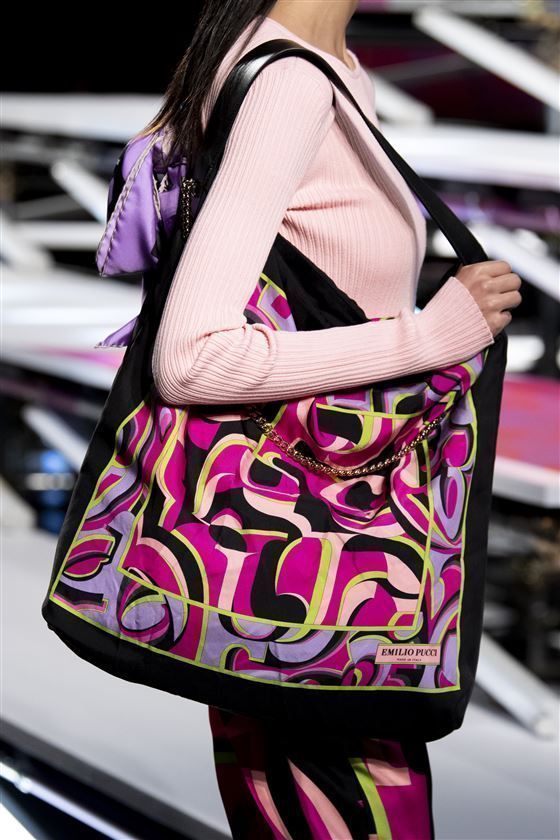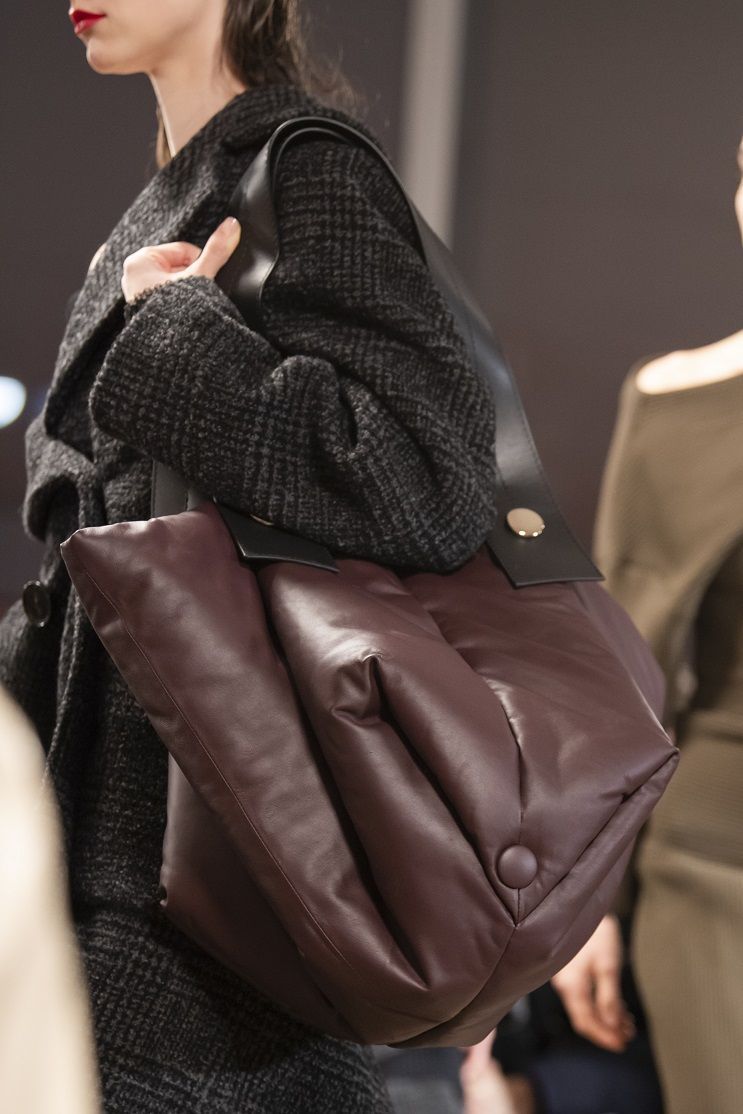 Designers suggest taking a roomy tote bag in a new light: pay attention to models completely made of fur or completely quilted, reminiscent of a leather jacket. The retro trend has not bypassed the tote side - a print in the style of the 70s will perfectly refresh the design.
BUCKET BAG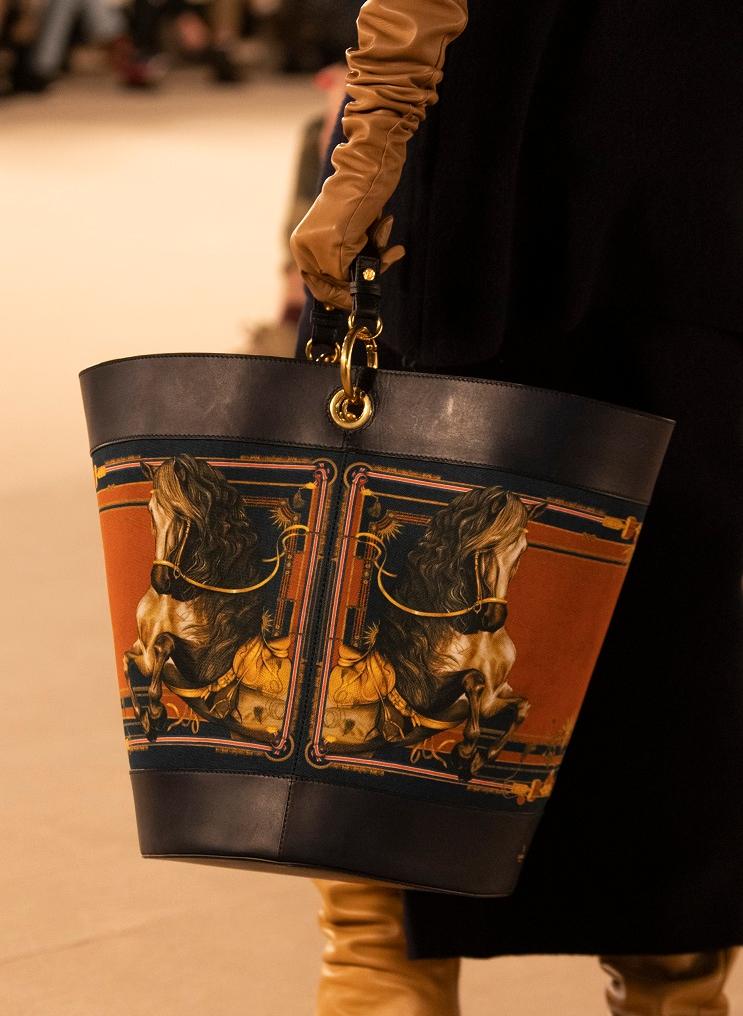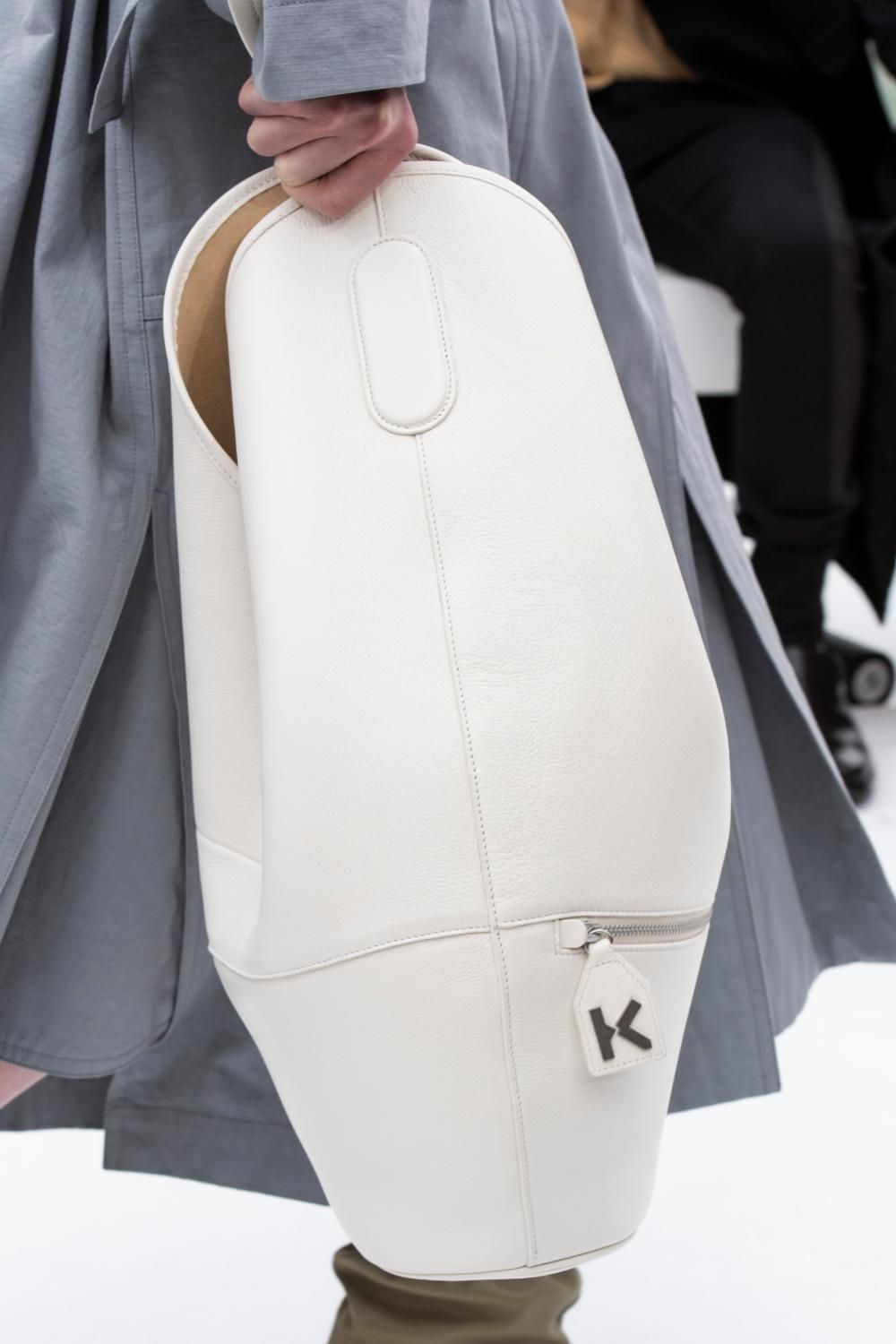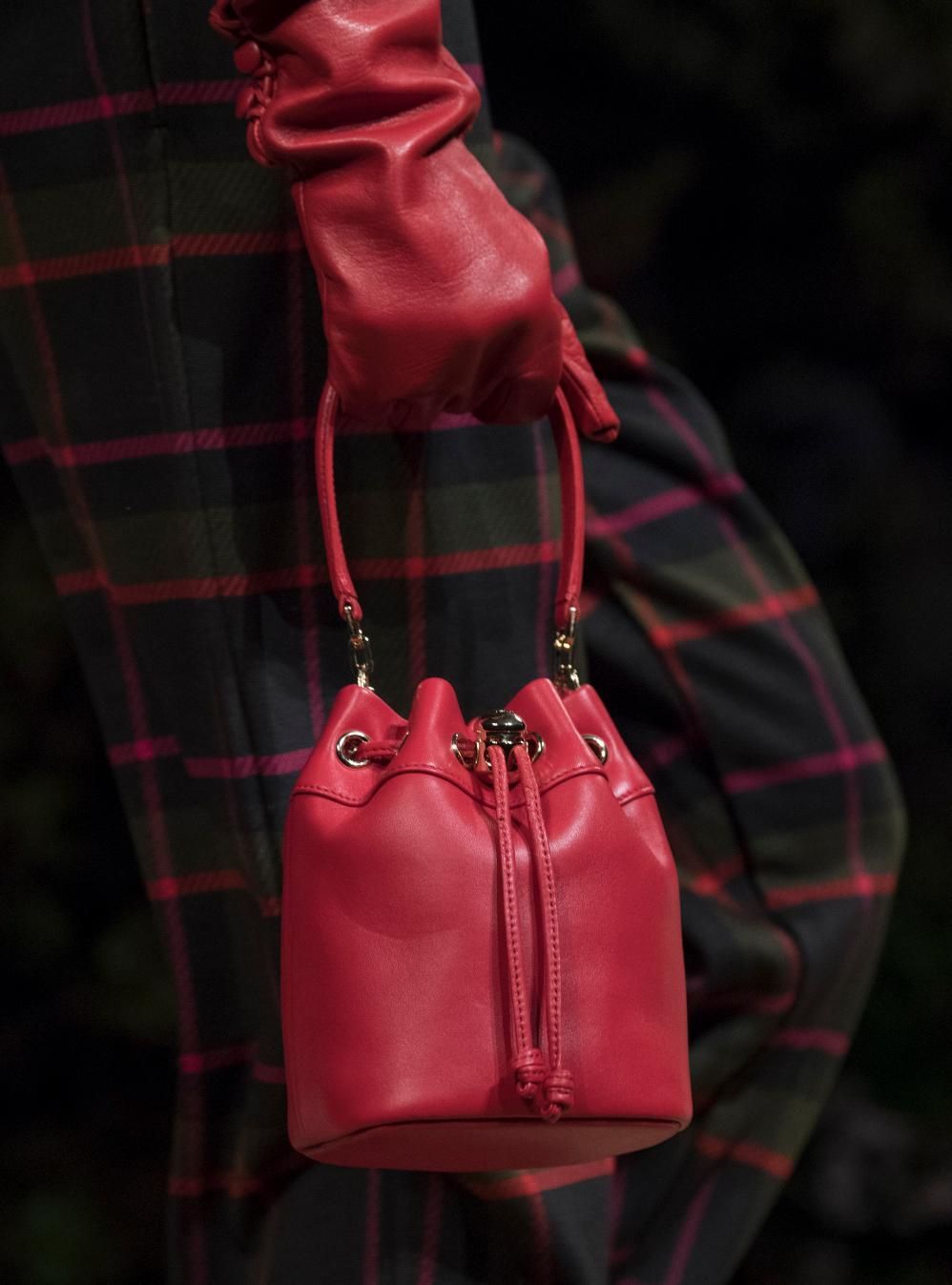 Bucket bag, or bag for champagne, is still in trend - pay attention to models with a combination of different materials (even more interesting if one of them is printed), as well as satin models.
FRAME BAG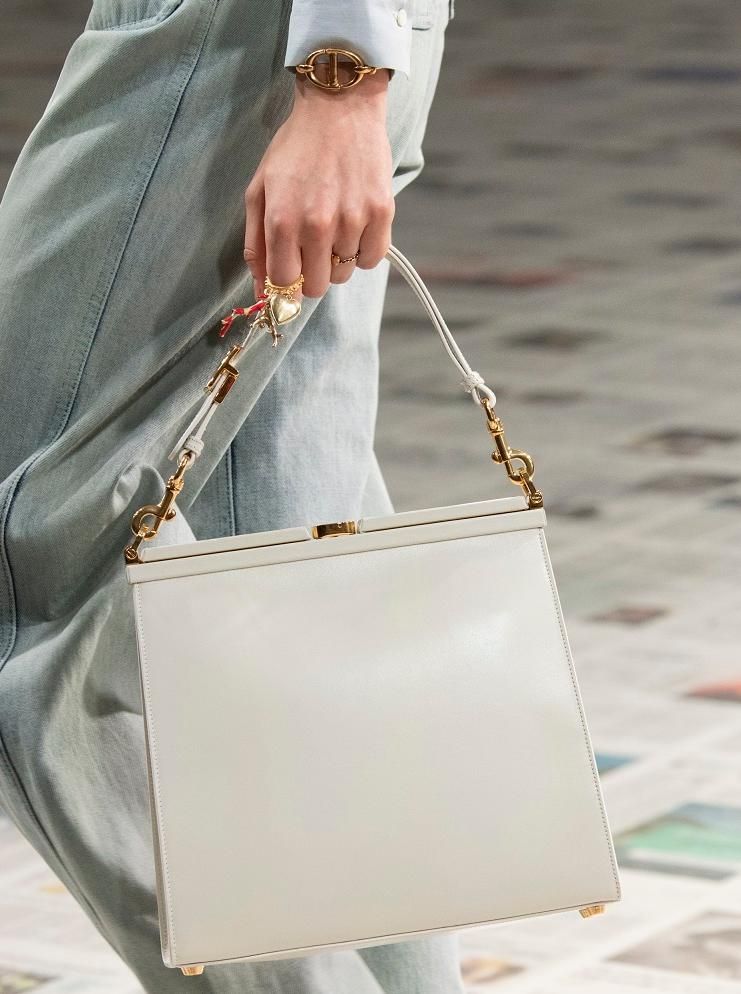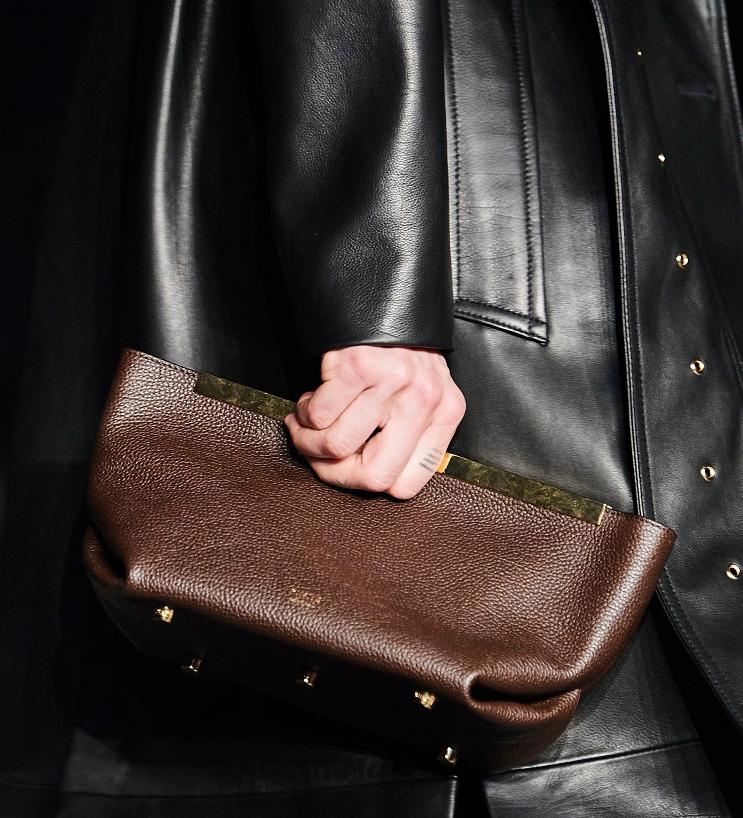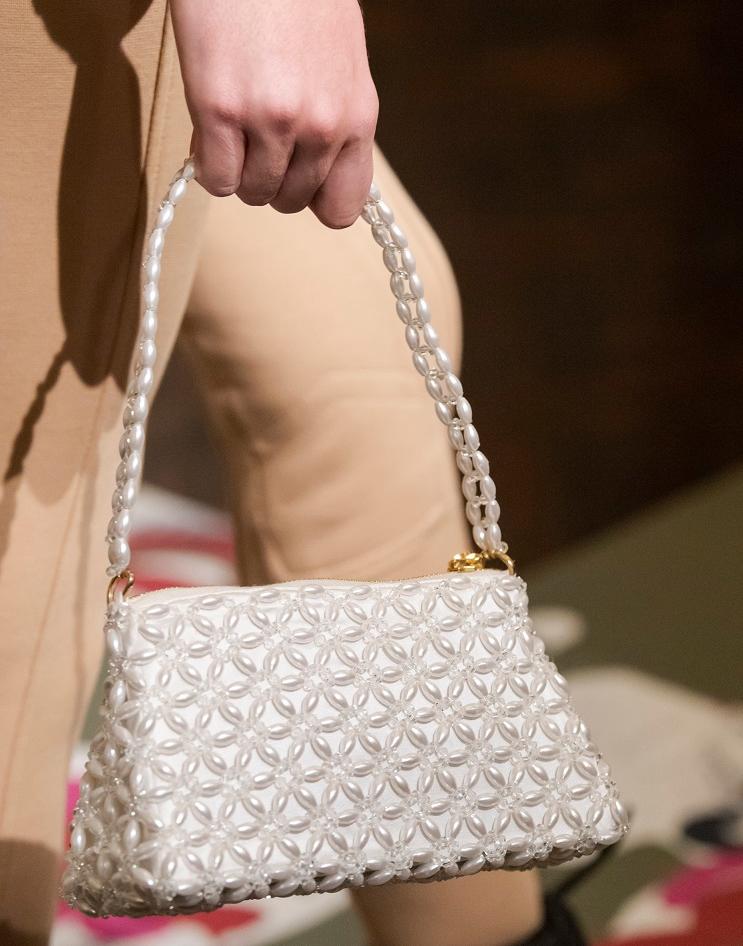 A bag with a frame will perfectly complement an evening look. The model made of reptile leather in light colors looks very aesthetically pleasing, and the design with a purse clasp will definitely attract attention. Decorating with beads will make the model more elegant. It is also worth paying attention to the functional magnetic clasps.
WAIST BAG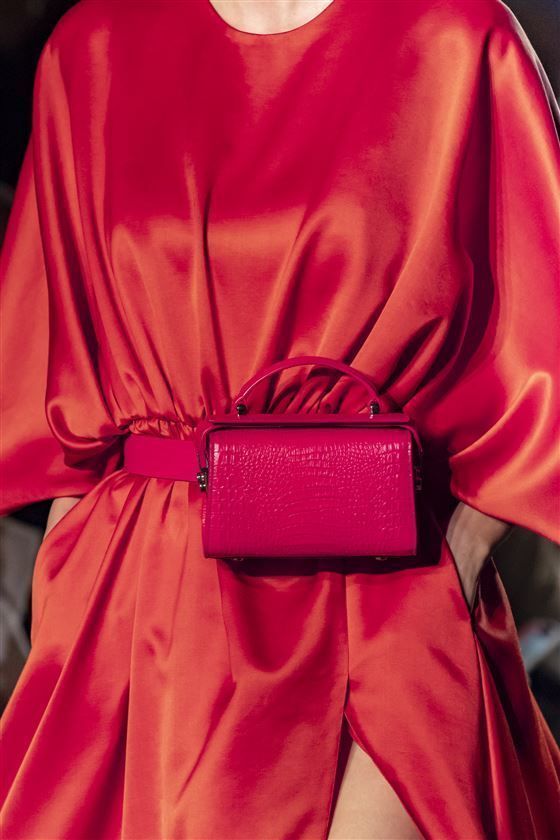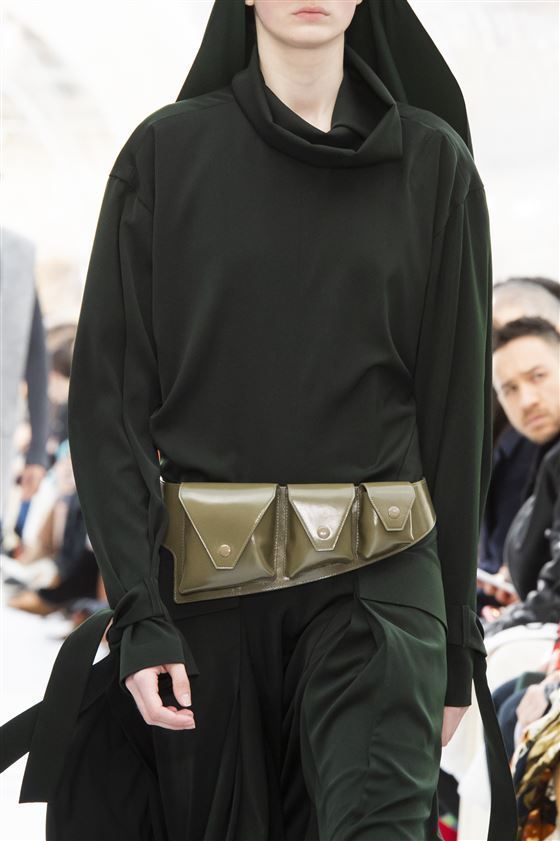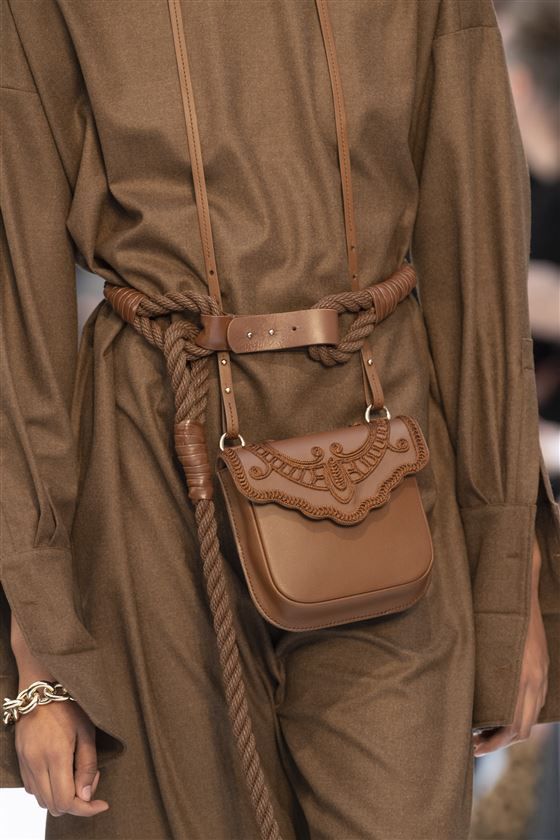 An important bag in the range of accessories. Fully matched to the customer's request for super functionality and purchased as a set for a medium to large bag. For the FW 2021/22 season, this is a belt with a handbag for the essentials. It is important to offer such models to match the clothes, as well as provide for several compartments. From decors - carabiners, embroidery and ropes.
BELTS, BELTS, GLOVES
CLASSIC BELT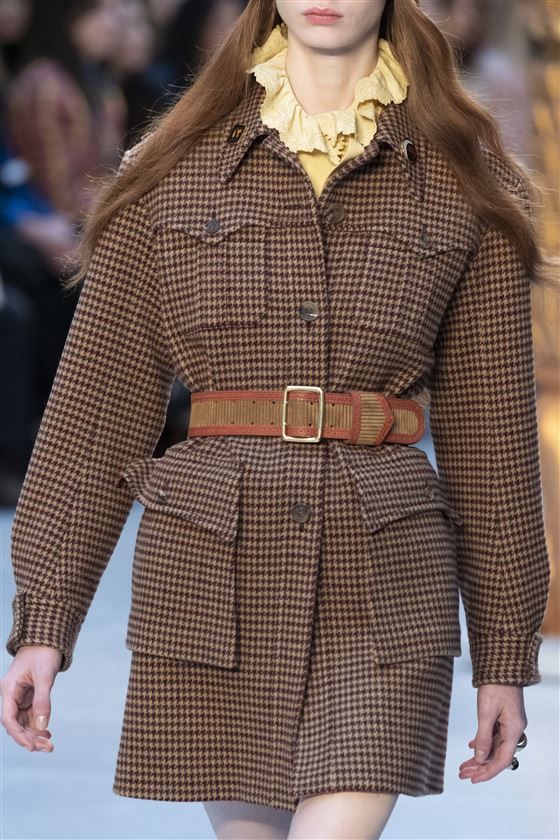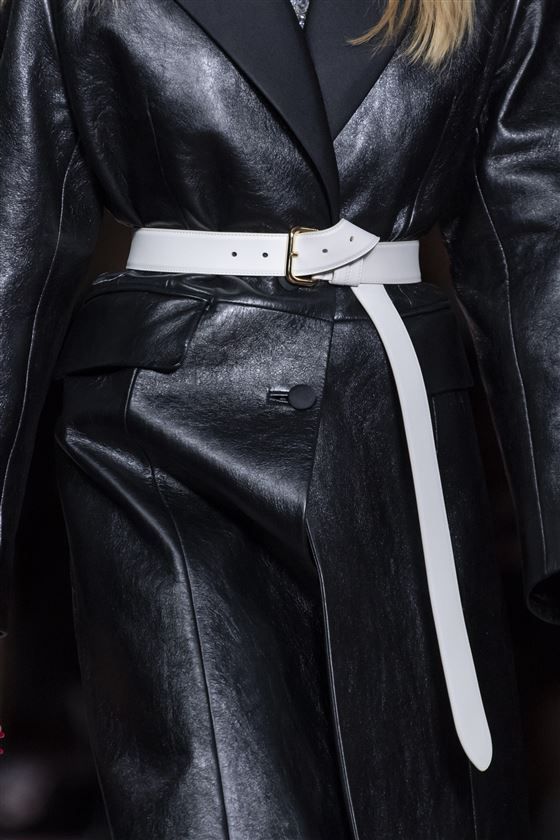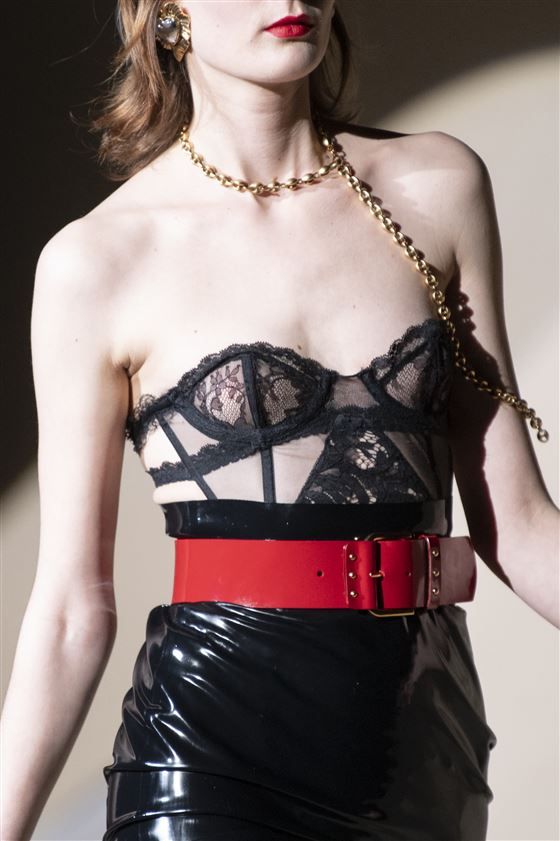 We offer classic models of belts of various widths - from thin to wide, emphasizing the waist. Materials - genuine leather, reptile leather, patent leather.
WIDE BELT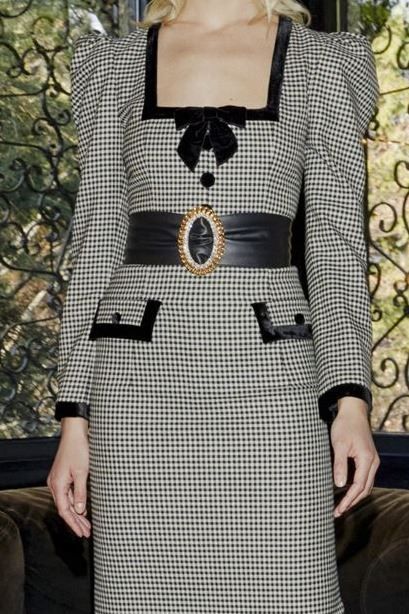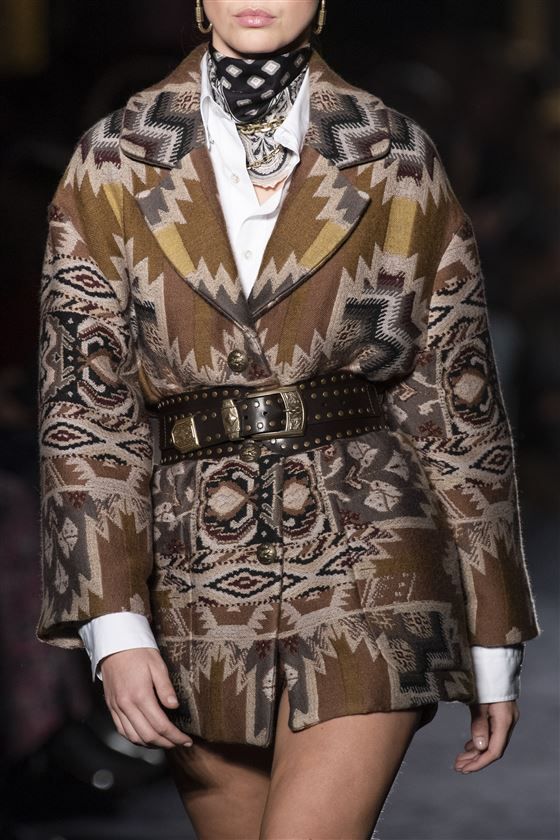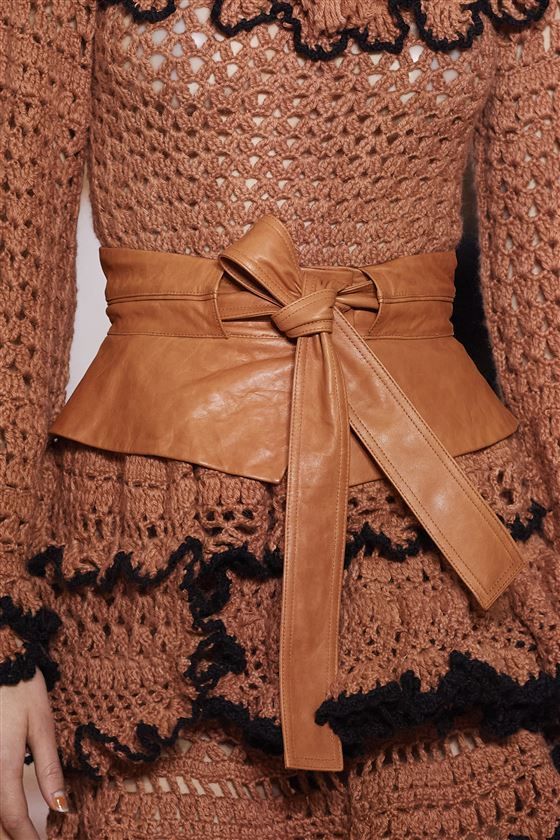 It is worth considering in more detail wide belts. An interesting solution to complement the look is a leather peplum belt. Of the decors - large noticeable strands, both geometric shapes and reminiscent of old brooches. You can also use additional key rings as a decoration.
BELT WITH ACCENT BUCKLE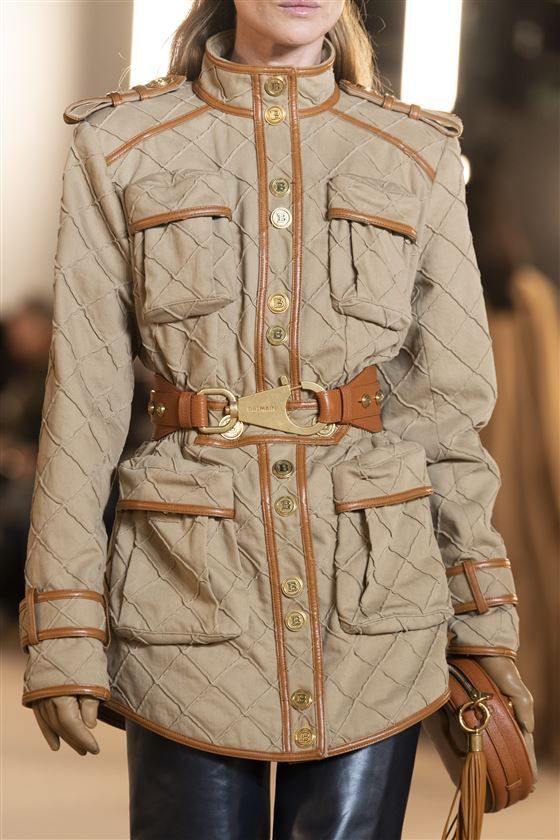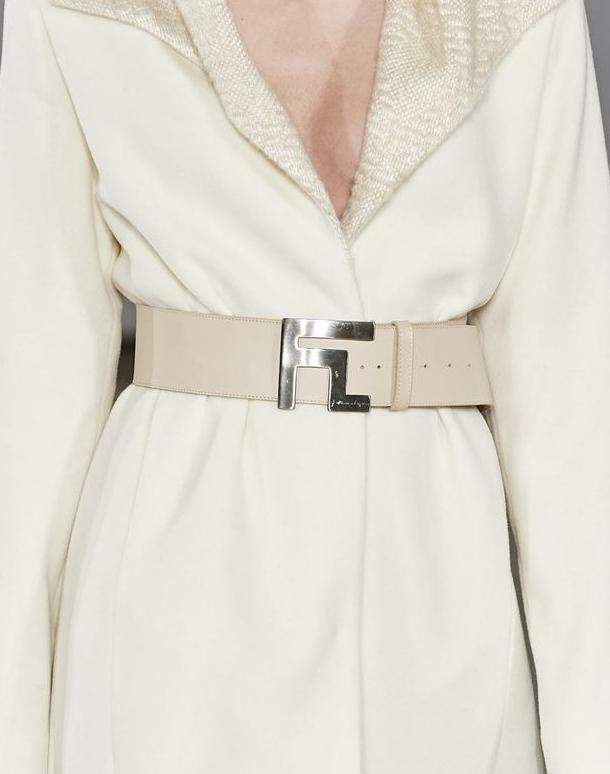 The accent buckle is the trend of the season. It can be made in the form of a carabiner, body parts (for example, hands), an unusual figure. Also, the classic belt can be complemented with a large round buckle in a contrasting color.
GLOVES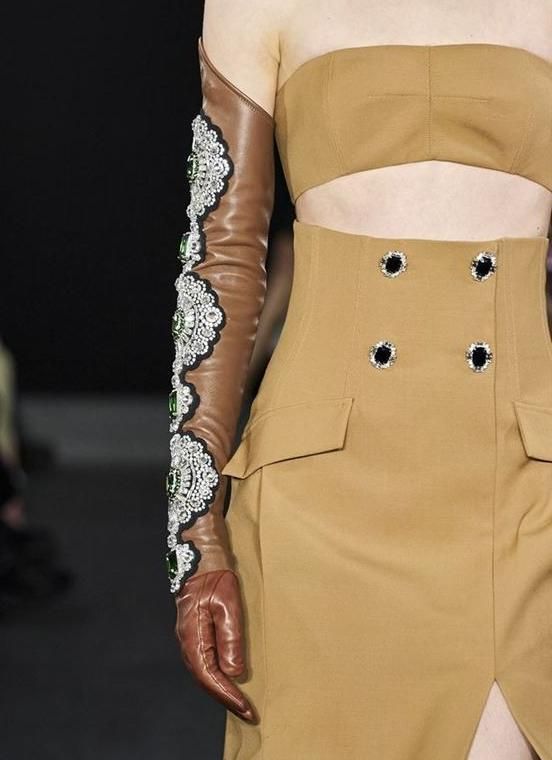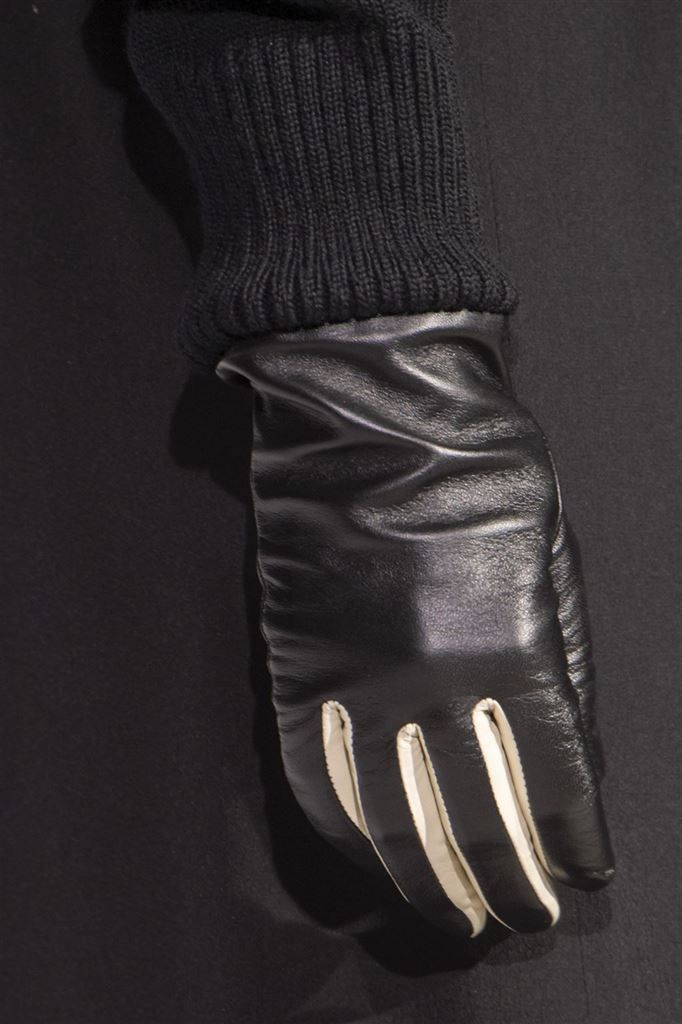 During the pandemic, gloves have become a must-have item in the wardrobe of any season thanks to the rules of PPE. In the autumn-winter season 2021/22, leather and long gloves should be preferred. Leather gloves can be decorated with beads, print, embroidery and color blocking. Also, a scarf can be used as an additional detail. Long gloves, for a change, can be made from a material such as mesh or satin. Embroidery, embellishments and prints are welcome.
In this article, Galina Kravchenko / @ ...