International trend bureau FashionSnoops.com has presented four top fashion themes for the fall-winter 2021/22 season. In the previous issue, SR expert on fashion trends and the formation of fashionable assortment Galina Kravchenko / @ galina_kravchenko79, director of the assortment department at FCG / @ FCGMEDIA and head of trend analytics at FCG / FashionSnoops, spoke in detail about two fashion themes - DWELL and ASYLUIM. In this issue, we cover two other trendy themes for FW 2021/22 - PERSIST and RECOMPOSE. These topics, like the first two, can be viewed as long and functional trends.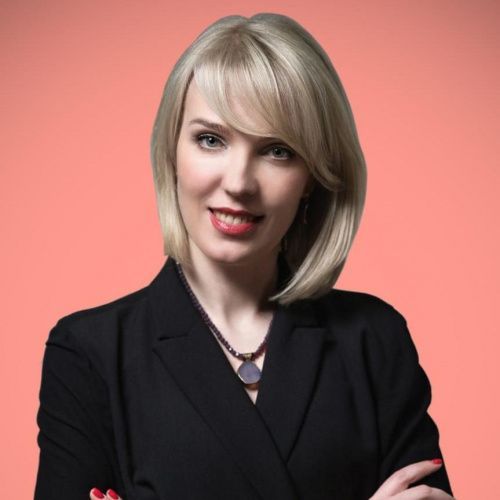 Galina Kravchenko
-
Director of the Assortment Department, Fashion Consulting Group, representative of the international online trend bureau FashionSnoops.com.
@ galina_kravchenko79, @fcgmedia
Fashionable theme PERSIST (Insist)
The PERSIST fashion theme is a kind of cultural remix, a complex vision of traditional patterns, tribal motifs and royal expensive jacquards.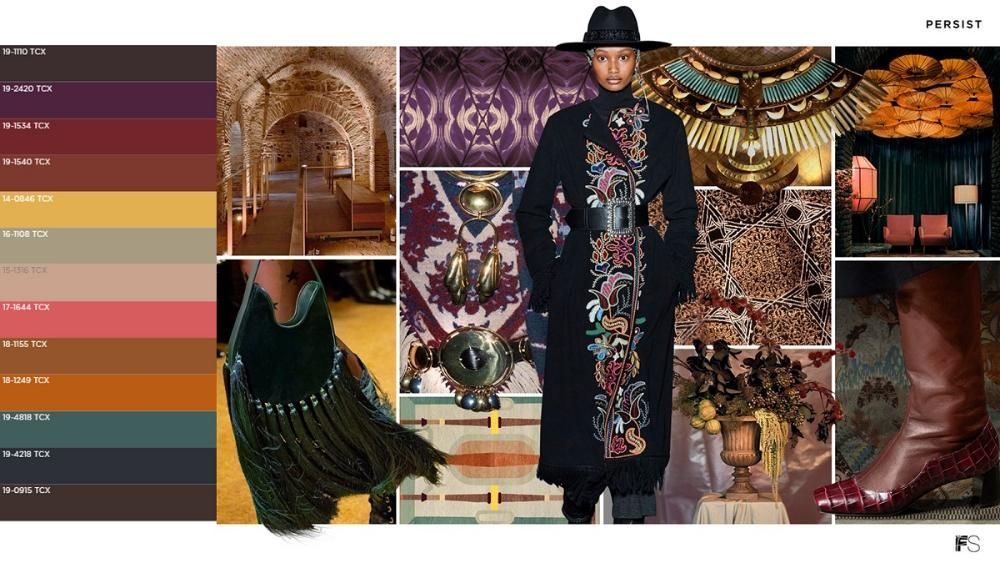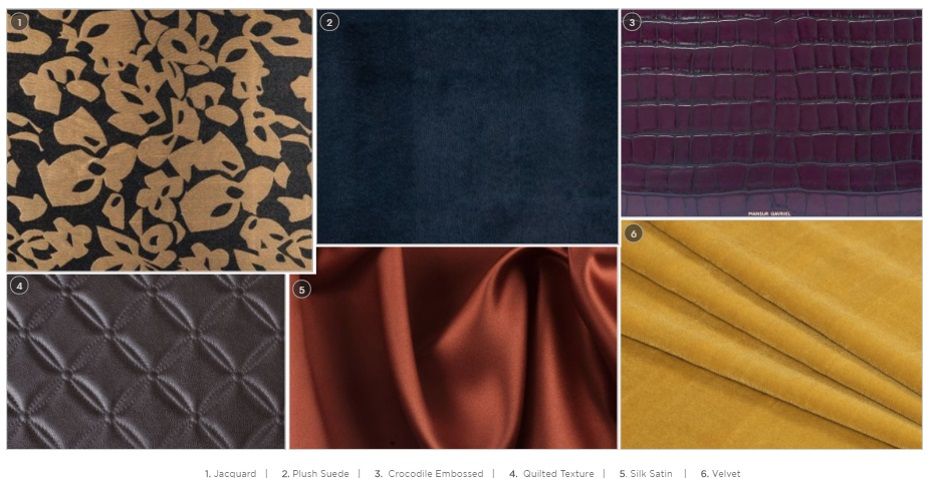 During this time of "electronic memories" and outbreaks of "mass culture", people began to better understand how important eternal values ​​and traditions passed down from generation to generation are. Once again, we value proven classics, an appeal to cultural roots and history. It helps to find their roots and meaning in the constant chaos and uncertainty.
The dark color palette is composed of deep hues that can be seen in antique stained glass windows and mosaics:
rich emerald
rich eggplant
velvety burgundy, such shades are diluted with splashes of yellow, coral, beige
colors of raw and burnt clay
muted gray-green
With the world still in shock due to the pandemic, consumers will crave redundancy, drama and extravagance. For this reason, footwear, accessories and chic jewelery are sure to fall into the mainstream category for the coming seasons.
Excessive materials such as reptile-embossed leather, expensive jacquards, quilted leather, rich velvet and iridescent satin are characteristic of this fashion theme.
Shoe decors will be pretentious and noticeable:
long fringe
chain elements (including oversized)
braids, ropes and tassels with ties
mixing different materials with each other
embroidery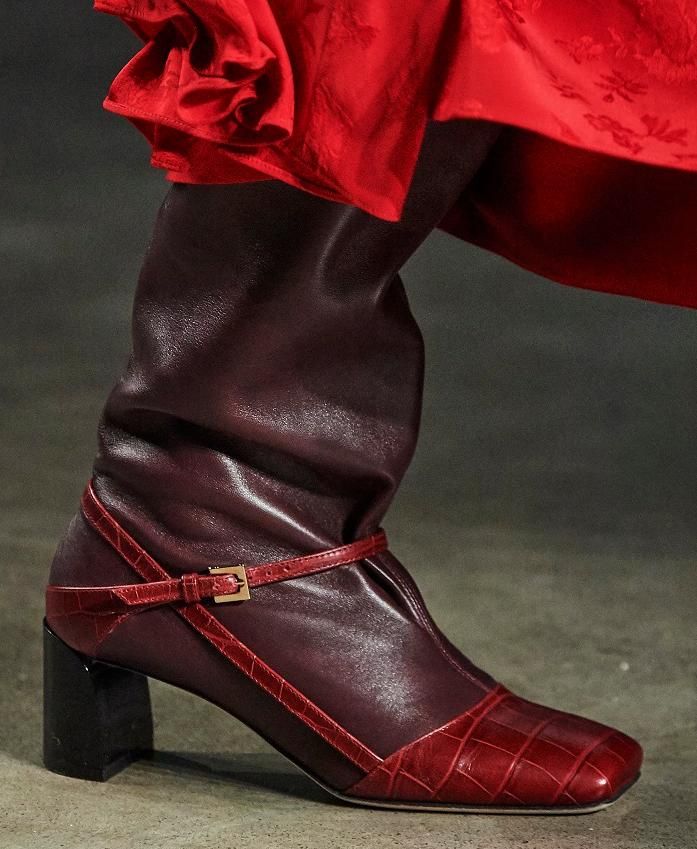 Material: smooth leather + reptile embossed leather
Decor: large buckle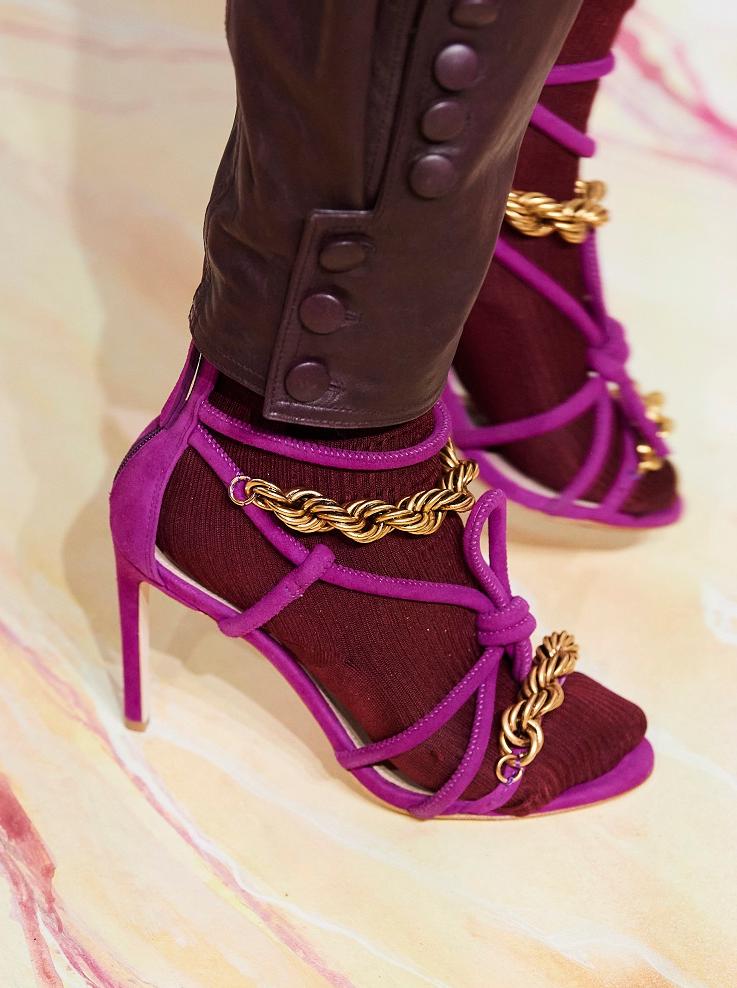 Decor: metal fittings
Fashion theme RECOMPOSE (Reconstruct)
RECOMPOSE's fashionable theme is observation of natural phenomena and the living world.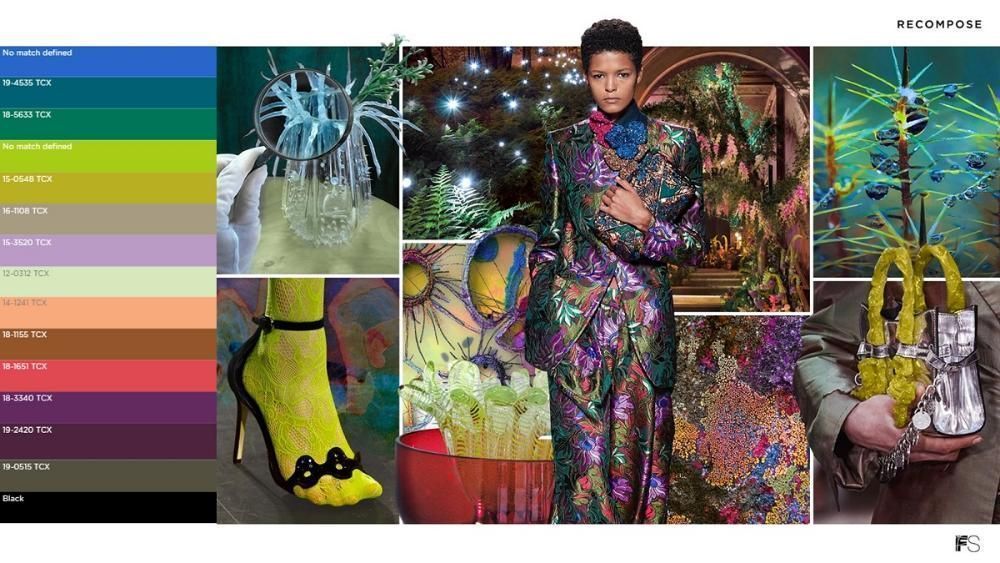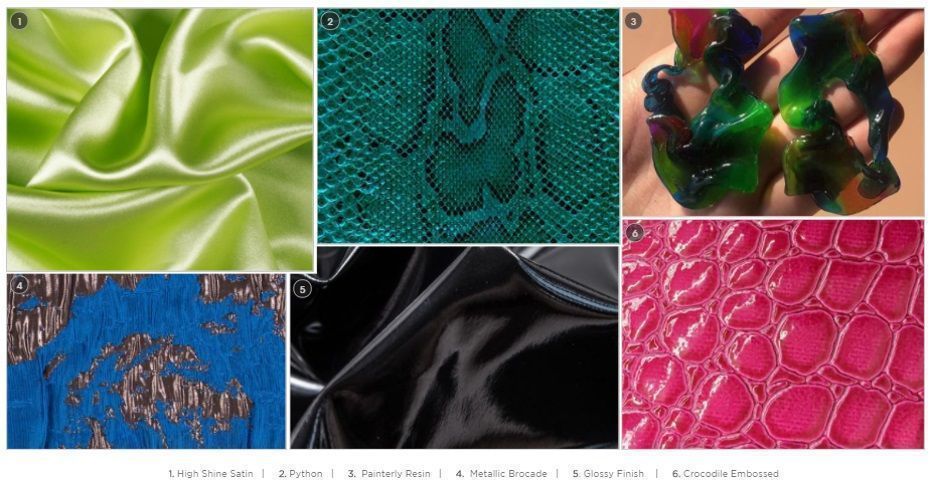 The design philosophy in this theme is luxury inspired by the diversity of flora and fauna. Although from the outside it will seem that this is a shocking design and the most vivid colors. For example, the phenomenon of biomimicry is a field of engineering in which we draw inspiration from the environment (Bioluminescence is the ability of living organisms to glow, achieved independently or with the help of symbionts, a striking example is the marine plankton Noctiluca scintillans, which from August to mid-September, being in the phase of active reproduction, "illuminates" the sea spaces - Note by the author).
The consequence of the COVID-19 pandemic is that more and more consumers are realizing the impact of sustainable (sustainability) in fashion. Experimenting with materials sheds amazing light on how luxury and eco-design can truly coexist.
RECOMPOSE color palette is very bright and varied: dark purples are complemented by delicate lavender
several deep green tones diluted with fluorescent lime
classic shades - blue, brown, black
The main materials of the fashion theme: shiny satin, leather with embossed python and crocodile, epoxy resin, brocade with metallized thread, patent leather.
Among the decors there are:
embroidered cutouts
abstract and surreal forms,
beaded fringe
textured surfaces
ruffles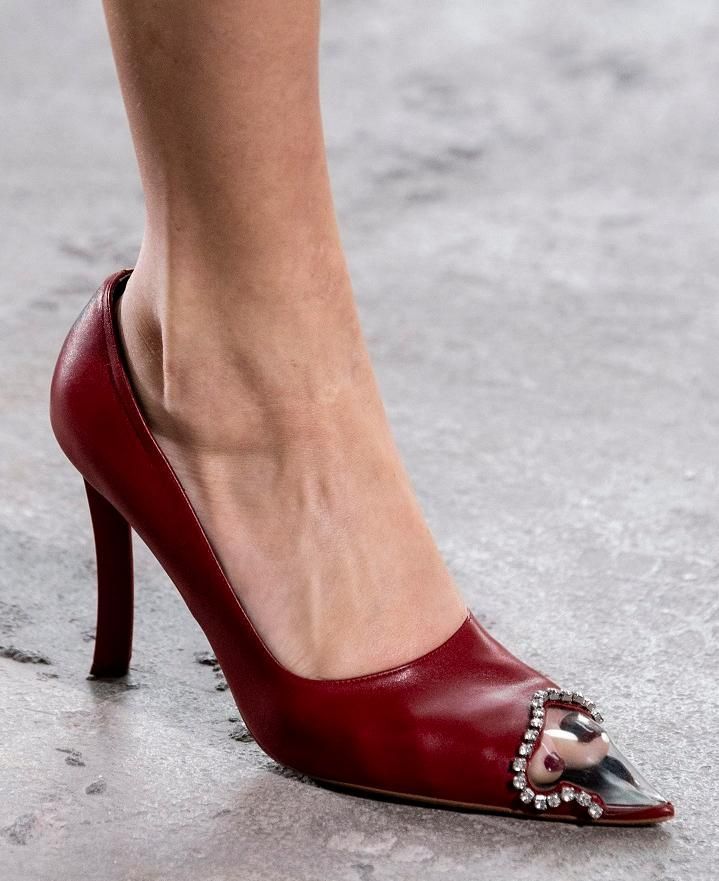 Decor: rhinestones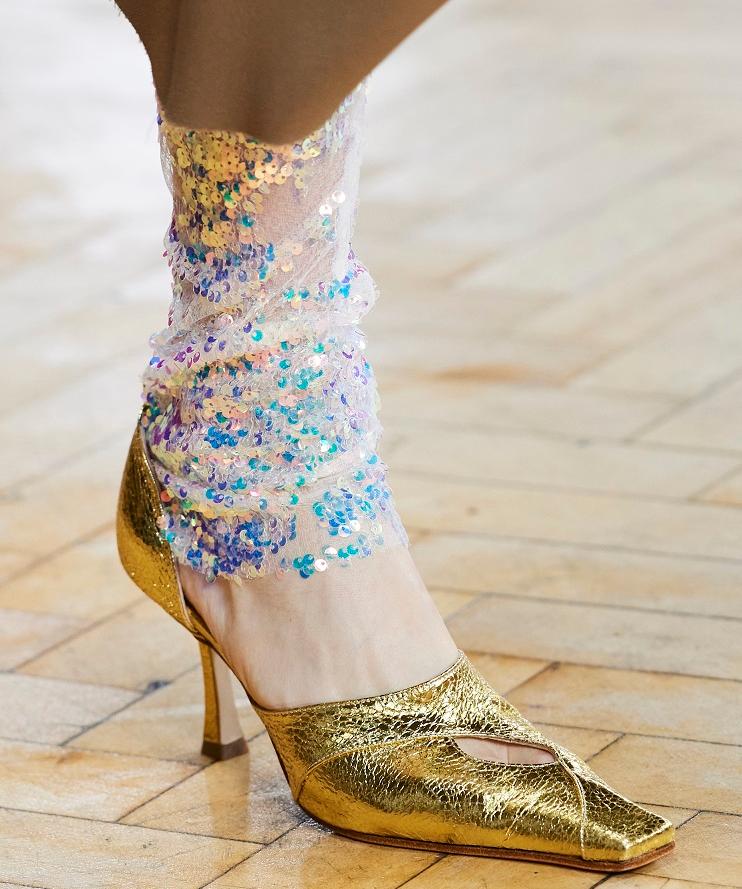 Decor: slots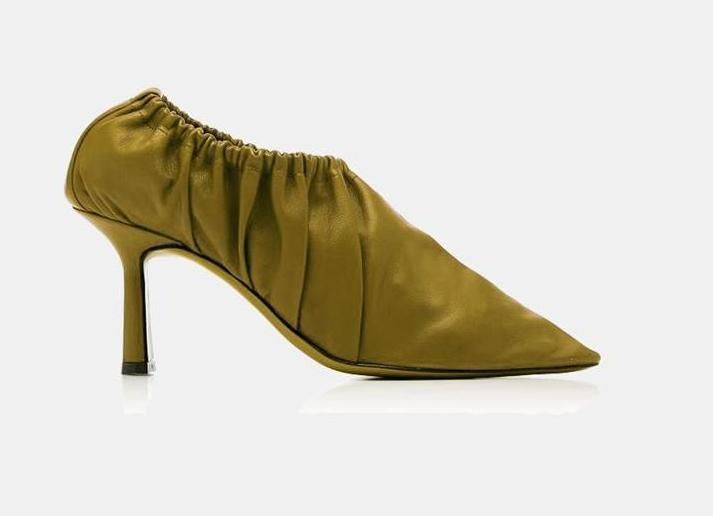 Construction: shoe covers
International trend bureau FashionSnoops.com has presented four top fashion themes for the fall-winter 2021/22 season. In the previous issue, SR's expert on fashion trends and fashion assortment formation ...