In this article, Galina Kravchenko / @ galina_kravchenko79, a regular SR author and expert on fashion trends and the formation of a fashion assortment, speaker of the business program of the Euro Shoes Premiere Collection, talks about the key shoe models in the men's assortment for the FW 2021/22 season. Among the main designs: slip-ons, low shoes, sneakers and trainers, boots, all-terrain boots.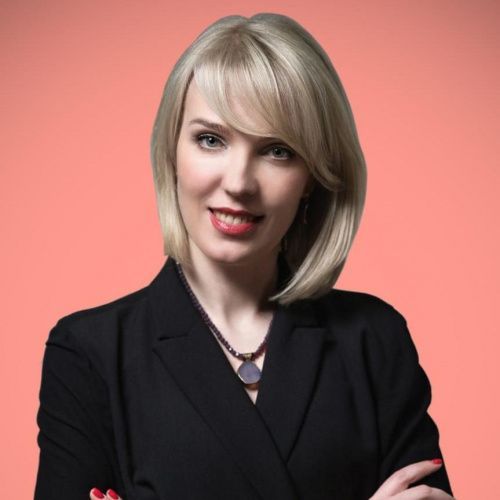 Galina Kravchenko
-
Director of Assortment Department at Fashion Consulting Group, Head of FCG/FashionSnoops trend analytics. Specializes in the development of commercial collections of clothing and footwear, assortment management in retail chains and wholesale companies. Introduces international experience in fashion product development into the practice of Russian companies. Successful consulting and training projects have been implemented for companies in the Clothing and Footwear segments, including: Unichel, Econika, SALAMANDER, Kotofey, Lamoda, Otto Group, Gretta (ELEGANZZA retail chain), Leo Ventoni , Luxottica, Gloria Jeans, Holding Center, Oodji (ALMEO GROUP, Kazakhstan), Sportmaster, Shop&Show TV channel, 1001 DRESS, Sela, Wild Orchid, Conte and others. Author and presenter of a series of training workshops and a course of lectures on assortment management and fashion trends. He has numerous publications in b2b publications: Shoes Report, PROfashion, FashionUnited, Fashion Magazin, General Director, etc.
SLIPONS
Models of men's slip-ons for the FW 2021/22 season are presented in such materials as: embossed leather, suede, genuine leather, neoprene.
Out of the ordinary - the construction of "diving shoes", as well as additional details from EVA material on the heel. It is also worth paying attention to monolithic structures.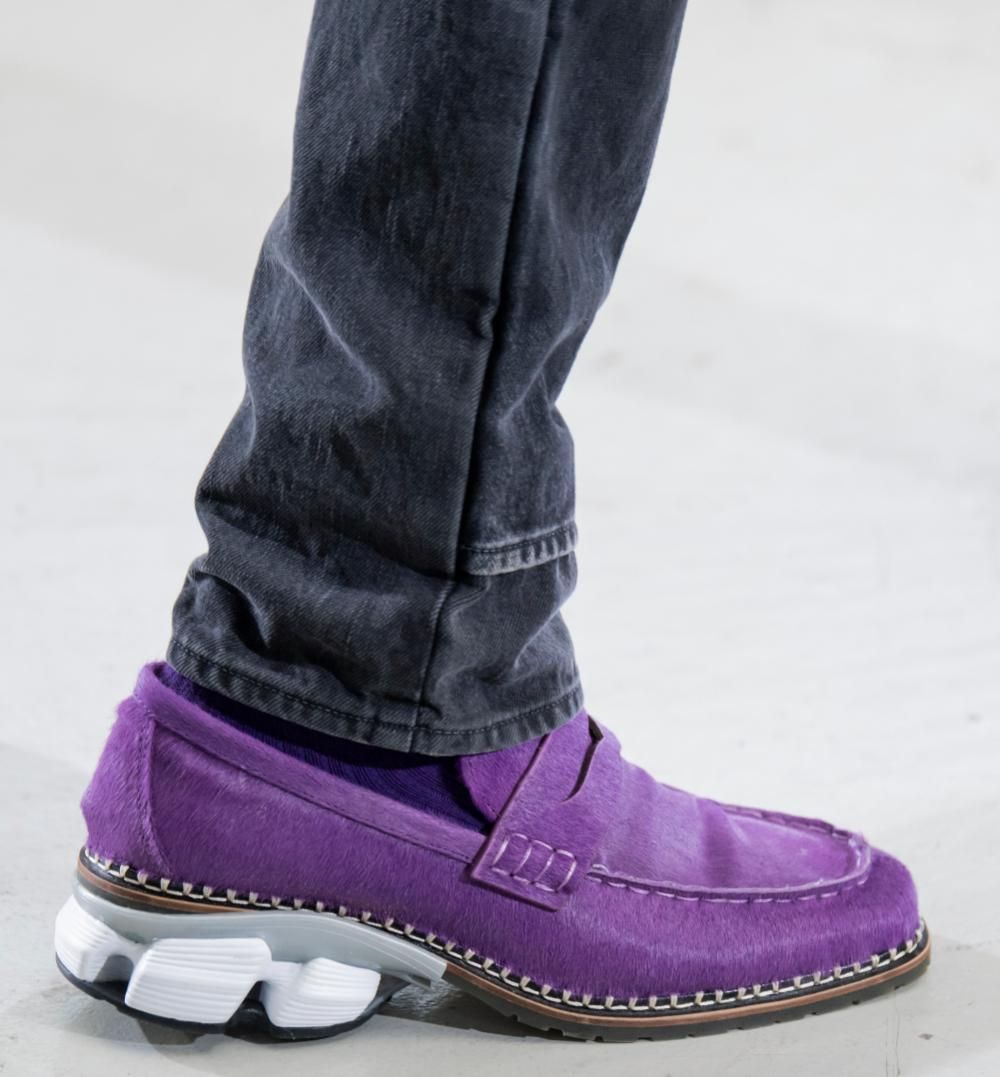 OUTER: EVA heel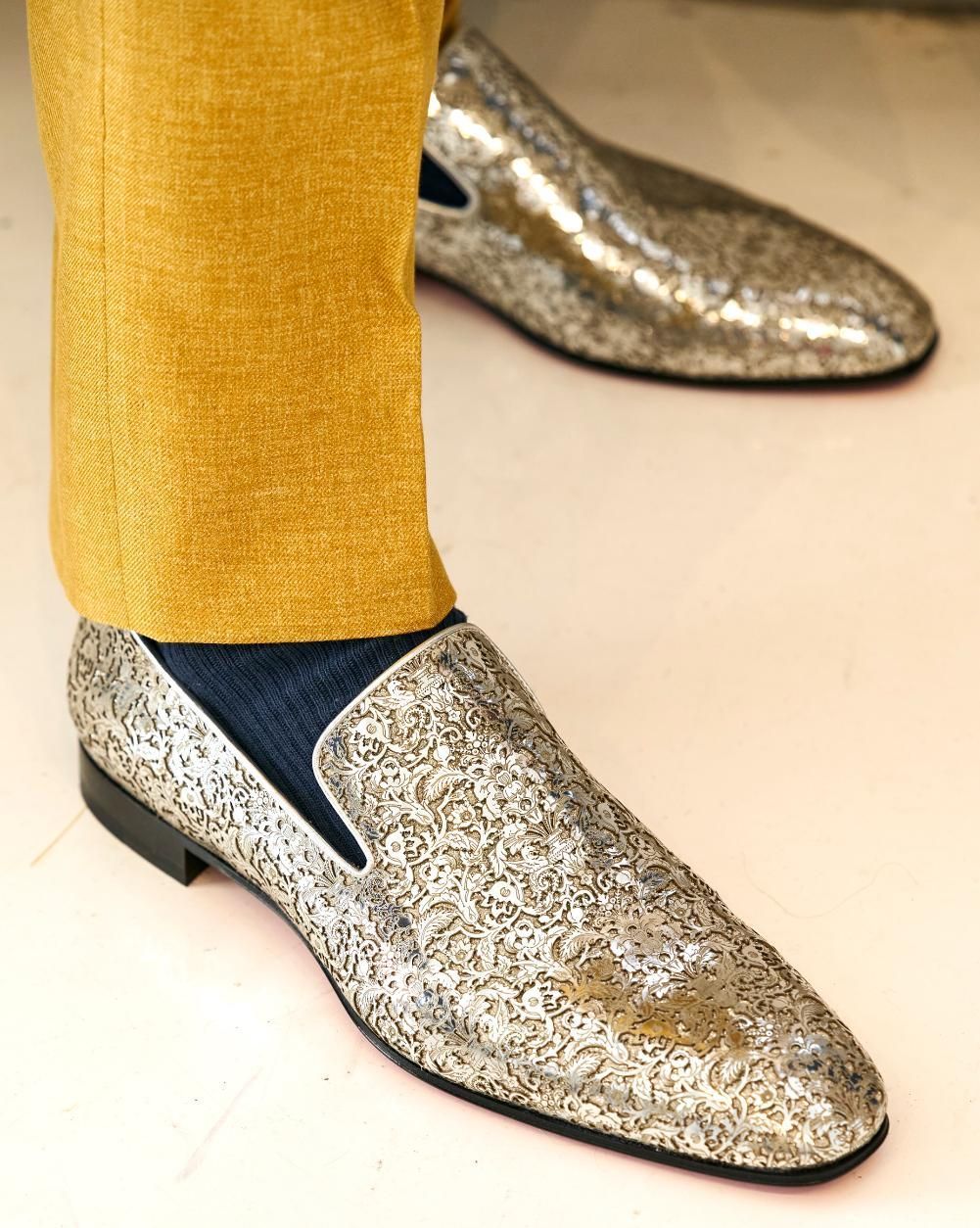 MATERIAL: embossed leather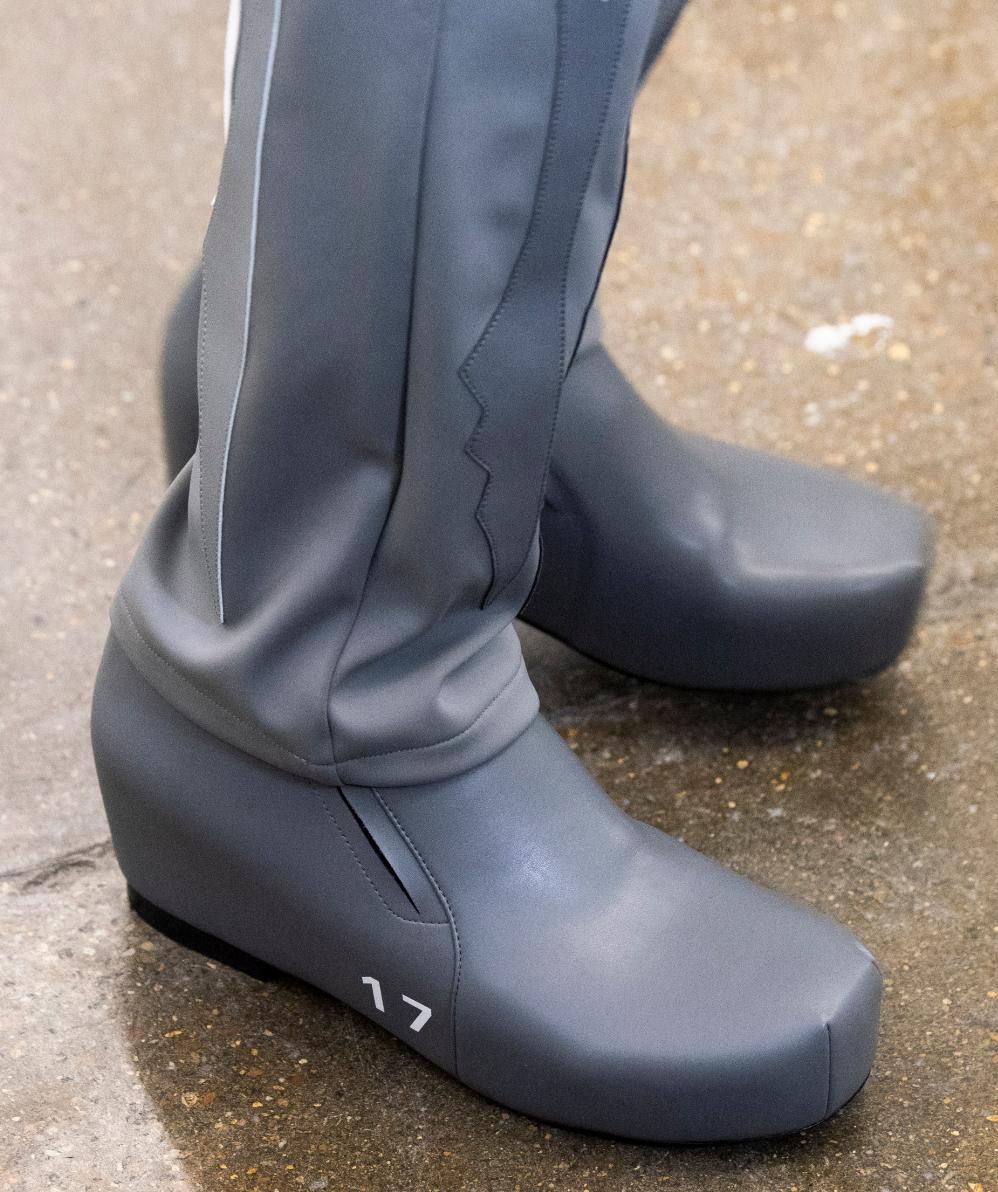 CONSTRUCTION: monolith
SHOES
Classic models of men's low shoes are diluted with unusual models in the style of "patchwork" with broggings. You should also pay attention to the models with a metal toe. An interesting idea for the decor of the sole is plain initials or logo.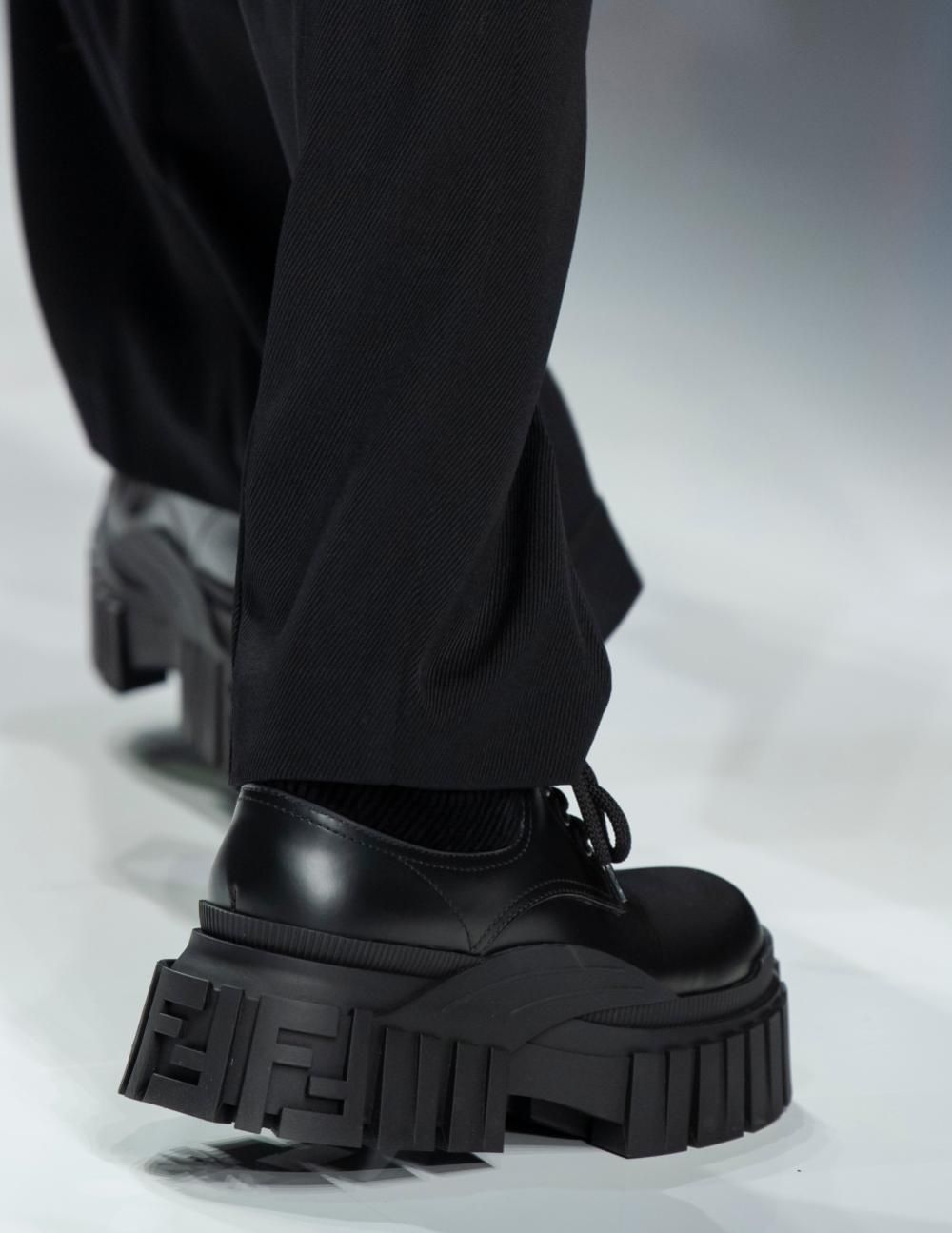 Outsole: massive + logo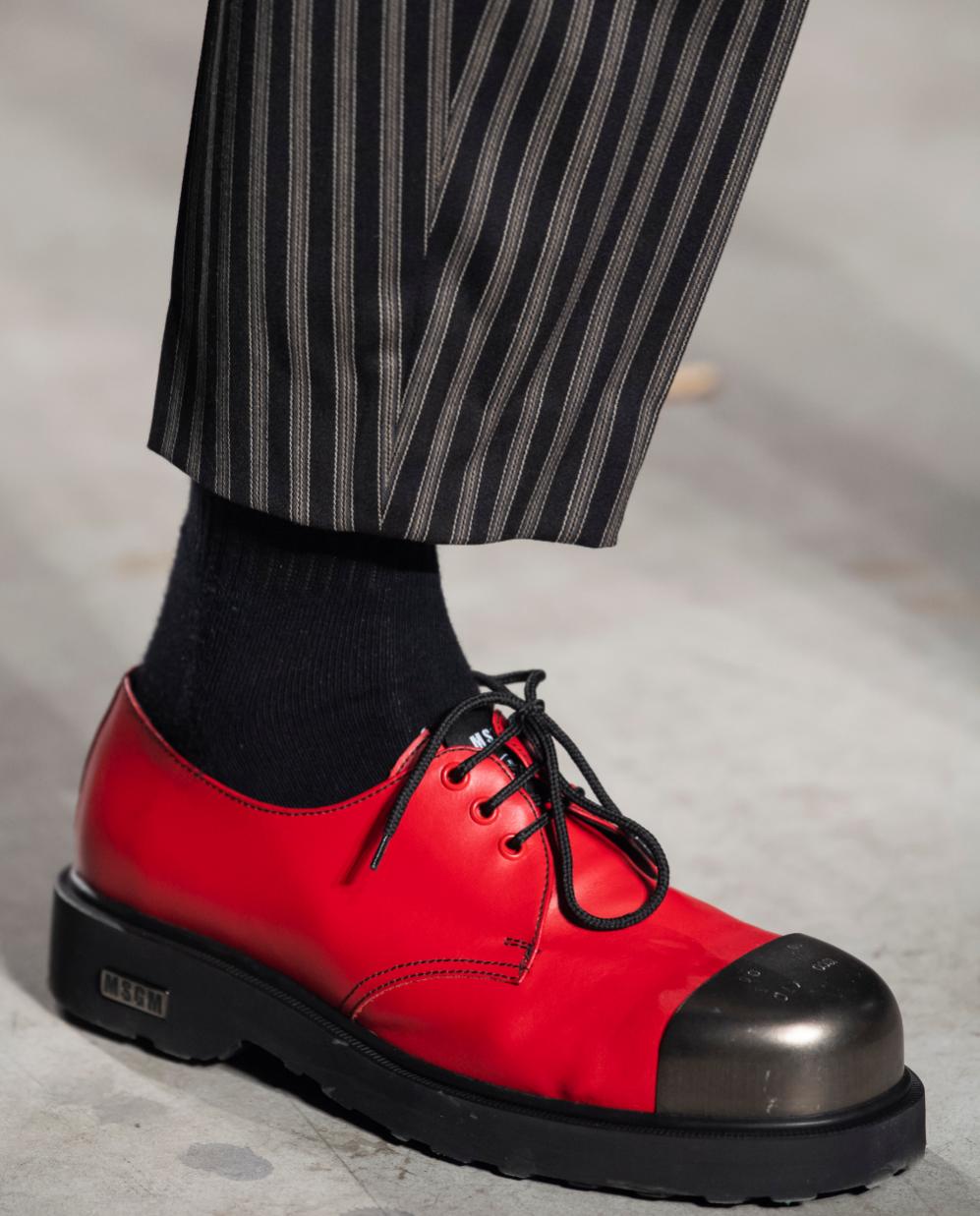 DECOR: metallic nose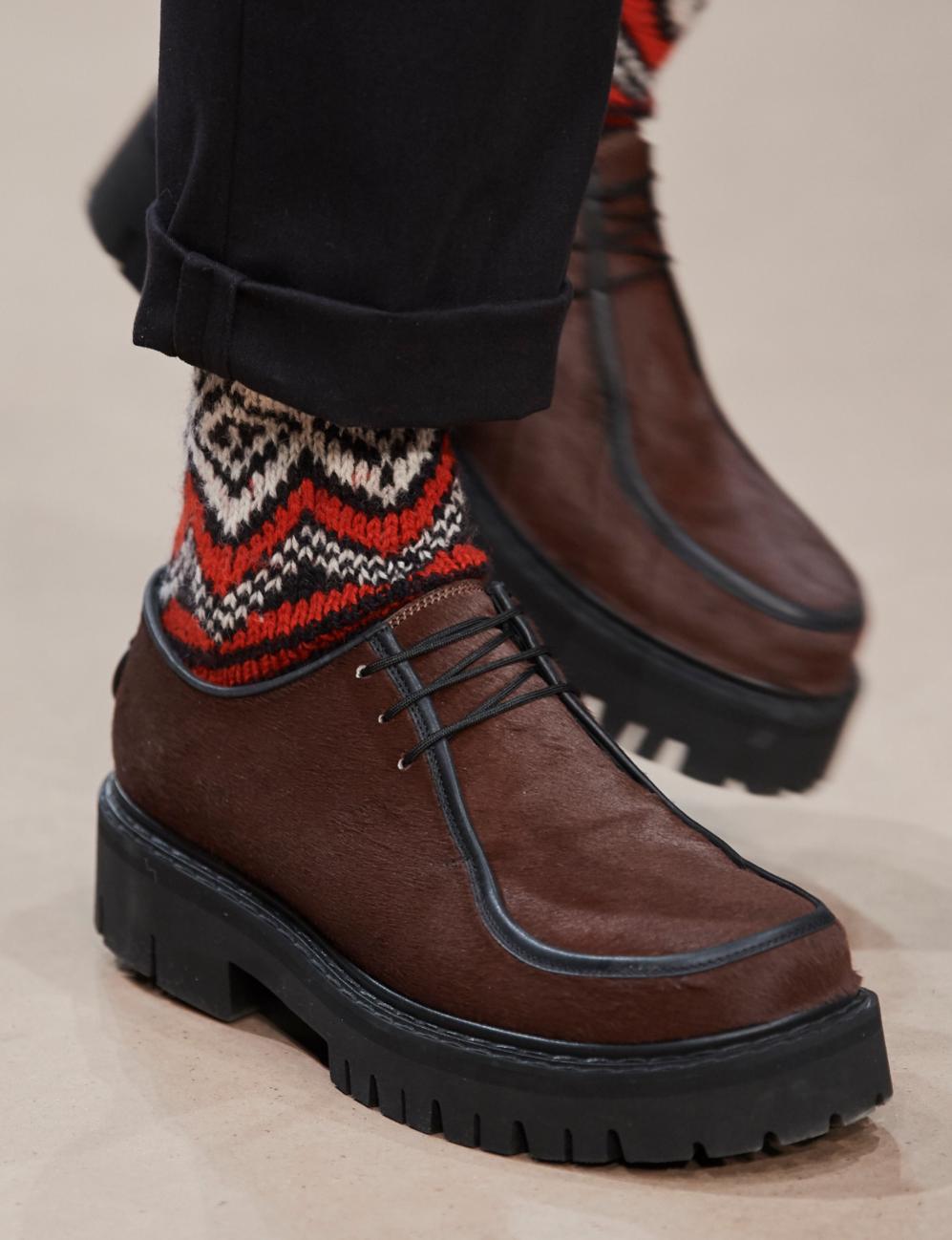 MATERIAL: calipers
SHOES AND SHOES
In the design of sneakers and sneakers, the spirit of the past is felt - retro models are present in the future fall-winter season in both the women's and men's wardrobe. Skate shoes with multi-colored laces are back in fashion. Classic sneaker models are made of classic suede.
It is recommended to pay attention to the bright contrasting sole. As a decor, you can use stitching in different contrasting colors.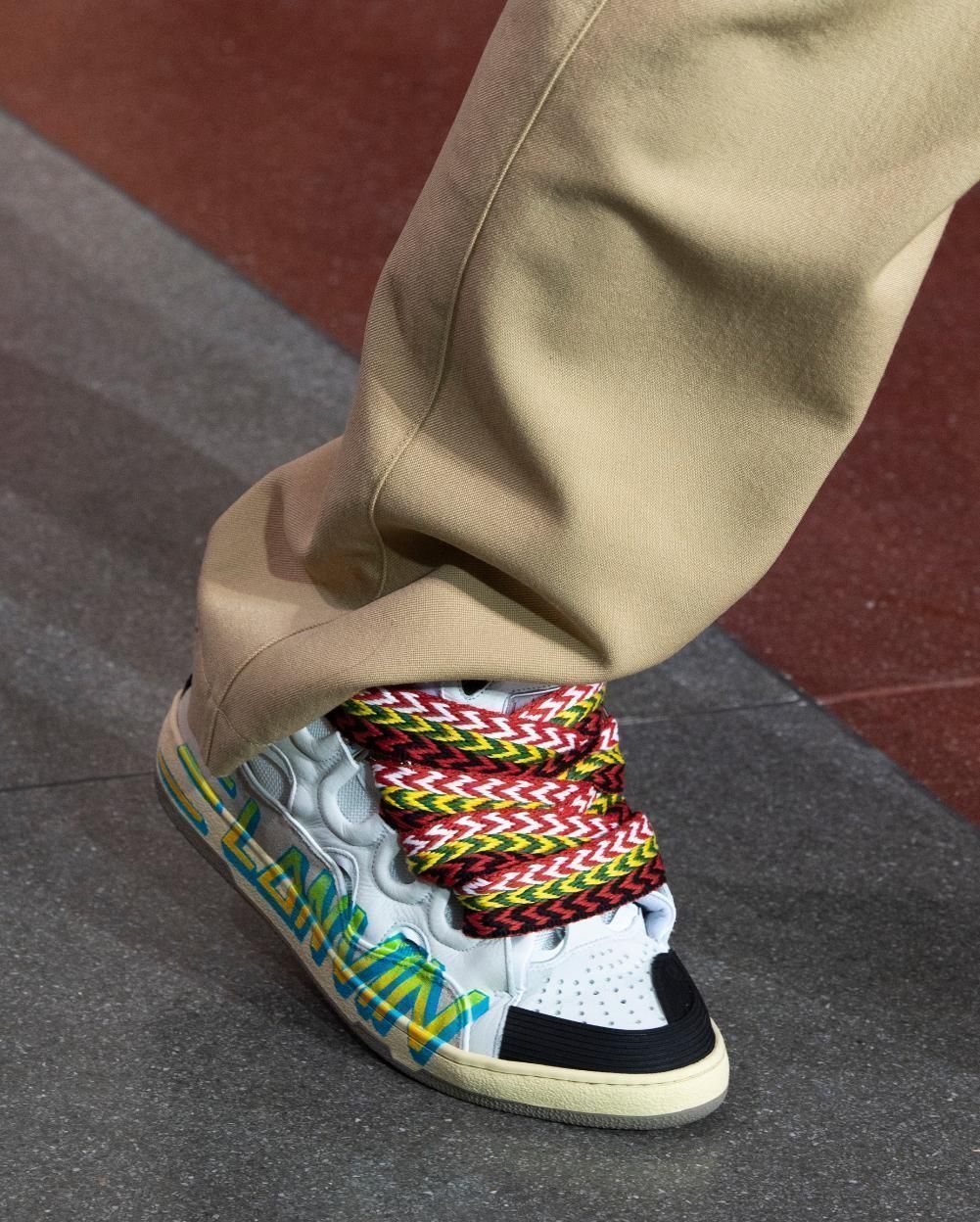 DECOR: logo + visible laces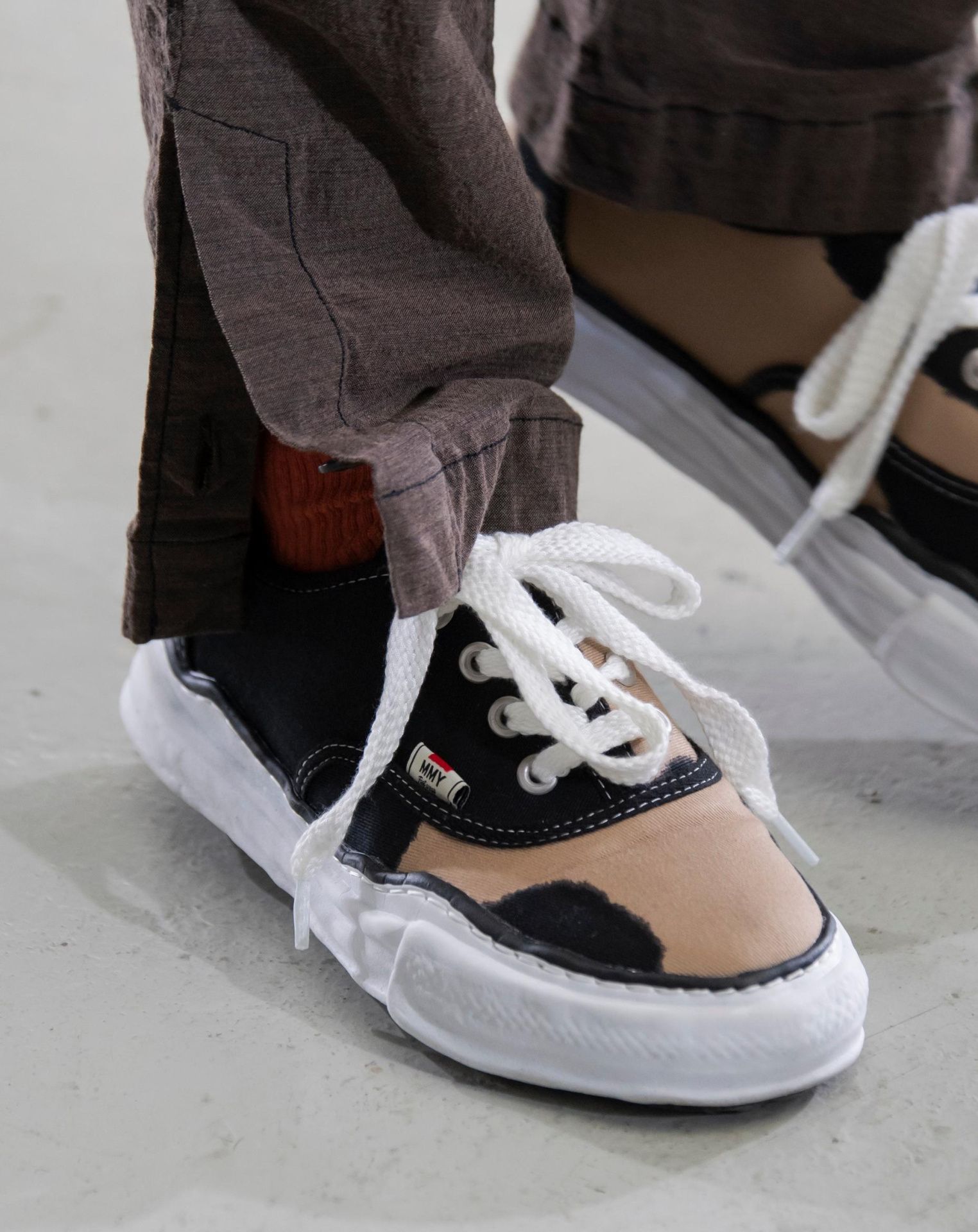 Outsole: like a sneaker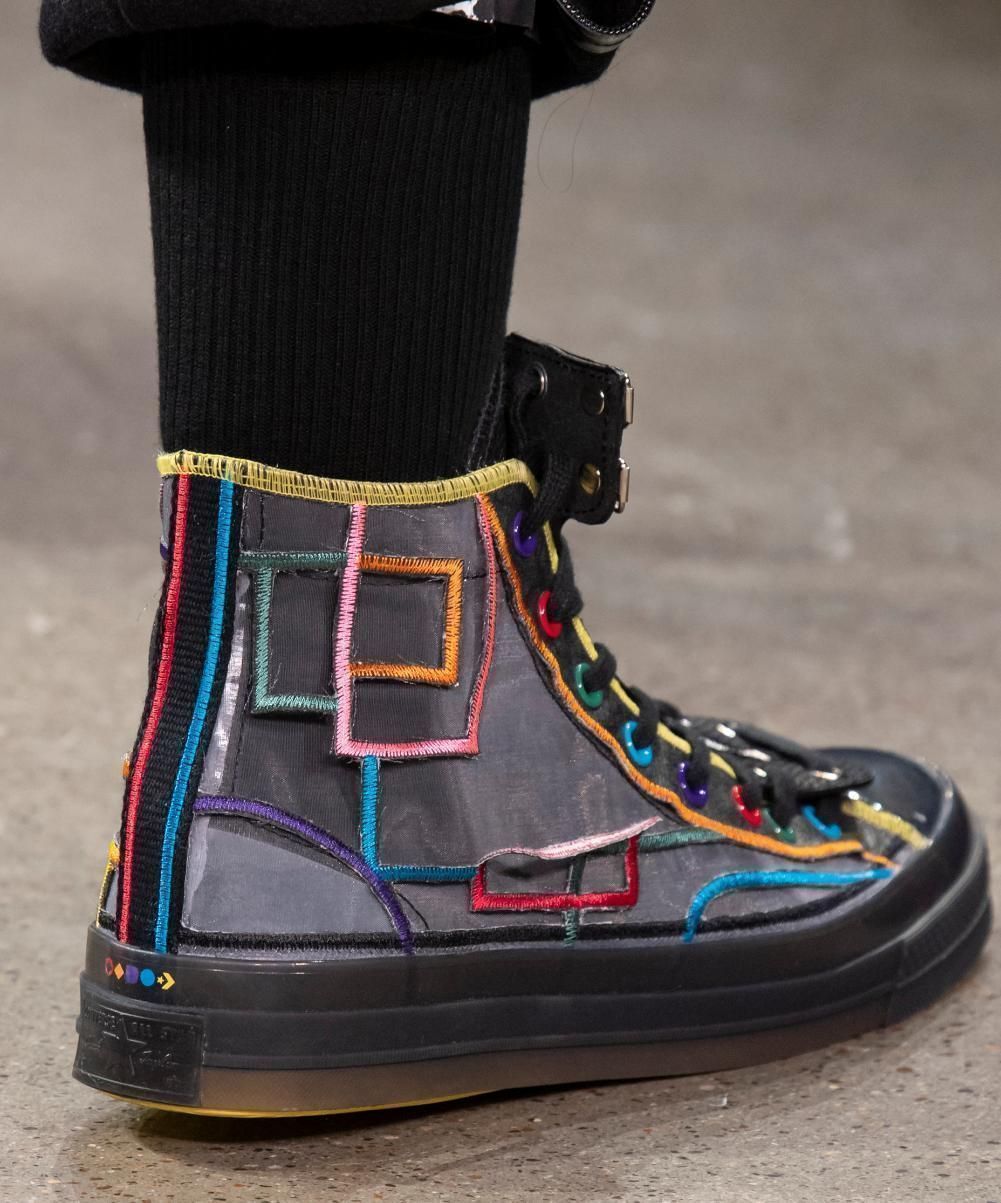 DECOR: stitching
BOOTS
Boot models for the fall-winter season are presented in a wide range. The chunky outsole is great for a wetter period, making the boot all-terrain. The extra-long shaft protects the ankle from splash and slush. This season, the designers paid a lot of attention to the sole: they offer models with a sneaker sole, a sole decorated with logos, and a sole with rubber "inflows". Among the materials - leather "for vintage", as well as a combination of materials (leather or suede + knitted jersey, leather + rubber), the model from the material "plastic" looks interesting.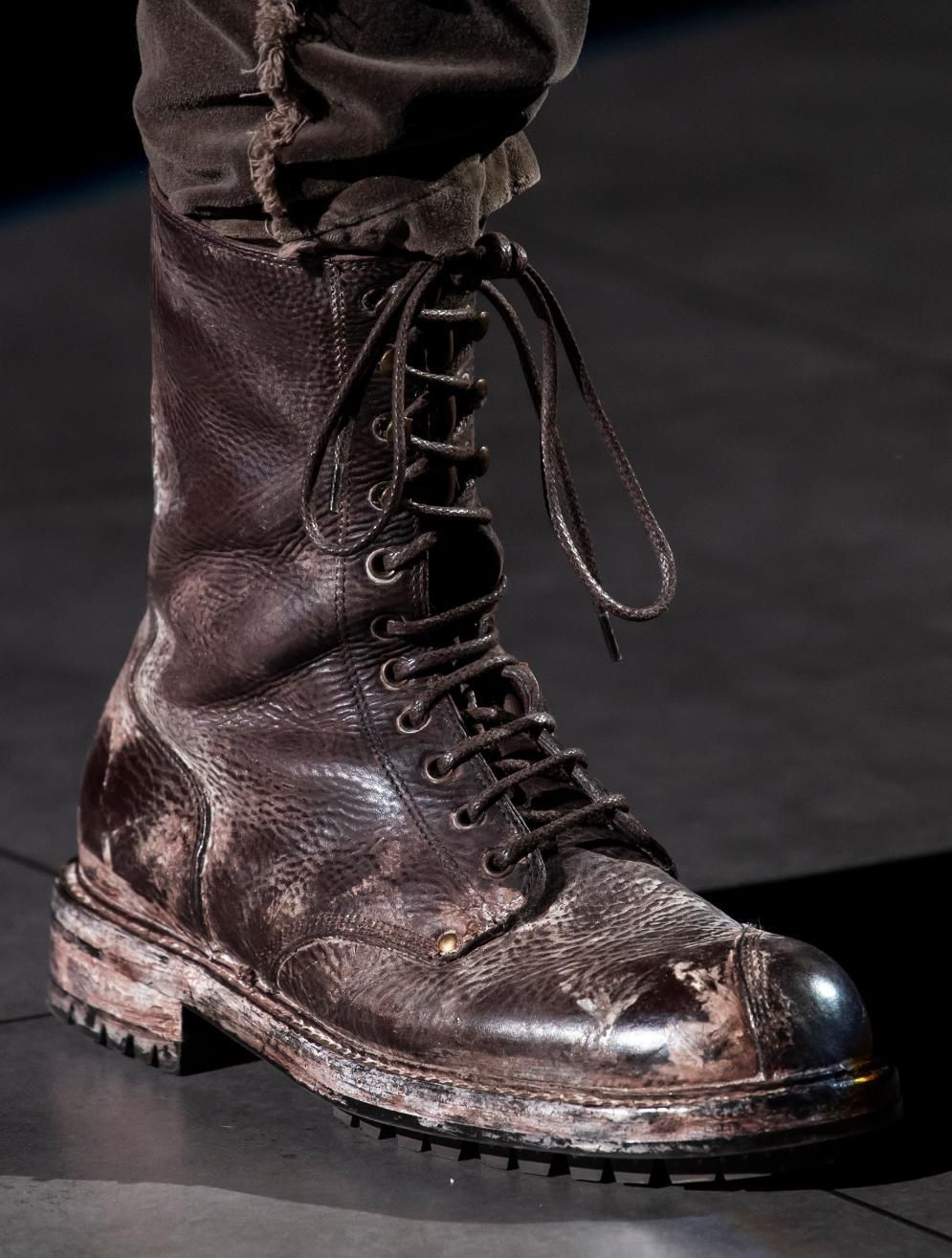 MATERIAL: vintage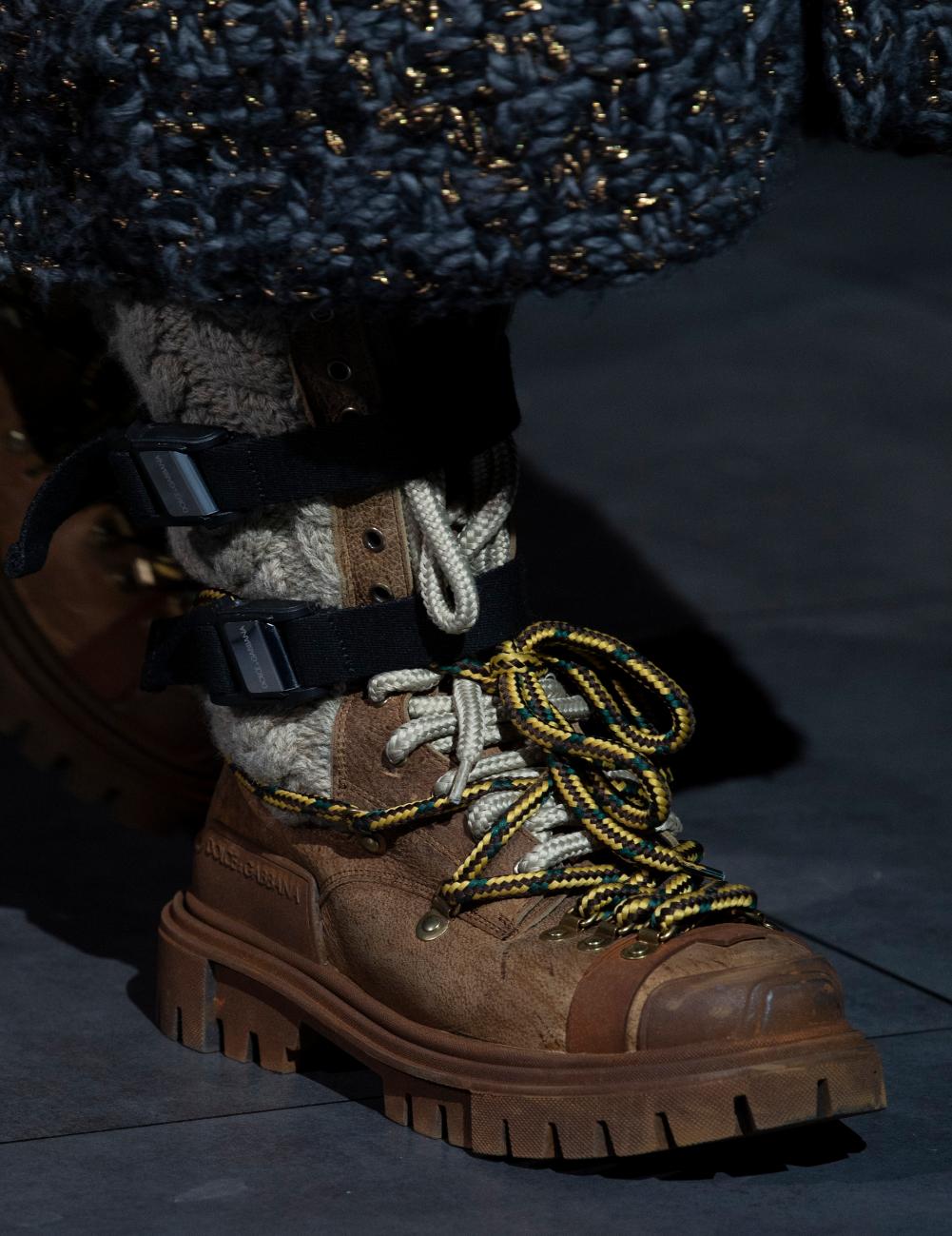 MATERIAL: leather + knitted jersey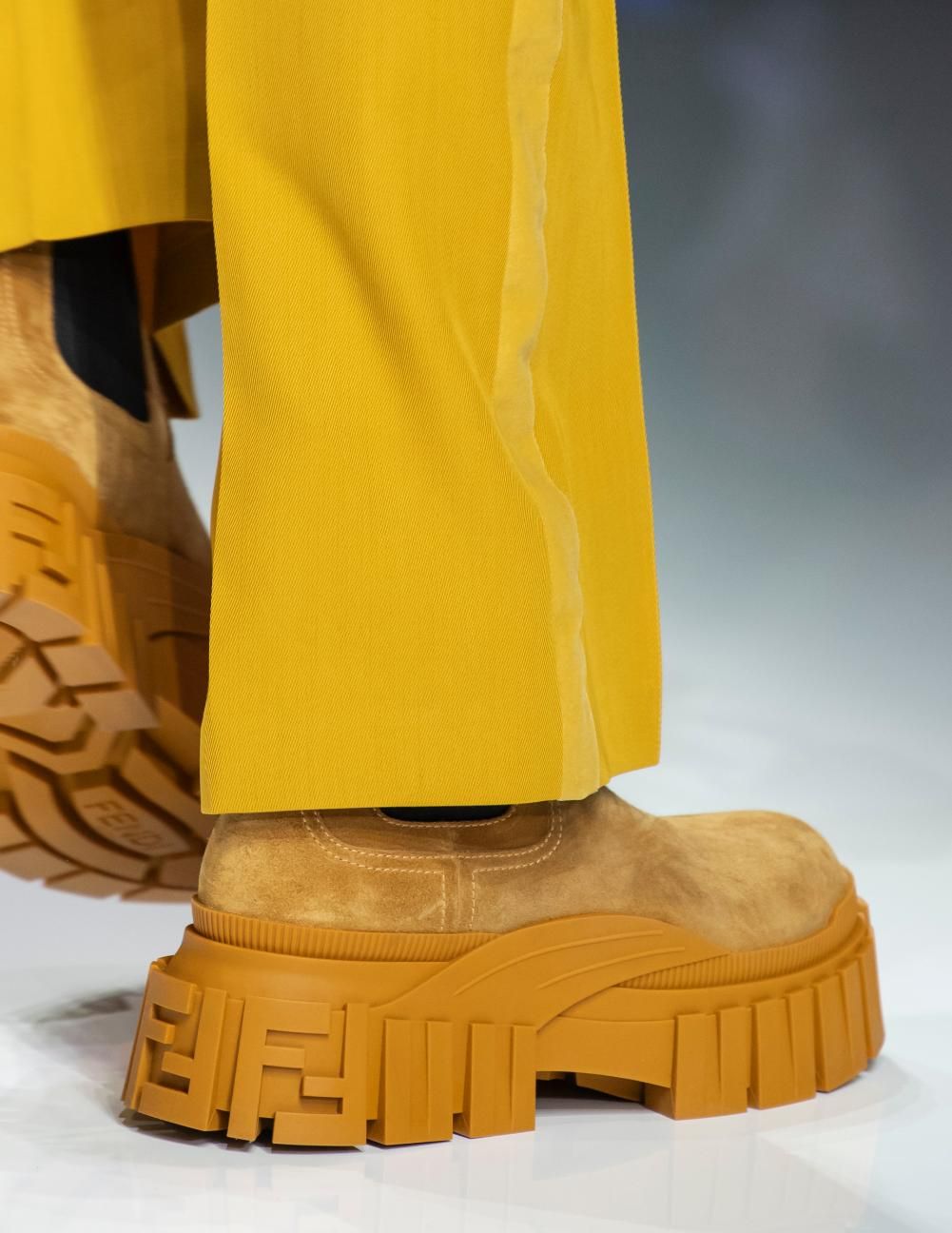 Outsole: massive + logo
ALL-ROUND BOOTS
In the upcoming autumn-winter season, the models of all-terrain boots are presented as multifunctional. Models made of rubber are a great offer for the rainy season, and patent leather will give the model a certain charm. Using a lacing as a closure is a great alternative to a zipper, and a zip with a protector will keep excess moisture from seeping into your shoes.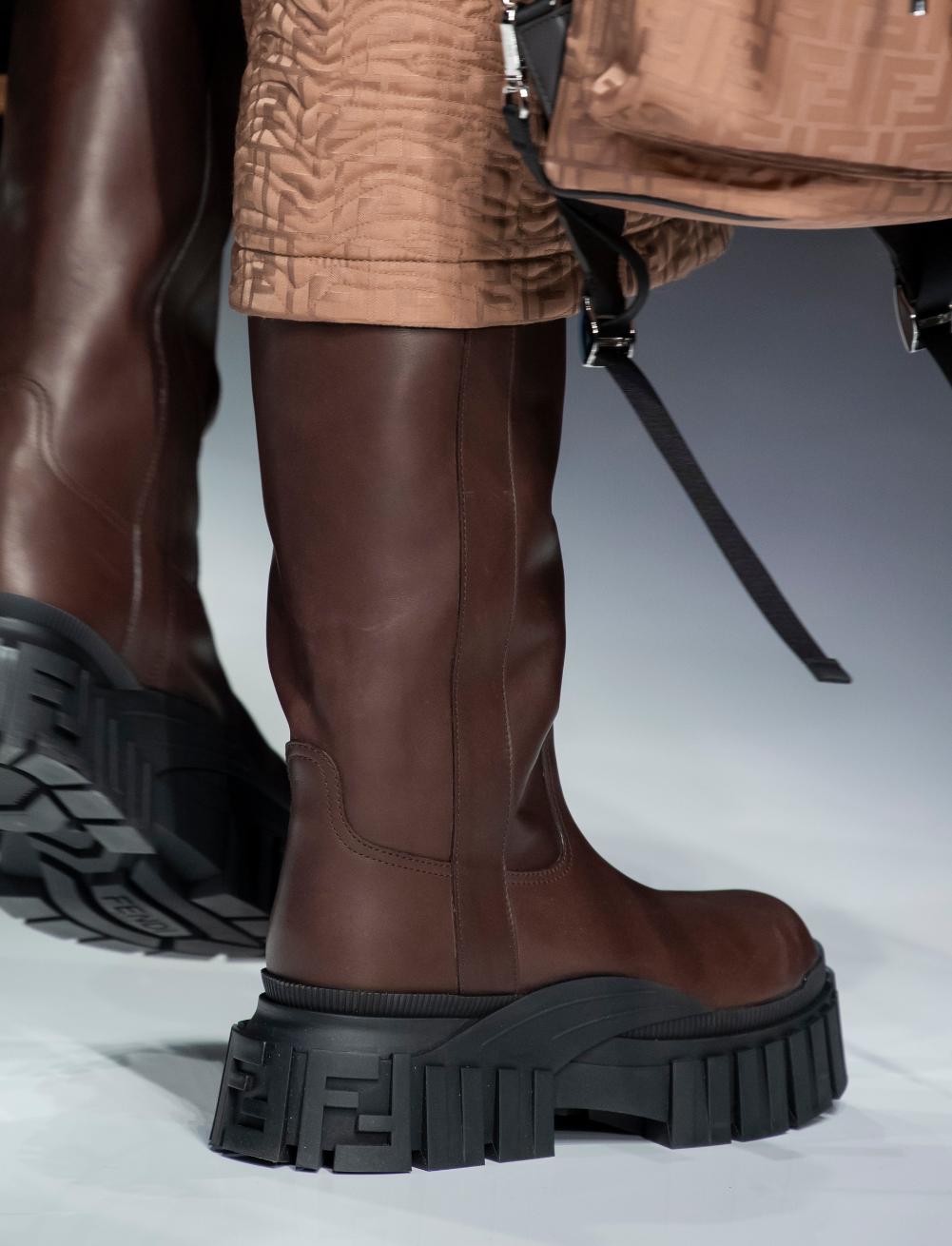 Outsole: massive + logo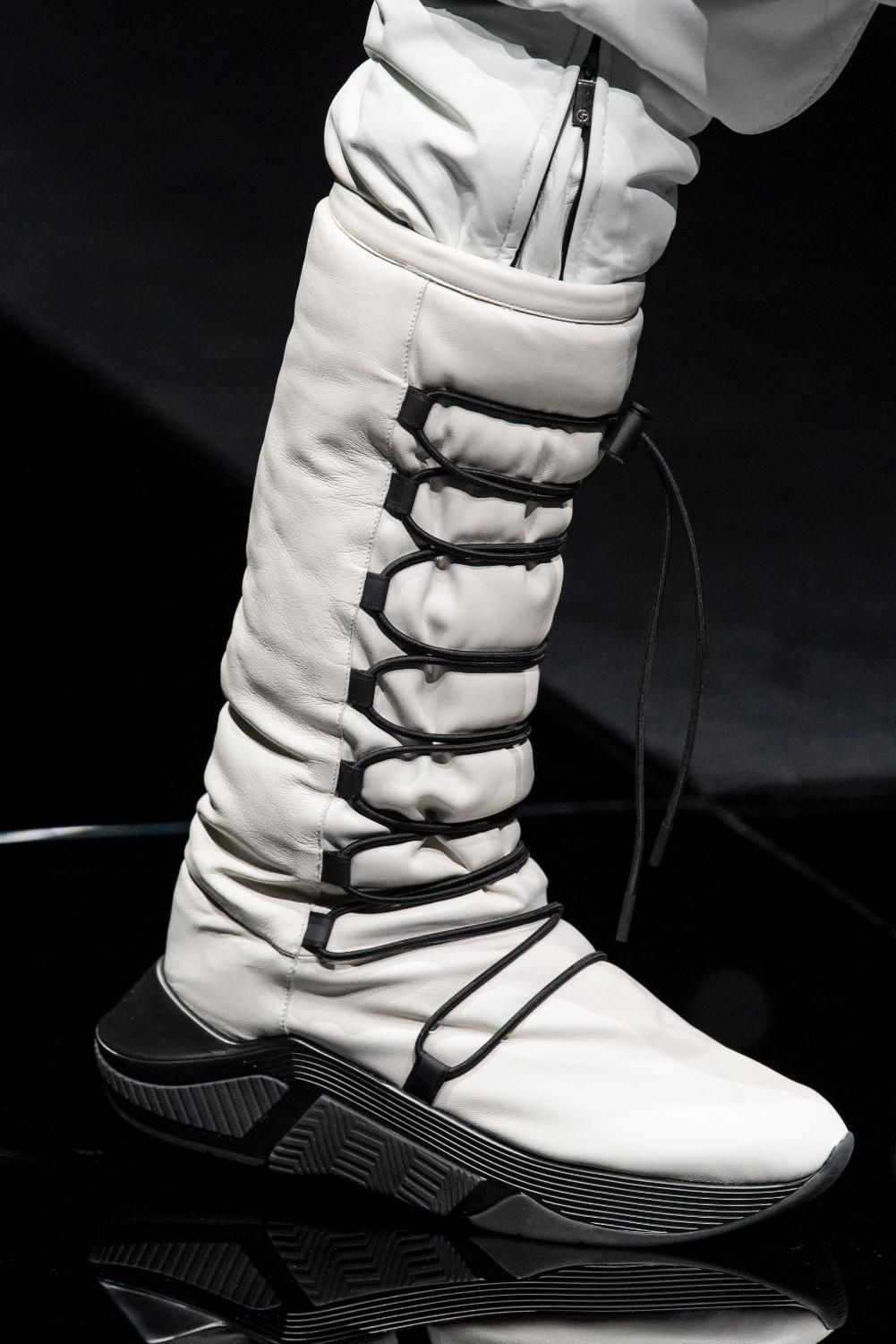 DECOR: lacing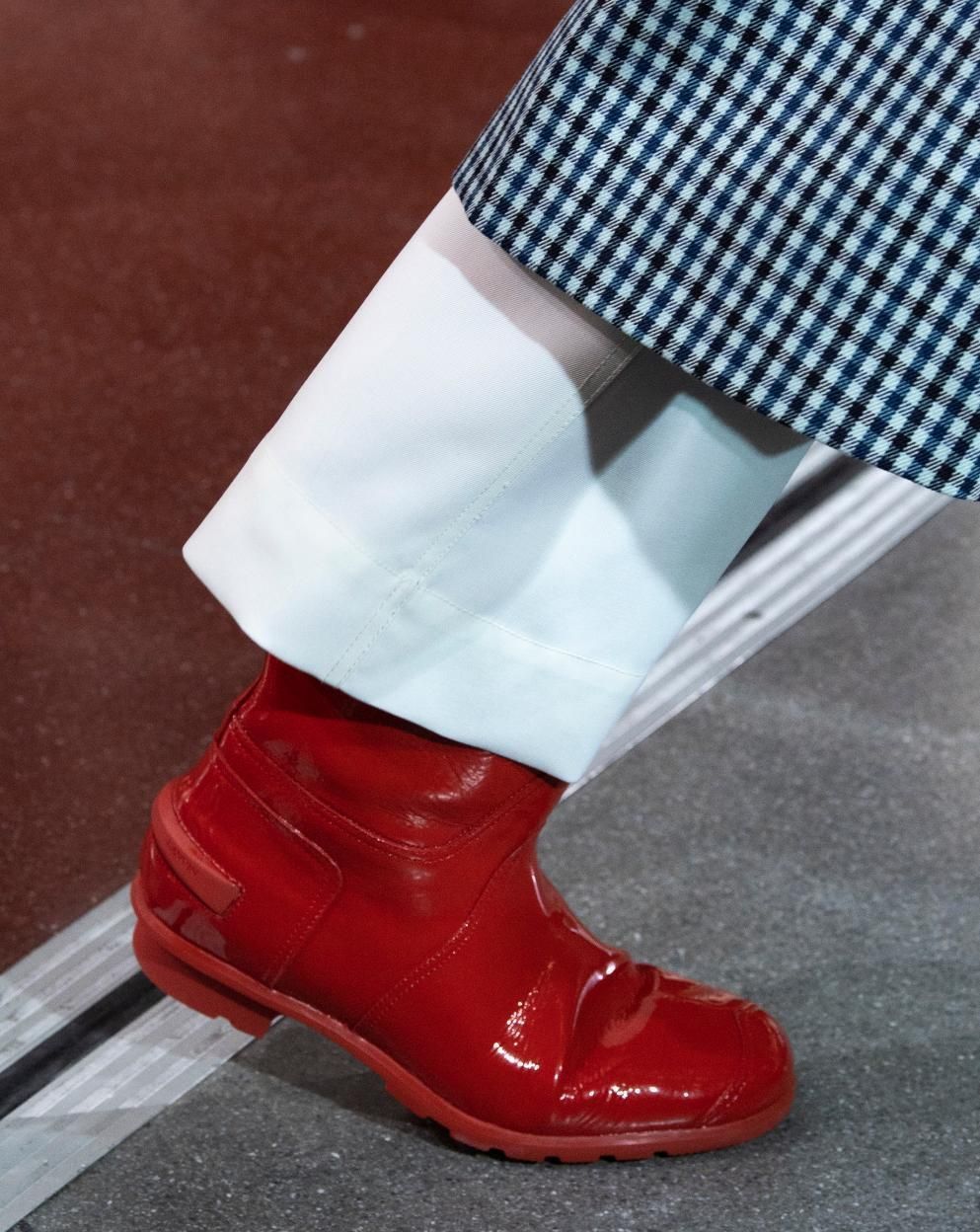 MATERIAL: patent leather
In this article, Galina Kravchenko, a regular author and SR expert on fashion trends and the formation of a fashionable assortment, speaker of the business program of the Euro Shoes Premiere Collection exhibition, Galina Kravchenko / @ ...