Silver, crystals and sequins never go out of style. Shining silver shoes are the hit of the fall collections of luxury brands Saint Laurent and Oscar de la Renta. Although already in the spring-summer 2017 season, the brands Ballin, Stuart Weitzman, Aquazzura have prepared elegant silver sandals for their customers. Silver is scattered everywhere - the color of stars and coins is also present in the collections of mid-price brands. Introducing 10 pairs of silver shoes from leading shoe brands.
Elegant luxury.
Such an epithet can be awarded to almost any pair of shoes of the young luxury brand Aquazzura, which was founded by designer Edgar Osorio in 2011 and without a doubt has already gained a strong position in the fashion world. The luxurious Aquazzura boutique opened this spring in Moscow on Petrovka Street. In the collection of this luxury brand, spring-summer 2017 was not without silver. Elegant open sandals with high heels (105 mm.) In silver color Aquazzura Casanova Sandals look both strictly and feminine and, of course, expensive.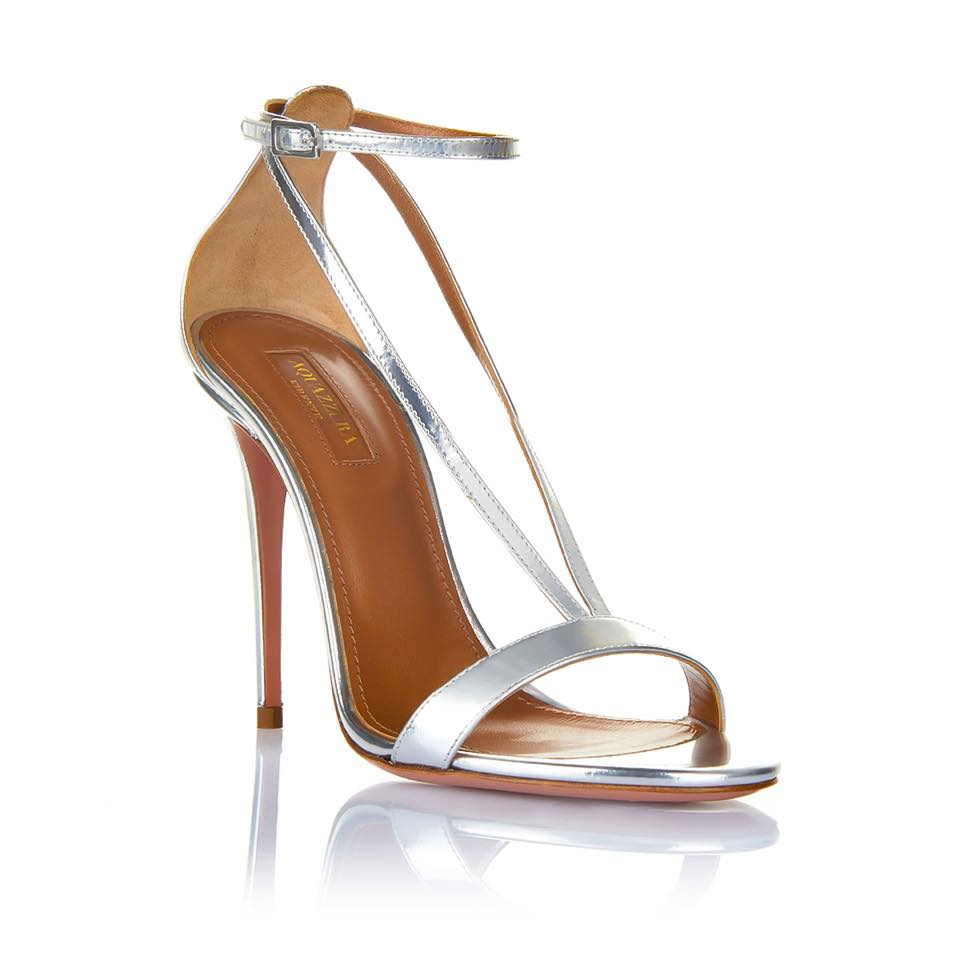 Aquazzura Casanova Sandals, 32025 rub
Sculptural forms
Silver and sculptural forms are the hallmarks of the Boa Vista Silver sandals from the luxury brand Ballin. Circles made of silver material with craquelure effect, covering the leg, look incredibly seductive. Black rapeseed ribbon, an open toe and a wide heel make these sandals the perfect shoe for an evening look. They combine perfectly with a dress of flowing fabric, which does not hurt to enjoy their unusual design.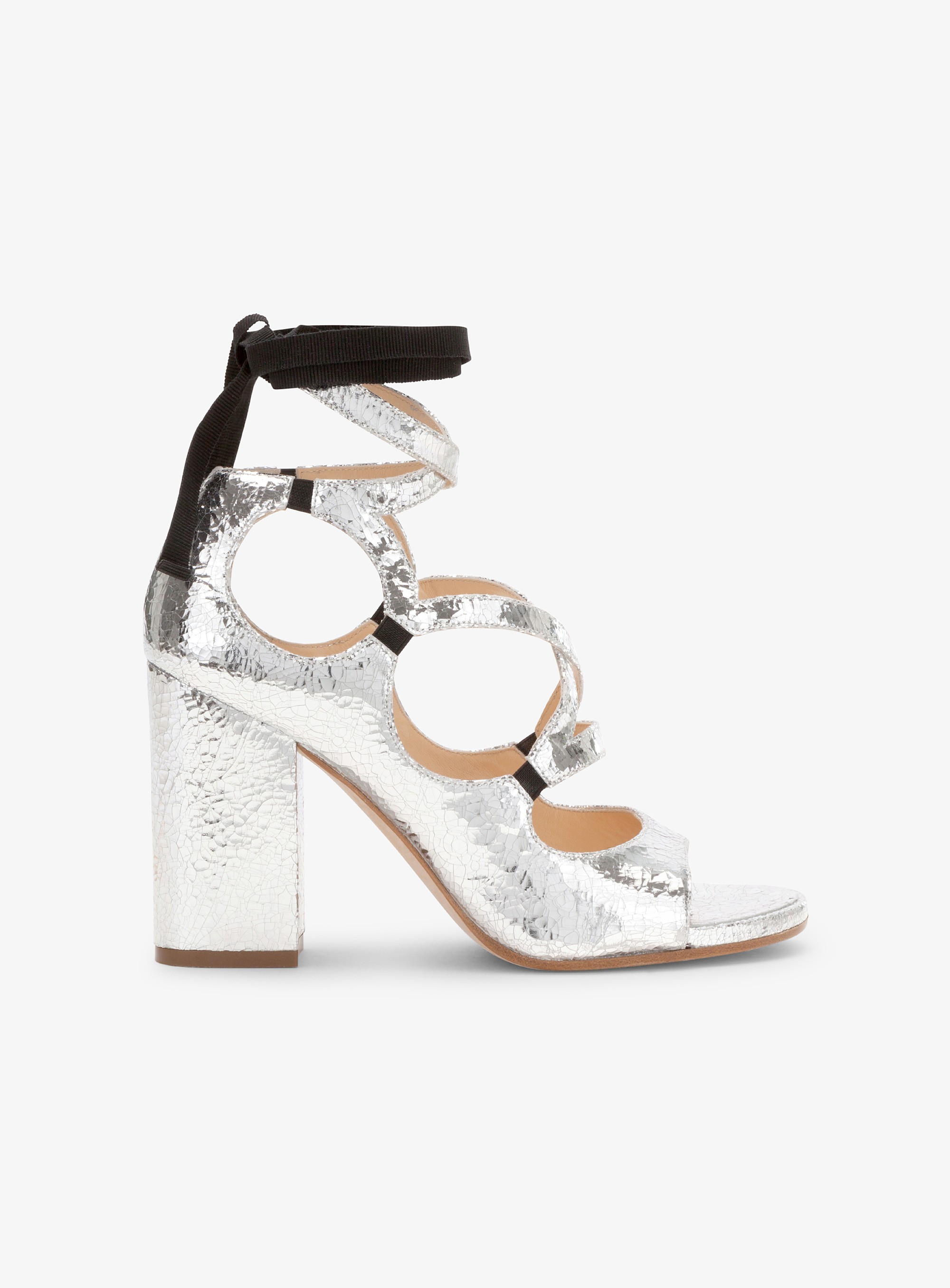 Sandals model Boa Vista Silver brand Ballin, 490 Euro
Autumn in silver
The luxury brand Saint Laurent proposed not to part with the theme of silver and the coming autumn. The current accordion-style fall-winter season model, which was incredibly popular in the 80 years of the last century, has received a new interpretation by adding a cool and futuristic silver color.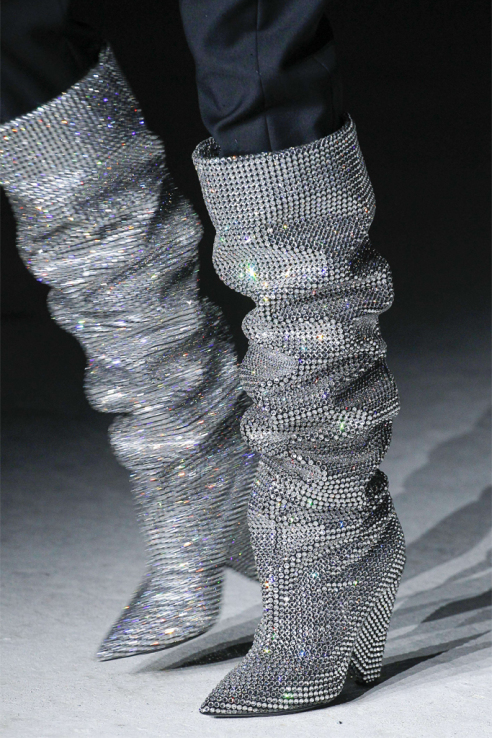 Boots Saint Laurent Fall 2017
Silver ornament
Silver flowers are scattered over the tops of Oscar de la Renta stiletto heels from the fall-winter 2017 collection. Some call this style close to kitsch, as in social networks the model was defined as "boots for Madonna". But really 80s disco style. again comes into its own, and it is again accompanied by a silver color.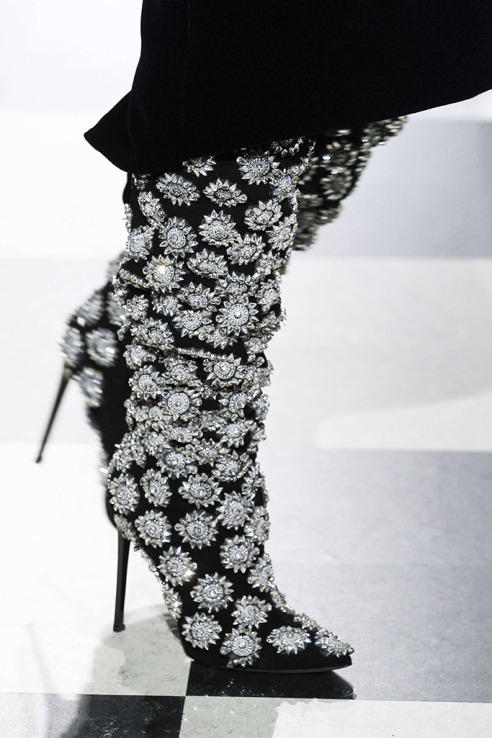 Boots Oscar de la Renta, Autumn 2017
Especially easy
Shoes from the luxury brand Stuart Weitzman are chosen for the celebrations of the celebrity. The current spring-summer 2017 brand collection has silver sparkling open sandals, about which the brand designer himself says that they are simple and special at the same time. But it is this combination of uniqueness and simplicity that allows shoes to become a real hit of the "red carpet".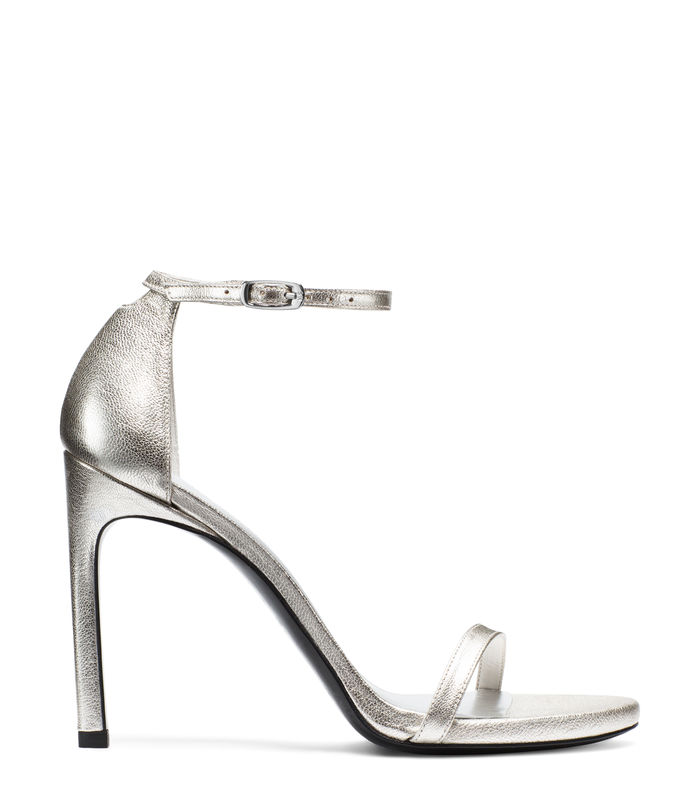 Sandals Stuart Weitzman, 28699 rub
Smart and comfortable
Mass market brands also love silver. Silver tassel loafers are one of the most visible models of the new collection of the Italian brand Geox. This is the case when in incredibly comfortable shoes you can look exceptionally elegant.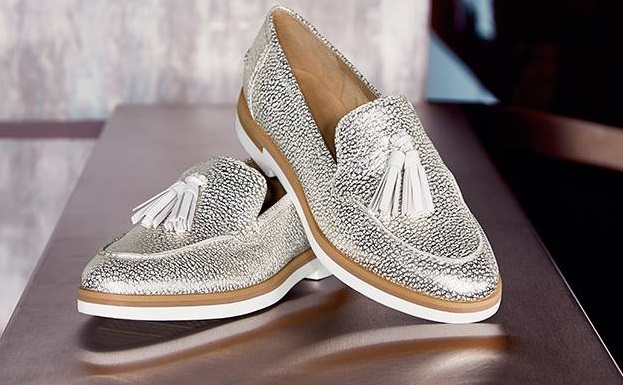 Geox loafers from the spring-summer collection 2017, 12990 rub.
Sports silver
Silver color is perfect for sports shoes, to see this, just look at the silver Clarks half shoes. The metallic shade on the leather looks very modern, and adds a little severity to the casual style.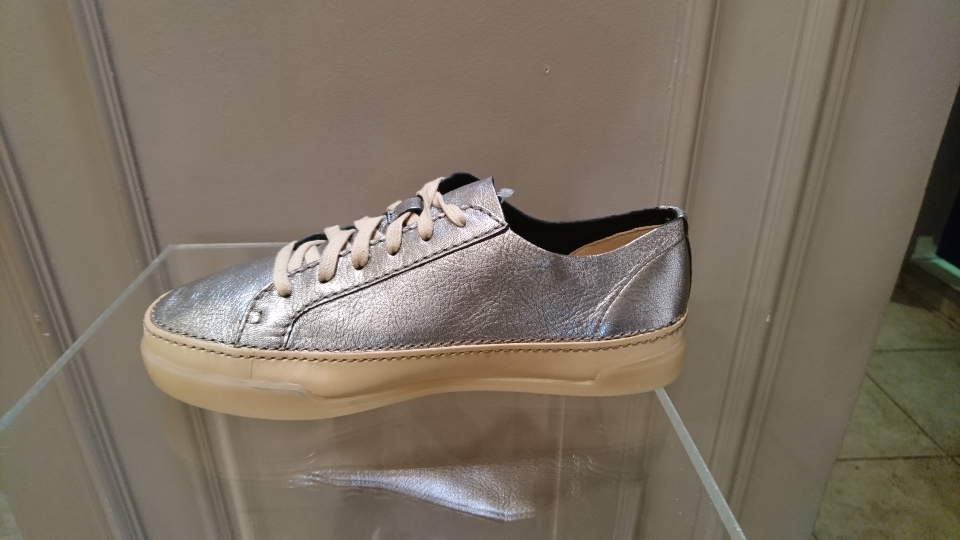 Clarks semi-sneakers spring-summer 2017, 10 rubles.
Bold and glamorous
The first collection of American pop star Katy Perry's shoes was also not without a silver pair, this time with bold print slip-ons. The 2017 spring-summer shoe collection is the debut for the singer, who in August 2016 entered into a cooperation agreement with the American Global Brands group, whose portfolio includes brands such as Calvin Klein, Under Armor, Juicy Couture.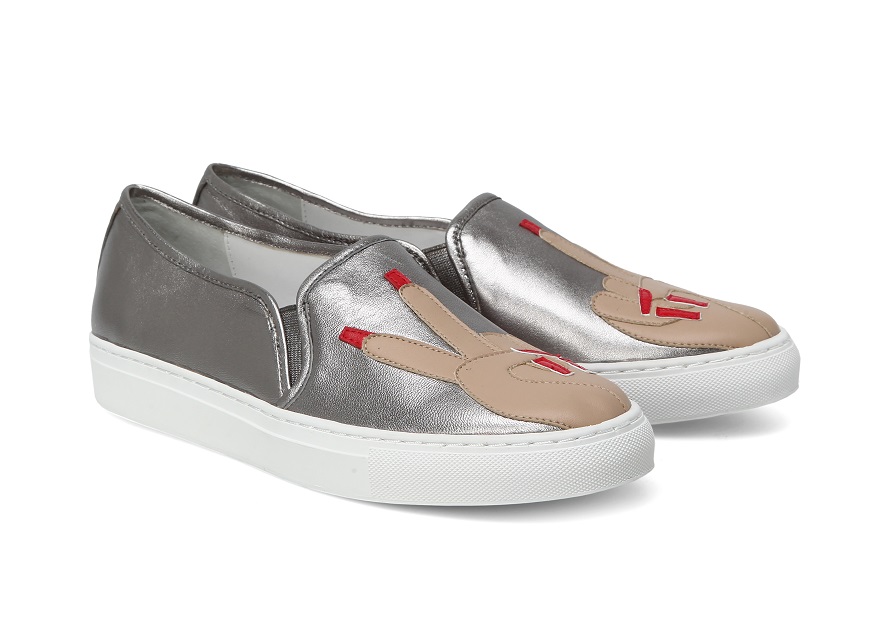 Slips Katy Perry spring-summer 2017, shops Rendez-Vous, 6890 rub.
All silver
The collection of the young St. Petersburg brand of handmade sneakers Afour also has a silver model. Rounded forms, laconic design, - looking at this model of sneakers, the following conclusion suggests itself - the silver color does not require any additions, as it speaks for itself.
Silver sneakers Afour Sabotage Argentum, 8900 rub.
Silver, crystals and sequins do not go out of fashion. Glittering silver shoes are a hit of the autumn collections of luxury brands Saint Laurent and Oscar de la Renta. Although already in the spring-summer season, 2017 brands ...