Veronica Soliveyas is a trend hunter and fashion analyst. Prepares information on upcoming fashion trends for various world agencies, in particular, for Shoes Planet agency.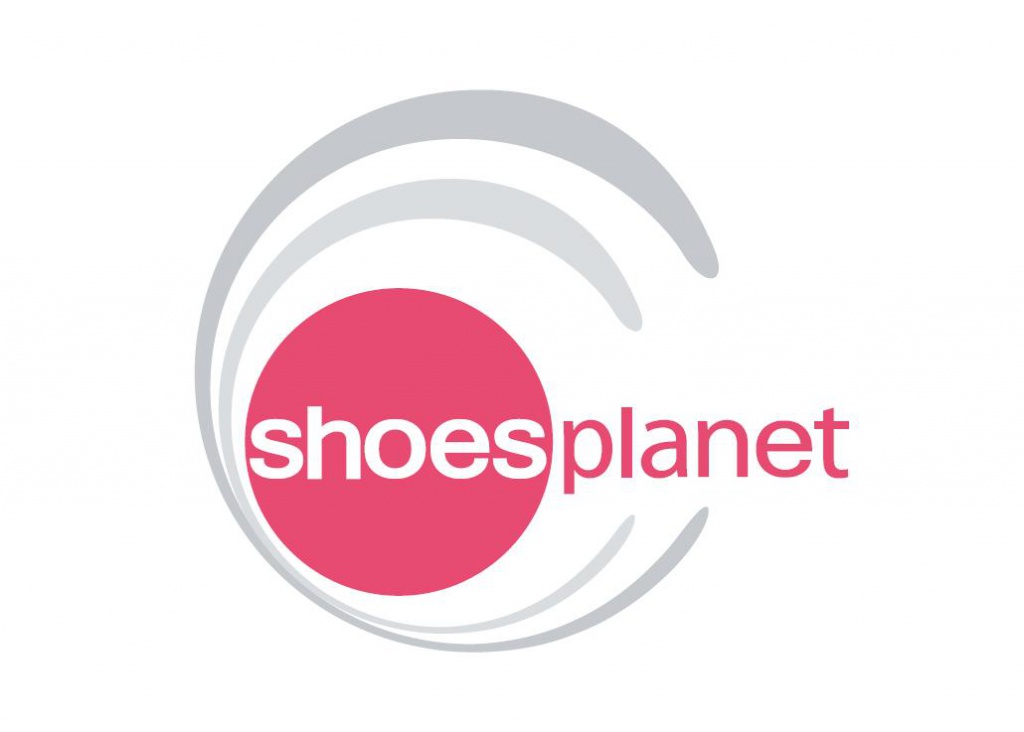 Shoes planet Is an Italian fashion agency specializing in fashion forecasts for shoes and bags. The agency weekly submits forecasts on the website with palettes and photographs of fashionable shoes, and also prepares detailed reports on trends for manufacturers to order.
www.shoesplanet.com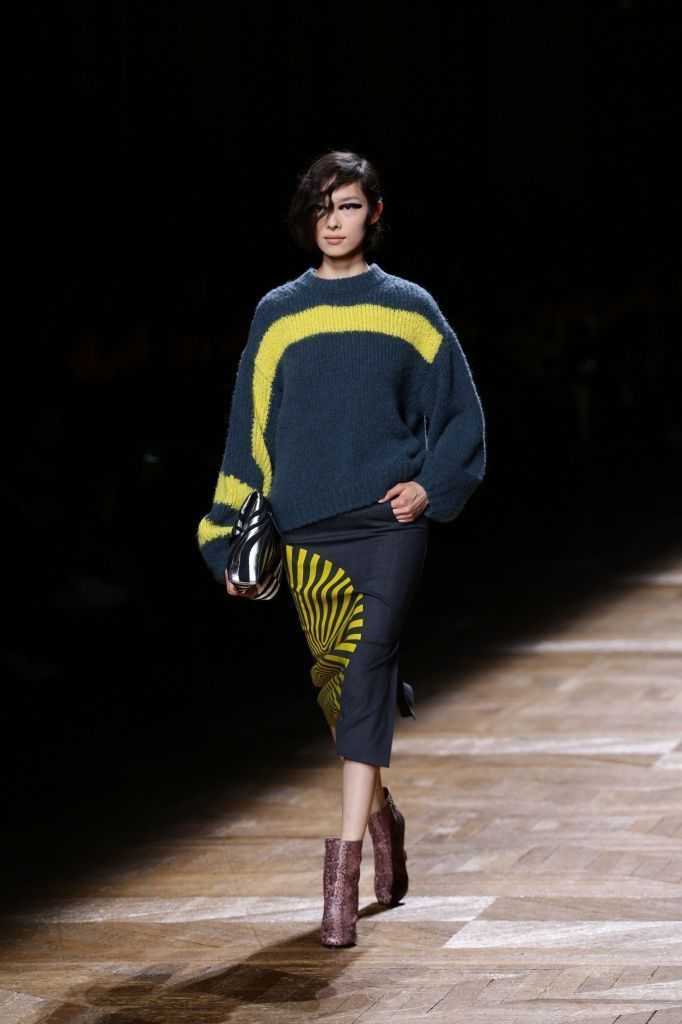 "Thirst for adventure"
Nature with its natural colors and textures is transformed in this theme into refined and sensual images. The main source of inspiration is the forest with its indispensable green shades, pink glimpses of the morning sky, bizarre reliefs, moss and mushrooms. The color scheme is calm, but incredibly sensual. Shimmering like petrol stains on asphalt, shades of gold add simple, natural tones of sophistication and sophistication. Heavy, poorly flowing materials, soften strips or special texture slots. In clothes and shoes there are a lot of natural materials of leather nappa, nubuck, suede.
In these collections, the texture of the material comes to the fore, pushing furniture and additional decor to the background. The forms are fuzzy, the silhouettes are very arbitrary. The complex colors of stones and minerals inspire designers to create unique prints that repeat the patterns of tectonic plates.
Accents:
The combination of matte and glossy surfaces;
Dappled, slightly stained leather;
Like aged, cracked textures, imitation of rust.
"Feelings and Sensitivity"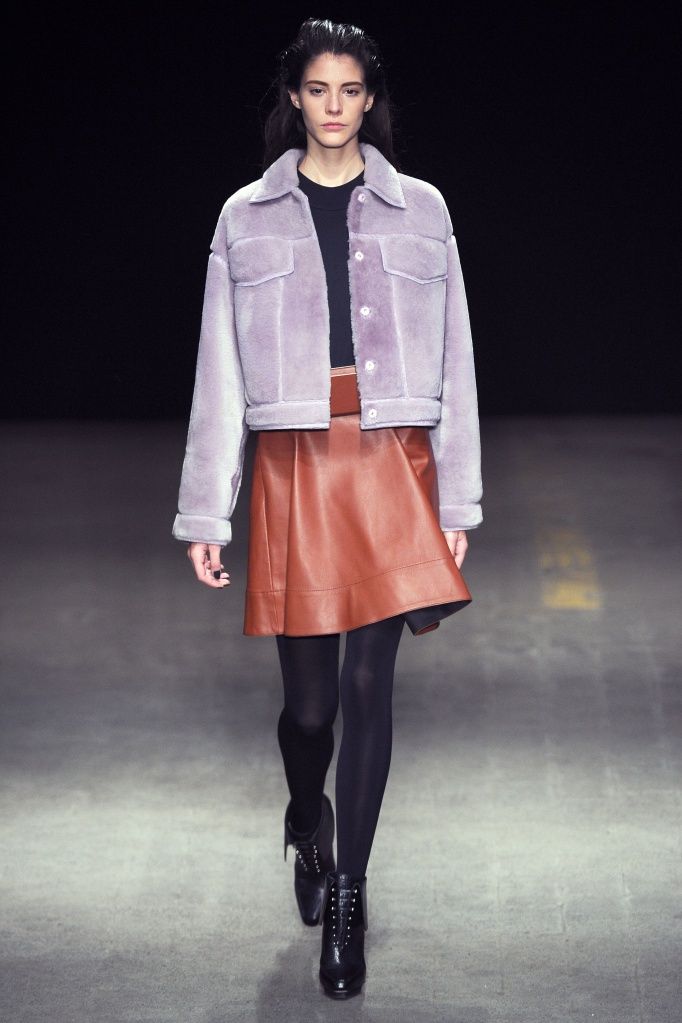 An organically minimalistic theme, with soft wave-like forms and sensual sound, which add to the images of unobtrusive negligence. This is a kind of return to the once fashionable femininity and gentleness in images and movements.
Avalanches of shuttlecocks and extra volumes explode familiar silhouettes, dragging us into thousands of layers of fabric and distorting proportions.
Warm and soft materials are pleated or cut so as to create natural folds on dresses and skirts. Cutouts, stripes and creases set a special rhythm. A thin tissue, almost weightless and adhere to the body, like a second leather
Accents:
Simple silhouettes of shoes;
Corrugated soles echo multiple folds on the clothes;
Prints that convey movement;
Multilayered.
"Fundamental art"
This is a simple and elegant theme, with inevitable sophistication and laconism in execution, but seasoned with a bit of eccentricity and pretentiousness. The heritage of artisans and tailors has made her images recognizable. Here, men's silhouettes are "updated" with used optical effects and graphic combinations of different textures.
Looking back at the fashion of the 60's and 70's, designers are looking for inspiration in print graphics and the dynamics of the time.
The uniqueness of the new collections lies in the color scheme: the focus is not on the classic black-brown scale, but on more complex colors - caramel, camel, Burgundy wines with a point accent on brighter ones - orange and metallic gold. In autumn, brown will take on new shades - red, blue and gold tones will prevail in it. Courageous people can bet on an extravagant combination of purple and orange. Cool shades of gray and silver will dilute the warm range of orange and emphasize the elegance of Burgundy.
Accents:
Smooth leather;
Minimum details;
Belts and piping trim;
"Neo-pop"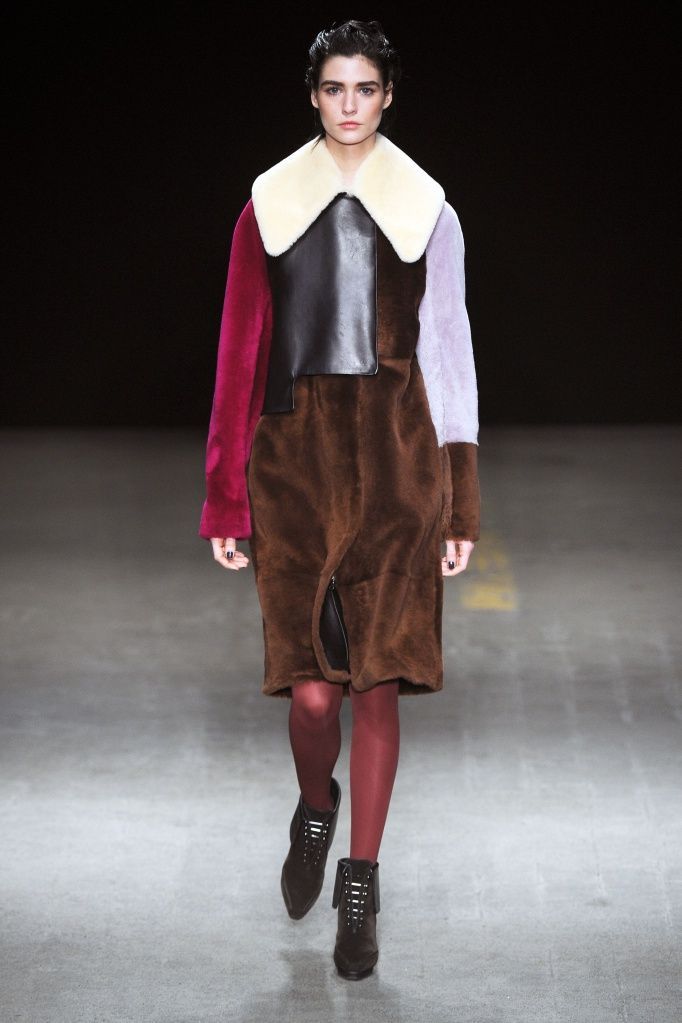 The theme carries with it a spirit of renewal and renovation. This urban mix is ​​born from the merger and contradictions of various styles, directions in culture, religion, art.
It shows the chaotic nature of the architecture of a modern metropolis, reflects the pattern of city roads, urban graffiti ...
Chopped fonts of modern slogans have become a source of inspiration.
The neo-pop style is characterized by bright, rebellious colors, strong graphic influence on prints. All colors seem to be in constant motion, active action.
The prints used are a new interpretation of the existing ones. accurately conveys the rhythms of a modern city.
Accents:
Feather Beads
Worn effect;
Prints on shoes;
Mix of different materials in one model
Veronica Soliveias, trend-hunter for Shoes Planet, predicts the main fashion trends for next season. Next winter will be incredibly delicate, full of colors and textures, ...