International research company J. Walter Thompson Intelligence predicts that the main trend of the 2018 of the year will be veganism, which will affect not only the food culture, but also the clothing and footwear market. The trend towards the rejection of the use of materials of animal origin can be especially pronounced in the segment of luxury goods, Forbes writes.
This forecast seems even more real if we recall the innovations that have appeared in the last three years, including innovative artificial leather, which can be made from pineapple, apple peel, mushroom, as well as Chinese kombucha and wine lemonade.
So in July 2017, the British designer Sella McCartney in partnership with a bio-technology company from San Francisco, Bolt Threads released vegan silk, the artificial material was made based on yeast.
In September, Modern Meadow created the Zoa leather brand, which is grown from living cells.
According to statistics from People for the Ethical Treatment of Animals, today more than a billion animals die as raw materials for the global leather industry, and socially responsible consumers welcome the emergence of innovative materials that become an alternative to natural leather.
Vegetarian Star Shoes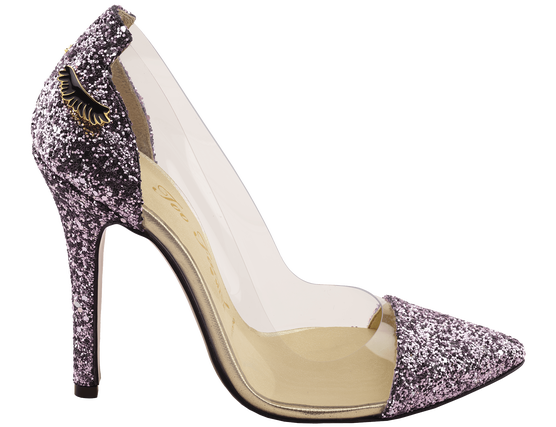 The pioneer in creating shoes for people who adhere to the philosophy of veganism is American shoe designer Rebecca Mink. Working as a stylist and designer for many stars of show business in the USA, and experiencing a great love for animals, 17 years ago she found herself in a predicament when it came to choosing shoes. "Every month I spent 10 thousand dollars on high-quality shoes that I bought for the stars on the occasion of their appearance on the red carpet," she says. At some point, the designer decided to create her own brand of shoes, the production of which will use materials - substitutes for genuine leather. At the same time, the brand's shoes should not be inferior in quality to Prada, Gucci and Jimmy Choo shoes.
Finding a factory in Italy that was ready to take on the production of vegan footwear was not easy, but after a long search, one such enterprise was found. Launching production wasn't easy either. In the process of making one shoe model, up to 20 different components are involved, in addition to this, the designer had to create his own vegan glue and convince the factory that it was suitable for use in sewing shoes. Once the shoes were ready, a new problem arose - it was necessary to convince retailers to take these shoes at retail and offer them in stores at the same price as similar shoes made of genuine leather.
Representatives of the brand only had to visit the large Zappos online store eight times before the platform agreed to place the brand models in their product catalog.
In the end, Mink decided to sell shoes directly to her consumer through her own online store. It turned out to be easier to convey information about the brand by applying directly to like-minded people who support the idea of ​​veganism, and things went.
In the assortment of Mink shoes there are inexpensive models, at a price from $ 175 to 300 per pair. And shoes tailored by the designer to order cost tens of thousands of dollars. Such famous people as Natalie Portman, Alicia Silverstone, Pamela Anderson were the first to start wearing vegan brand shoes.
In 2016, American actress and singer Miley Cyrus discovered the brand and asked Mink to create for her vegan versions of designer shoes and boots from her wardrobe.
At the start of the project, it took Mink about a year to collect materials for a new collection. Now it only takes two months to do this - Italian factories are already used to using materials obtained from recycled waste.
Recycled plastic bottles and paper, apple fiber, vegetable plastics and old textiles are used to create innovative materials that replace natural leather.
In 2006, Mink sold 740 pairs of shoes, earning a profit of $ 75. Sales amounted to $ 000. Ten years after the start, in 168 the company can already sell more than 000 thousand pairs of shoes, so that the company's profit can reach $ 2018 , 10 million, sales - $ 1,6 million.
The number of staff at Mink Shoes has increased since the start - from three to over 50 people. The company now owns part of an Italian factory near Florence, where the first batch of vegan shoes was produced and where shoes are also made for brands such as Chanel, Gucci, Jimmy Choo, Dolce & Gabbana and Christian Louboutin. Over the past couple of years, Mink has been attracting investments for the development of his business without any problems.
Pioneering luxury vegan footwear alongside British brand Beyond leather, which launched in 2001, Mink rocked the market and paved the way for other designers to move away from animal materials. There are more and more such brands, for example, Cri de Coeur from New York. Rafa USA from Los Angeles, No One's leather by Italian designer Ivan Basilot and Bourgeois Boheme from UK.
Luxury apple peel shoes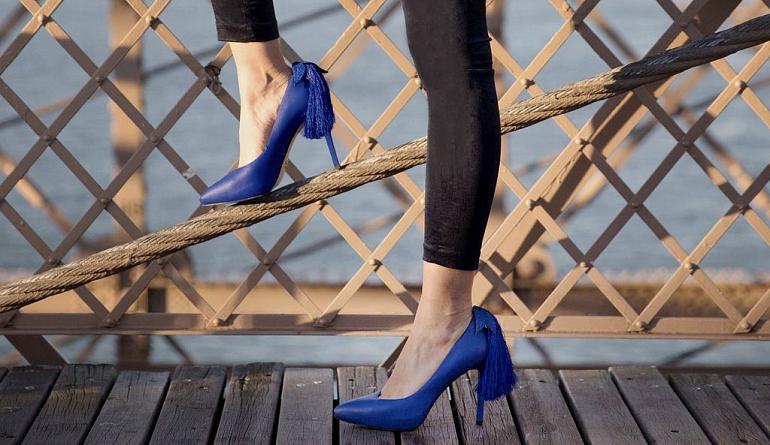 Among the newcomers to this market is Veerah, founded by New York-based vegetarian Stacy Chang. Veerah was launched in November by 2016 and began with the launch of 15 pairs of vegan shoes made from recycled materials - apple peel and cork.
Each pair of Veerah shoes is decorated with some kind of accessory - a bow, tassels, fringe. Veerah's idea is to make it possible to purchase interchangeable accessories with shoes. "I worked at Estee Lauder in Hong Kong, and I had to travel a lot," Chang says. - Often I could only bring a portable suitcase with me, and I had to go to meetings with clients and to various events where I had to change clothes. Therefore, I wanted to make universal shoes for a woman who is always on the road. In addition, people are buying so much now ... With the help of accessories, you can use one pair of shoes to create different images, "says the brand's founder.
Unlike many other vegan brands, whose shoes are made in Italy, Spain and Portugal, Chang chose one of the Chinese factories for the production of Veerah shoes, which she regularly visits for quality control purposes. Veerah's customers are people of all ages, from students to seniors. About 50% of them are vegans, the rest are just lovers of stylish, beautiful shoes.
International research company J. Walter Thompson Intelligence predicts that the main trend of the 2018 of the year will be veganism, which will affect not only the food culture, but also the clothing market and ...